So, if you found this article – then I'm guessing you've been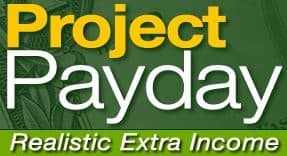 considering signing up for Project Payday.
So, does Project Payday Work?  Or is it just another Scam?
Well, this is my personal opinion.  Read on to see what I make of it….
What is Project Payday?  (PPD)
PPD is just another way that people can potentially make money online and you can make money via this program in a couple of specific ways.
In either case, it involves you or someone else filling out cash offers – or "cost-per-action" offers.
A cost-per-action (CPA) offer is when a business pays you money to find them leads – this could be you or somebody else.
These offers can be for a whole host of things, it may be – signing up to an online casino, a free trial, signing up to a subscription, signing up to receive advertising inbox – and so forth.
Some are free, some are paid, some will be a trial that you need to cancel, many will require your credit card information.

The two ways you make money are as follows…
You can fill out "cost-per-action" offers.  This will require you filling in your personal information to companies in exchange for, for example, a free trial.  Many may also ask you for your credit card information.  You get paid, (initially) up to $1.50 for each cost-per-action completed.
Alternatively, (or additionally) you can refer other people to fill out cost-per-action offers and you receive a commission for ones that they do.
If You're Filling Out Forms Yourself…
So, I don't know what you reckon, but in the first case — does the thought of filling out thousands of CPA offers and giving out your personal info and credit card information out to an unlimited number of companies, sound like an awesome business model to you?
Is this a reliable and safe way to generate an online income?
In my opinion – no it's not.  I have filled out a few CPA type offers on other sites, such as Swagbucks or Cashcrate .
However, I rate those sites as legit, as they don't try and fool you into thinking you can create a business out of filing out these offers and there is more transparency.  
It's fine if you're going to do a few CPA offers here and there, but not as something you'd spend all your time doing.
Don't forget to cancel those trials & check your credit card!
I have come across many people saying that some of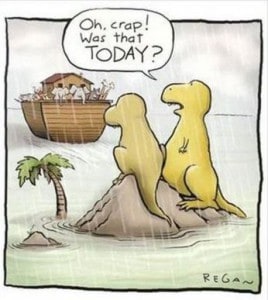 these so-called "free trials" you may sign up for with a CPA offer, may end up charging your credit card anyway.
in fact, I've had this situation myself with a free-trial I signed up with in the past so I know this happens.
Furthermore, if you don't forget to cancel these free offers, you're going to have charges on your credit card from multiple companies left, right and centre.
If you're not an extremely organised type – do not even consider doing this.
In order to do it successfully at all, you'd need to be watching your credit card like a hawk and have an extremely organised database of every CPA offer you fill out and the terms within which you should need to cancel free trials and so forth.
Some people have been charged long after their "free-trial" has meant to be over, so you need to keep checking up on your accounts.
If You're Recruiting Others To Fill Out Forms…
So, lets say the thought of giving out your personal information to every company going and potentially having your credit card charged for things your don't want, pretty much turns you off.
Fair enough.
There is always the referral option.  Even in this case however, you would still need to fill out at least one CPA offer yourself, (or pay $34.95 for a PPD membership).
In that case, you may also have a hard time filling out an offer that is actually free…
If you're fine with going through this phase however, (or paying a fee) then you  need to find people to refer in order to complete the offers for you.
A majority of people making money from Project Payday,  will be those referring other people to do the heavy lifting for them.
If you can get other people on board to do this for you – you can still make money from PPD, having potentially only ever filled out one CPA offer, (or zero if you paid the membership fee).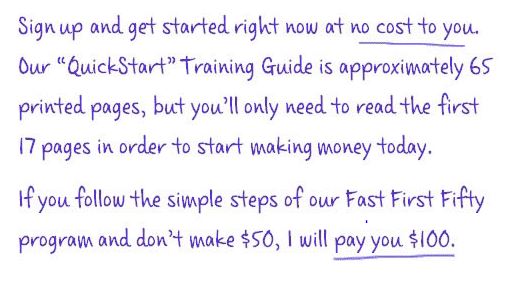 Is There A Better Option Here?
If you are still keen on signing up to PPD, referring others is really the only logical way to make reasonable money from it – and you have to then convince them that they can make great money doing it!!
From my personal perspective, I don't feel comfortable with that from an ethical standpoint.
Some people even advertise Project payday as some sort of job opportunity in the newspapers or Ads online and this is just completely unethical…
Project payday is in no way a job opportunity and this should be made clear to people.
The only way you can make a large amount of money, is by roping others into doing mass amounts of CPA offers.  I wouldn't feel happy making money that way.
I don't want to promote products, business models or digital products that I wouldn't be happy using myself and am confident could benefit somebody.
But plenty of other people will have no trouble doing this and have no moral dilemma about it!
There are plenty of people lining up willing to point people in the direction of all sorts of programs that they know full well are trash.
Project payday is not a scam, but it's not something I'd want to promote either.
Filling out the odd CPA offer is no problem, (in my opinion) if it's something you're already interested in – it's a way to make a bit of extra money from something you already want.
But filling out hundreds of offers purely to make money form them, is not a good way to make money online and if you're not careful, you could end up losing money if you're not tracking things carefully.
I'm No Stranger To Form Filling….
The way I initially started making money online, was actually via entering free online contests.
This required me to fill in my own personal info time and time again through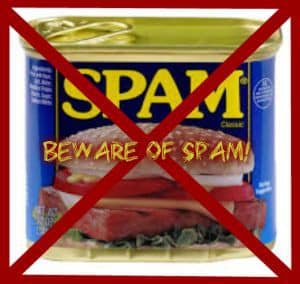 entry forms.
Many times, you'd have to be very careful to state you didn't want further communication –
but often hidden in the T&C's you'd find hidden the fact that you'd be happy to receive further communication.
Sometimes this may be via text message, that I'd end up paying for until I realised and cancelled, you'd often have your email and phone number sold on to other companies so that they could contact you too.
I ended up with thousands of spam emails a day and a phone that I had to put on a block in order to stop any incoming texts that could charge me.
I also had relentless sales calls.  I had to change my mobile number and switch my email address.
So, I'm aware of some of the pitfalls of sending out your personal information — and in this case, this did not include giving out my credit card information.
If you want to refer people to Project Payday…
If you're planning on making money by referring people to Project payday, how exactly are you planning on going about it?
Simply finding a couple of friends and family members to sign up is not going to cut it.   How are you going to find your leads?
You need a system set up and in order to do that, you need to have some internet marketing skills already before you begin.
Initially, you will be paid up to $1.50 per lead.  This can rise up to $3.00 in some cases, depending on your conversion rate.
So, lets just say you do get $1.50 per lead, you'd need 150 people to complete one offer in order to make just $150 — and these people may only ever fill out one offer before they realise that this is not for them.
You'd then need to repeatedly find new leads time and time again, to generate an income for you.
Multiple people have videos on you tube trying to generate leads and as I mentioned previously,  Some go as far as posting project payday as a JOB in classified ad sites!!
This is incredibly misleading and dishonest.
You will not make big money with PPD unless you can convince a very large number of people – and a recurring amount of individuals – that signing up is a fantastic idea.
Once they have signed up, they will need to continue thinking it's a fantastic idea…which is highly unlikely.
It's more likely they'll catch on that they also need to refer people to the program… but if they too do not have any internet marketing knowledge, then their success rate will not be good.
Conclusion
You can find plenty of people online that are happy to refer you to Project Payday so that they can receive a commission –
while it is not a scam, I believe there are vastly better ways that you can make money online.
Perhaps if you're a newbie online, this program appeals to you because you think that it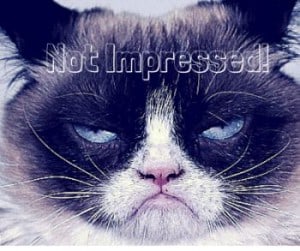 requires no skill.
Well, if you're planning on completing 50+ offers a day, filling out your own personal details and credit card info, then no, it does not require any skills at all.
But each cost-per-action offer you fill out, the more at risk you are at for being charged incorrectly and generating a tonne of spam – whether that be via email, phone or mail.
If you're not put off by this, do remember to be organised as far as cancelling free-trials before the cut off date and regularly checking your credit card for charges.
You need to be a highly proficient at organising yourself.
If you're planning on referring a mass of people instead, then you will need to learn the skills to do so effectively.
So, Does Project Payday work?  
Well, Ultimately, it's possible to make money by joining this program, but I don't recommend it.
Have you had any personal experience with project payday?  I'd love to hear your stories if you have.  Please leave me a comment below!
An alternative Option:
If you really want to make money online, your best bet is to first learn the skills you need to get started properly.
Secondly, you want to refer people to join really great programs – you want to promote great products and services that people will thank you for.
If you spend your time and energy simply trying to refer shady products or tricking people into commissions, you're not going to be very popular.
The likelihood is, if you're dishonest in your business, your business will bomb before it's even gotten started.
There are legitimate programs out there worth your time and money – that are infinitely better than this.
All the best….