How To: Get Started With Internet Marketing… What Do You Do?
Note: This post is going to be updated with new info soon, as it's a bit out of date!
When I first realised that I wanted to start making money online, I didn't have the first clue how to get started.
Actually, I had never even heard of internet marketing!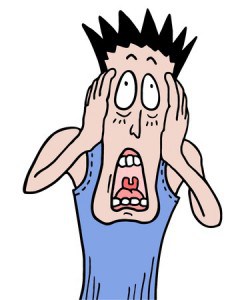 I spent several months searching through the internet, you tube videos and reviews – for potential ways I could make money online.
Suddenly a whole world opened up, but I felt overwhelmed.
I was bombarded with so many potential courses, e-books, programs, and get rich schemes.
Everything seemed to suggest that I could end up rolling in cash, if I just followed THEIR advice.
There was a lot of conflicting advice too.  In the beginning, I felt more confused than ever and I had no idea what to do.
There are lots of people out there claiming they have a secret formula to making money online.
There is a huge group of big boy "internet marketers," who claim to have the secret to making huge amounts of money online.
Funny, they seem to promise the same thing with every shoddy product they release.
Generally, they'll also claim that following their system is super easy- as long as you follow their step-by-step instructions, you can make sales on autopilot.  🙁
While there are various routes to generating an online income, ALL of them do require work.
If I'd known that then, I could have saved myself a lot of time and frustration.
Useful Post:  How to make money from a simple website.
So, what do you need to get started with internet marketing?
 Ideally, you want to join a 

legitimate training

program

 

where you can learn some basic skills, (such as how to set up a website).
it's a good idea to join a forum or community where you can bounce ideas, ask for advice and have general support.
Finding a mentor that is successful and who you can trust, is a great idea.
You need to have absolute belief in what you are doing will work -there will be many doubts along the way, you need to squash them.
Taking action is KEY!  Spend 80% of your time working and 20% of it learning.
Procrastination is an enemy to us all.  In order to avoid it, you need set goals to follow daily and try and cut out distractions.  I know all too well how difficult that can be…
If you believe that failure is not an option, the only road you're travelling is the one to success.
There Are No Short Cuts To Making Money Online!
Do not buy into programs that claim that making money online is super easy, quick and requires next to no work whatsoever.
Start small, take your time, invest in decent quality training and most importantly, carve out time every week to put the work in.
The time and effort you put in now, will reward you in the future.
If you think of learning about internet marketing as an education and a journey, rather than an immediate money making opportunity, you will be less frustrated when the dollars aren't rolling in early on.
Think about it – if you were going to college for four years… when would you expect to be making money from your studies?  A couple of weeks into your first term!?
…Or sometime after you graduate?
In reality, you can potentially make decent money much faster online than you can in a regular career… but you have to work at it hard first.
There is no push button system that miraculously does all the work for you, while you just reap the rewards.
There will be many times where you will want to give up, this is not an easy path to follow.
You need gritty determination!
You need a method to get over the humps in the road, because often a period of feeling low about your current situation, can be immediately followed by times of great motivation and progress!
You just need to let the feelings go, pick yourself up and move on.
So, where do you begin?
Well, to begin, while you can scrap around and try and find everything you need to know via google search or looking on YouTube.
…in my opinion, you'd save a LOT of time if you know where to look for decent training and I will suggest some options further down this page!
But if you want to get a basic idea of what you might be learning, we can go through that now.
First off, you need to choose a niche.  This is just an area of particular interest you'd like to build your business around, whether it be product or information based (read what is a niche website.)
Second of all, you will need a website.  Don't worry…it's really easy to  set up a free website these days and it's very straight forward.
Fourth, build up traffic gradually using organic free traffic obtaining techniques, (using SEO

 

& Social media for example) you may also want to experiment with some paid methods.
How Do You Start Making Money Online?
When it comes to internet marketing, one of the initial ways to sell that's often taught to make money online, is via affiliate marketing.
You, (the affiliate) simply recommends a product in your page or post on your blog, (via a website that you create) and if someone purchases that product – you earn a commission.
It seems pretty straight forward doesn't it?
It's also easy to implement for an infinite number of niches, quite simply because a majority of brands and products, (increasing all the time) have affiliate programs.
Often these programs are very simple to join too, so you can get started fairly quickly with it.
Unfortunately affiliate marketing does not lead to sales over night, (there are many programs that will claim you can, but that's nonsense).
While you could technically make money from affiliate marketing without a website, I wouldn't recommend it, (see related post here)
In order to make affiliate sales, you ultimately need to have visitors to your website or blog, (traffic).
There are various ways you can obtain traffic, but it is one of the most difficult aspects to get rolling.
Once you have an audience of people coming to your website that appreciate what YOU are doing and the value YOU give them, then selling becomes much easier.
You need to provide value to other people, the more value you provide, the more likely potential customer is going to appreciate and trust what you say.
Once you have an audience there is a whole bunch of other ways you can make money from your site – two of the most popular are email marketing and PPC advertising, such as google adsense.
Great….but how do you do it?
There is some legit training out there… you just need to know where to look.
I have looked at so much training…  I used to recommend the Chris Farrell membership, but really I find that outdated.
I'm surprised it's even around really.
Similarly with Affilorama below, I recommend the free training, but not so much the paid options.
Each course is completely different, but all of them are suitable for newbies and all of them offer training towards the end result you're looking for – making money online.
If you are BRAND new online and have zero experience whatsoever, I suggest you get some free training initially, before you pay out for a full membership anywhere.
Purely because, you may discover that all this is not for you and it's best you know what you're getting into.
Wealthy Affiliate:
My first choice for people starting online is Wealthy Affiliate.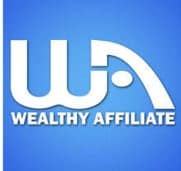 It's where I started myself and I'm a long standing member there.
You can sign up for a free starter account at WA and they have a ten part starter course, where you also get two free siterubix websites.
Their premium membership is also second to none and incredible value for the amount of training provided.
>>Click Here For Your Free Membership!
Alternatively – read my full Wealthy Affiliate review.
Affilorama:
My #2  recommendation is Affilorama, which has some fantastic free training available.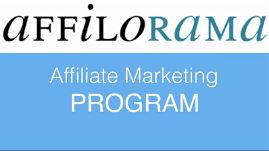 There are tonnes of valuable training videos over there, that are well worth checking out.
While I don't feel the premium membership offers the same value of Wealthy Affiliate at all, (I was a premium member there also for a while) the free training is definitely worth looking at.
Additionally, I'm not a fan of many of the products that Mark Ling, (the owner) tries to sell to his email subscribers.
That being said, the training on offer is worth checking out.
>> Click here to read my Affilorama review!
NOTE:  I no longer recommend the Chris Farrell Membership!
Chris Farrell Membership:
My #3 recommendation is the Chris Farrell Membership, which, although isn't completely free, does often have a trial running.
Even without the trial, you could check it out for the first month in order to benefit from some of the training and see if it's for you.
The Chris Farrel membership is most suited if you have ZERO experience online whatsoever, some of the training is really outdated now, (in my opinion)
It does focus mainly on email marketing so, if you were more interested in a more rounded program, you'd want to advance on to one of the other suggestions later anyway.
That said, for the initial trial offer, it does give plenty of relevant training for total newbies, including on courses on things like, how to set up WordPress.
>> Click here to read my Chris Farrell review!
So, those are a few options you could consider if you'd like to get started with internet marketing.
It can be incredibly overwhelming at the start, but as long as you get some quality training and take it step-by-step, more and more will fall into place.
If it all gets a bit much – go and take a breather, take the night off, go for a walk or whatever you want to do to relax and come back to work with a clearer head…
…did I say WORK?
That's right… start looking at this as your business from the GET GO!
This is not a hobby, this is work, this is your business.  Put your all into it and you will get back what you put in.
I wish you all the best!
Have you tried any of these programs before?
Are there any others you recommend?… Let me know in the comments!
All the best… 🙂
;