What do you think: is imarketsLive a pyramid scheme scam – or legit MLM business?
Today, I'm going to take a glimpse into imarketsLive…
An MLM style business, that has been accused online of being a Pyramid Scheme.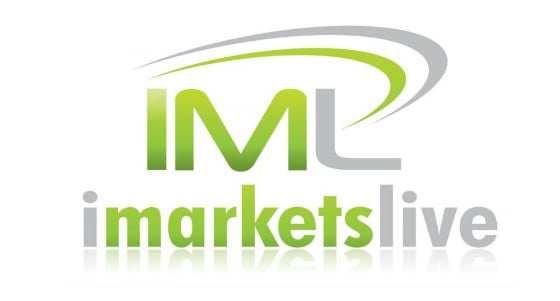 Update: there have been some interesting contributions in the comments section, if you'd like to join in the discussion.
Company: imarketsLive
Business opportunity: multi-level-marketing.
Review In Brief: This is a multi-level-marketing business, based on selling tools and services to potential traders in Forex and Future markets.
The CEO of the company has been criticized on various levels, including being accused of previously being involved in a pyramid scheme.
They have recently changed their compensation plan, which some say was in order to fit into legal regulations.
MLM Vs Pyramid Schemes:
When MLM-type businesses try and argue that they are not a pyramid scheme, their argument tends to go something like this:
"All jobs in the real world are pyramids, a regular jobs structure is in the shape of a pyramid – so, any job in the real world could be called a pyramid scheme too."
*!!?!?!?!*?!
….Regular jobs are nothing like pyramid schemes.
The only similarity you may draw between the two, is the general shape or structure, (with the CEO being at the top and the employees at different levels below).
Clearly, people trying to use this argument are hoping that you don't understand what a pyramid scheme really is.
Or, quite frequently, they don't understand what a pyramid scheme is either.
Consequently, I feel the need to clear this up right now…
What is a Pyramid scheme?

what is a pyramid scheme – wiki.
In a regular business, everyone has a role and a part to play and each person will usually have a set salary for their particular job.
A pyramid scheme does not work in this way, as the only way the scheme can sustain itself; is to build more and more levels below it, by recruiting others into the business.
The people at the bottom of the pyramid, will need to recruit more people into the pyramid scheme in order to make any money at all.
Those recruits who come in below them, need to recruit people in under them – and so on and so forth, ad infinitum.
By contrast, let's say you have a small cleaning business: You created the business and below you, you hire two managers and below them you hire 10 cleaners.
In order for everyone to be paid and the business to stay in motion, all that is required is for everyone do their job.
The cleaners are obviously not required to recruit any more cleaners below them.
The cleaners also do not have to worry where their next pay packet will come from and it doesn't rely on recruiting anyone. They have a salary and they will be paid for the work that they do.
OK, so now we know that having a regular job is nothing like being part of a pyramid scheme – what about imarketsLive?
Is imarketsLive a pyramid scheme? Or is this a legitimate business?
If you'd like to share your experience, please share in the comments below and help others make up their mind.
Useful Post: The difference between an MLM and a pyramid scheme!?
What is imarketsLive?
imarketsLive is a multi-level-marketing business that specializes in products aimed at helping individuals become successful traders in Forex and Future markets – including trading tools and training.
However, since this is an MLM opportunity, you will grow your business by selling these products and services to others and creating a downline.
The CEO of imarketsLive, Christopher Terry, has had some negative feedback about him and has been involved in some controversial companies in the past.
It's also been put into question whether he is even the CEO of imarketsLive – as Ethan Vanderbuilt found some irregularities here.
The location of the business has also been called into question, which did have a virtual office in New York and later had an address in the UK.
Terry has also previously been involved with Zeek Rewards, which was shut down for being a pyramid scheme/ponzi scheme.
Terry was also previously associated with AMWAY – another well known, (and regularly criticised) multi-level-marketing business.
At this stage, it may also be worth looking into what distinguishes an MLM from a pyramid scheme – I've linked to a relevant post below.
Some AMWAY info:
imarketsLive Goal – To Help Novice Traders?
imarketsLive claim their intention is to help novice traders to succeed by providing them a selection of tools and services.
The real motivation behind this business however, has little to do with this.
It's the MLM side of this business that will attract people into purchasing the products, not people who are serious about learning about being traders.
Unfortunately, with most MLM's, you're provided with very little training regarding how you should go about promoting your business and how to bring in the most referrals.
Additionally, it could be difficult to sell imarketsLive, because it's faced a fair share of negative feedback.
That is, unless you're on YouTube, which is full of positive reviews of ImarketsLive from affiliates, who are trying to recruit you into their business.
One person with some very direct experience with imarketsLive, goes as far to say that he's certain it will be closed down. See below.
That review was submitted in April 2016 and imarketsLive have recently made some changes to their compensation plan, to avoid being branded a pyramid scheme.
Do you have any experience with imarketsLive? Please do leave me a comment below!!
Signing Up wih imarketsLive:
When you join imarketsLive, you have two options. You can join as a consumer or an IBO.
As an IBO, you are charged $15 and then $15 each month – paying this fee allows you to sell IBO products for a profit and partake in their compensation plan.
As a premium package customer, you'll need to pay $195 up front and $145 monthly thereafter.
If you opt in for the premium package, this will give you access to all the imarketsLive products.
There is then a compensation plan, that provides you with various bonuses and perks, based on how many sales you're making.
You can get an idea about their compensation plan via the video below:
Don't get overly excited about this compensation plan though – recruiting people into a business, is definitely not easy.
It's considerably harder with people who are brand new online, with no internet marketing experience.
Most people selling this opportunity will try and do so via free traffic methods – most obviously, via social media.
That's why you'll see so many reviews for this on YouTube, for example.
A majority of the people selling this opportunity are not making their money from trading, they're making money from selling the business and products to others.
Unfortunately, most people are not going to be sharing when they make significant losses from trading either, this won't help them grow their MLM business.
As I mentioned previously, there have been changes to their compensation plan in order to avoid being branded a pyramid scheme, so time will tell how this effects things.
Always keep in mind that trading is a high risk activity and you could potentially lose all the money you put into it.
Concluding thoughts – Is imarketsLive a pyramid scheme?
Whether imarketsLive is a pyramid scheme or not, really depends on whether the products they're selling have tangible value and are used by those who purchase them.
Are people purchasing these products in the hope of being successful traders?
Or are they selling them merely in order to sell to others & recruit people into their MLM business?
If the products are themselves just a smokescreen to disguise the business from being an obvious recruitment scheme…. Then imarketsLive could be in danger of being a Pyramid scheme.
If the products themselves are in fact thought to have real value and be used independently of any recruitment side, then it could escape that label.
In which case, it could be considered as more of a multi-level-marketing business.
It's still not quite as simple as that however….
There are many who believe all MLM's are nothing but pyramid schemes in disguise and are calling for them all to be made illegal.
While I'm not completely on board with that idea, I do feel that a large number of MLM's are little more than recruitment schemes.
This arises when the products become secondary to the recruiting of others into the business – or even irrelevant eventually.
A few reasons to be cautious, if you're considering signing up for imarketsLive:
Recruiting others into a business is difficult to do and it will in no way be as straight forward as you will be told – the opportunity will not sell itself.
The CEO has a questionable past, being involved in at least one pyramid scheme before, (zeek rewards) that was closed down.
There has been some confusion regarding who is actually the registered CEO and where this business is located.
While there have been multiple complaints against this business, they have made some effort to change their compensation plan.
Do you have any experience with imarketsLive? Don't be shy, leave me a comment below!
Unsure About imarketsLive? Here Is An Alternative….
If you're interested in moving into a different type of business online; you may be interested in learning about affiliate marketing instead.
I make money online, from both affiliate marketing & paid advertising on my website.
However, there are other many ways you can profit from having your own website or blog too.
For starters, you can promote various products and services, (you don't have to be tied down to one company – which is usually the case with MLMs).
There are so many different options to choose from and you can even promote multi-level-marketing opportunities, if that's what interests you.
Ultimately, having your own website provides you with freedom – it's entirely yours and it changes and grows with you over time.
You don't have to be technical to get into it either…. I personally knew nothing when I started.
If you want to learn more, I recommend this training for beginners! 🙂
The training above is what led to my first original affiliate sales – the main being in the kids decor niche at the time.
While there is a premium, (paid) membership, you can get a good insight into affiliate marketing from the free training available too.
If you have any questions, let me know!
All the best,