So…Is Javita Coffee Company A Scam?
Or, is it a legitimate business opportunity for you – a chance for you to start your own business?
I look into money-making opportunities, primarily online, where you can learn to generate an income from home, (or anywhere you choose to do so!).
In my line of work, I also come across many network marketing opportunities, because many of these businesses can also utilize internet marketing strategies, to reach the greatest number of individuals.
What Is the Javita Coffee Company?
The Javita coffee company is a network marketing company – also known as multi-level-marketing, (or MLM).
The idea behind this type of business model, is that you can run your own
business from home by selling products, but primarily by recruiting others to also join the MLM program.
Javita has a selection of drinks that are meant to aid weight loss, increase energy, boost the immune system and increase your metabolism.
As well as selling some of these products yourself, your primary objective would be to recruit others to join Javita, as you would then benefit from your recruits sales too.
The fact that MLM companies primary focus is on recruiting others, rather than actually selling products, has meant that many people view them critically.
Another reason for that criticism, is that the MLM business model is considered by many, to be very similar to a pyramid scheme, (pyramid schemes are now illegal).
However, a strong advocate of MLM will debate this idea until the cows come home.
Many MLM's have been revealed to be simply pyramid schemes in disguise – and have then been shut down.  Some people however, would go as far as branding all MLM's in this way.
Does it mean you can't make money with an MLM?  Absolutely not – some people make a lot of money.
If you jump on the wagon quickly, right at the beginning when these programs start, you will give yourself the best chance of making a success of it.
Javita coffee company is 5 years old and already has 1000's of people selling it.  That doesn't mean you can't make money with it – but the later you are into the business, the slimmer your chances.
The Products
There are various products available, these include:
Activeblendz Products -a selection of fruit drinks with added vitamins, minerals and herbs for different purposes, such as reducing hunger
cravings and supporting overall health.
Burn + Control – A coffee with a blend of herbs, including Yerba Mate, that's meant to boost your metabolism and Garcinia Cambogia, to suppress appetite.
Energy + Mind – A Coffee including antioxidants and selected herbs for mental alertness and clarity.  Including, Bacopa Monnieri to improve learning skills.  Gotu Kola, for mental clarity and memory ability, as well as having a calming effect.
FocusFusion Cocoa, a chocolate drink whick, (like the drinks above) include Bacopa Monnieri and Gotu Kola.
Herbal Cleanse Tea – these are meant to help maintain your digestive system and support weightloss.  Containing various herbs and plant extracts to relieve constipation, indigestion or inflammation.
Lean + Green – Green tea that can be drank hot or cold.  Also contains Gymnema Sylvestre to help control sugar levels and Garcinia Cambogia for suppressing your appetite.
So, a very common ingredient in their products is Garcinia Cambogia, which could potentially aid weight loss by reducing hunger cravings.
This variety of drinks are meant to boost things such as – your energy, alertness, memory and metabolism.
Do These Products Actually Work?
You don't have to look far online to find some very mixed, (and some terrible) reviews of these products.
Many people claim that rather than reduce their appetite, they felt more hungry!  Some claim to have stuck with the coffee for some time and had zero change as far as weight loss.
Other people also claim to have had negative reactions from the drinks, such as the jitters.  Some people are going to be sensitive to some of the ingredients in the drinks, so should be aware of that.
Obviously, if you're also sensitive to caffeine, then it's not going to be the best option for you!
All in all, there are very mixed reviews out there for their products.
You can find a segment of reviews on Amazon.com
What's Good About It
Whether these drinks actually do anything they say on the packet, the products themselves may be quite easily attractive to buyers..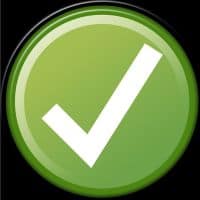 people love coffee and they love health products and weight loss products.
So, You'd think the combination of coffee + weight loss would be quite an easy sell.
Obviously Coffee has never been more popular, we have a massive coffee drinking culture now, with multiple coffee shops to choose from where ever we go.
People are in love with the stuff.
So…  maybe if you had a large enough social circle, or a massive social media following, you could convince a bunch of people to buy this stuff.
Although, getting them on board to join the program would be quite another thing altogether.  
If you refer just three people though, your coffee order is free.  So, at least you may be able to do that.
Ultimately, at least there is SOME potential with this product from a straight sales perspective.  Surely, you could convince people to buy the product – even if you can't recruit them.
The reality is though, the people making the real money here, are the ones recruiting others…
What's Bad About It…
Unfortunately, some of the good points, also leak into the bad ones.
Like I said, coffee is very popular and I imagine it's not the hardest sell in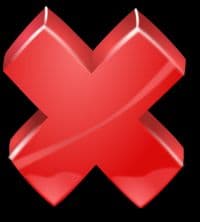 the world.
But is also not in demand.  Coffee is everywhere.
Even decent coffee can be bought relatively cheaply now and if you don't want to make your own, getting one from the local Starbucks couldn't be easier.
So, they say it's cheaper buying this stuff than going to your local coffee joint — even so, is that why we buy coffee when we're out?
Surely, when we buy coffee when we're out of the home or office, it's for a combination of convenience and pleasure.
Convenience, because we're out, or really can't be bothered to make our own.  And pleasure because – maybe we can't make a great cup of coffee at home and it's a luxury!
So, this stuff simply being cheaper than buying coffee in a coffee house every day would not be reason enough to buy it.
And since it's significantly more expensive than regular coffee you can get in the shops, it doesn't fit in well with this market either.
What you're really left with is trying to convince people that it's fantastic for weight-loss – and this may be a difficult one to convince people about!
Is Javita Coffee Company A Scam?
I won't claim that this business is an outright scam, it's not that no one has made money here and people can and do make money from joining MLM companies – including this one.
What is scammy about it, is they're very big on trying to sell it as an opportunity where you can make a tonne of cash – a majority of people will never reach that stage.
They do not teach you about marketing – how are you going to recruit others and sell to a wide range of people?
Simply bugging every living relative and friend that you have on the planet is a terrible idea and is not a viable business plan!
These companies don't want to tell you that you need marketing experience, because they don't want to scare people off and alienate people.
So, instead they have a majority of people quitting once they've exhausted every avenue selling to their social circle.
I know many marketers happy to brand all MLM scams…
…Because, although they have physical products they're selling here, the product itself is not the business.  The business is based on recruiting others.
In this case, there is a genuine product here, but you are not going to make your fortune by selling a few cases of coffee to friends and family.
The message is clear: recruit, recruit, recruit…. If you're not prepared to do that, there is really no point in signing up.
Network marketing is not for everyone.  You really need to think about what sort of person you are and whether it would suit you before you commit to this sort of business.
For example…
Are you good at face-to-face sales?
Do you have sales/marketing experience?
Do you have a very large circle of friends and family that you would be happy to promote to?
Do you have an online platform, (such as a website) or a large social media following that you think you could sell to?
If the answer is yes to all of the above, then you will have a better chance at success than most.
If your answers are mainly no, then you may want to have a rethink or consider learning about internet marketing before you take the plunge.
Javita Sales Pitch Video….

My Advice
If you're totally set on starting a network marketing business – go with something you know, or something you're already passionate about!
This will make it considerably easier for you to sell it to people, because you'll already believe in it and being involved in something you already have an interest in – you'll come across as far more authentic.
You need to have more invested in your business than simply the desire to make money.  If you have a basic interest to work on in the beginning, this will be helpful!
Many MLM's have really great marketing tactics – their marketing talk and inspirational videos will no doubt stir in you just what an incredible opportunity it could be for you.
You may be told that the product will practically sell itself…
Make no mistake – if you join any MLM company – you will be working your butt off to make sales and if you're not very careful, end up alienating and pissing off your friends and family in the process.
No one wants to be that annoying relative who is always trying to sell them something….
If you enjoy face-to-face sales and general hustling day and night… hey, you could be in your element.
Otherwise, you may want to consider another option!
On A Personal Note…
When I was looking to start my own business, I came across several MLM's, (before I even knew what those were) and I nearly joined on a couple of occasions!
It was only after researching and checking reviews that I decided against it.
After searching online for a few months, I started learning about affiliate marketing instead.
This suited me better, because it doesn't involve face to face selling or recruiting anyone!
Read about the program that got me started on the right track  right here.
I hope you found this review useful.
What do you think, is Javita Coffee Company A Scam?  Have you had any experience with MLM's?   Leave me a comment below!
All the best… 🙂