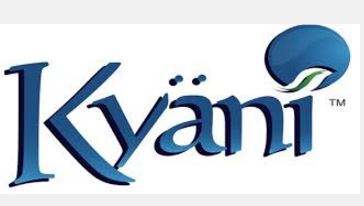 Is Kyani legit, or is this just another recruitment scam with bells on?
In my Kyani review, I will discuss some of the pros of cons of getting involved with this type of business opportunity and what you can expect.
What Is Kyani About?
Kyani is a multi-level-marketing, (MLM) company that was founded in 2005, so has been going now for over a decade.
Kyani are in the health and wellness niche and sell a small amount of supplements, which I will discuss in a moment.
Since Kyani is an MLM, you can make money both by selling products and by recruiting others into the business, (you receive a percentage of their earnings).
If you go to any Kyani demonstration, you will quickly realise that this business is largely focused on recruiting others into the business.
This is usually the case, for a majority of MLM businesses, because this is how you can build a team below you and make the most money over time.
The Core Kyani Products:
Kyani has 4 key products that it sells at the time of writing this article.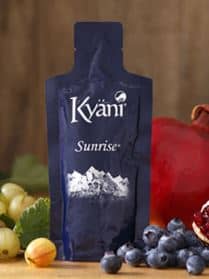 Kyani Sunrise – This product contains a combination of vitamins, minerals and superfoods. Intended to boost overall nutrition.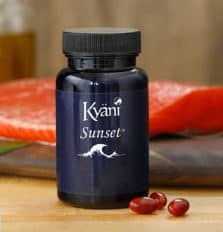 Kyani sunset, as stated on their site is meant to "maximise bioavailability and absorption," and includes a combination of vitamins and omega 3's.
---
Kyani nitro and Kyani nitro xtreme:
Kyani nitro contains nitric oxide that is meant to help increase the natural production of nitric oxide in order to help, defend and repair the sells in the body.
Kyani nitro xtreme is a more concentrated version of the same thing, but with a higher nitrate level and added vitamins and additional minerals.
So, Do Kyani Supplements Work? And What For?
Many Kyani advocates will sing the praises of the products and go as far as claiming that they've changed their lives completely, due to improving their health in a whole host of ways.
The internet is full of personal stories, regarding the effectiveness of the products.
However, how effective Kyani supplements are for particular ailments, is largely based on testimony and this is not a reliable way to test the effectiveness of a health supplement.
Especially when many of the positive reviews, come from the distributors themselves!
There have been found to be many unsubstantiated health claims all over the internet, made directly not only from the company, but scientists involved with Kyani and the distributors themselves.  (source).
Those involved with Kyani have been documented as claiming it can cure anything from Autism, to Cancer, to Diabetes and Lupus!
And that's just for starters, (you can find a substantial list of links to these unsubstantiated health claims here).
There are some distributors have made completely false claims about what these products can do, some going as far as using them as replacement to modern medicine.
Have You Tried Kyani Supplements?  Please Leave Me A Comment Below!
With so many distributors understandably desperate to shift the product, how can you trust some of these glowing reviews?
You also need to be aware that these types of supplements do not have to go through rigorous testing.
So, distributors can literally come up with whatever stories they like regarding the supplements effectiveness in order to sell these products.
I have read many a heart felt message from people who claim these supplements have changed the lives of them and their family, some people generally feel Kyani has had a huge impact on their lives.
While the Kyani products may well have improved the health of some of these individuals, it's important to take these claims with a big pinch of salt.
Just be aware that there are certainly some less than trustworthy testimonials floating around too.
Have Kyani Supplements Worked For You?  Let Me Know In The Comments!
An Additional Issue With Kyani Products…
The proof of the products effectiveness aside, the key problem with these products from a business perspective is that the difference between the price the distributor must pay and the retail cost of product is very small.
In order to make a significant profit from selling these products alone, you'd need to be confident that you could shift very large quantities of the stuff.
For example, (prices may be subject to change) Kyani nitros distributor price is $59.95 and it retails at $65.95 – or the Kyani sunset distributor price is $35.95, whereas it retails at $43.95.
And then you also have your "preferred customer" prices.  For Kyani nitro, this is just $62.95, giving you just a few dollars profit per sale.
How Much Does It Cost To Join?
While you can sign up as a distributor for $40, you will be encouraged to sign up with one of the more expensive packages to really get started effectively.
As you can see below, they highlight their most popular package as being $499.
Kyani Compensation Plan:
As with all MLM's, you get compensated for recruiting others into the business – and this is the part that is most people signing up will focus on.
As anyone will say who is part of an MLM, this is where the money is.
However, you would need to be confident that you can recruit people who are not only going to be great at selling the Kyani products, but also awesome at recruiting people into the Kyani business.
So, when you start out with Kyani, you just need "two legs," to reach the first Jade position.
If you achieve this position within your first 30 days of enrolling, you will also receive a $300 bonus.  By reaching the Jade position, you should of established an income of $255 a month.
As your business grows and you create a third leg, you can reach the "sapphire" rank, with a monthly income of $2115 and you may also qualify for their car program.
From here you can progress through the ranks – Ruby, Emerald and Diamond.  By Diamond your predicted monthly income will be $15,373.
The next stage is blue diamond, which is $25,594 a month, plus a $25,000 cash bonus.
From here there are even more ranks – green, purple, red and double red diamond, black diamond and double black, all of course with increasing income potentials and increasing bonsues.
The compensation plan pays nine levels deep and commissions range from 15%, to 1% at the lower levels.
You won't be a qualified distributor until you're at 100QV per month and this may be achieved through you buying product yourself, direct to customers or via the efforts of the individuals you've recruited.
As a qualified distributor, you will be eligible for all bonuses and there are a whole bunch that you could potentially quality for.
Find a detailed explanation of the compensation plan here.
The Hype Vs Reality:
Embed Video
This compensation plan all looks very exciting for prospective recruits, but it means absolutely nothing unless you have a chance at achieving these levels.
If you check out the Kyani income disclosure, you can see that a massive 62% of all distributors never receive a cheque for $10 or more.
In addition, 81% of distributors made $3,576 or less per year on average.  That works out as less than $10 a day for the year.
It's true that in any business, not everyone will be successful.  Many people who start their own businesses fail.
However, if you were to seek out Kyani promotional videos, you'd be forgiven for imagining that creating this life of success will be a breeze.
You only have to look at your potential profits from the direct sales of the Kyani products to see that making any real money from selling the products alone, (along with thousands of other distributors) is unlikely.
And why would you do that when all the perks come from recruiting others on to the program?
But those who you recruit, will also come to this same conclusion and also just focus on the recruitment side.  The people they recruit will also do the same and so on and so forth.
What remains has very little to do with products and everything to do with recruiting.
Do You Work For Kyani?  How Are You Finding it?  Why Not Leave Me A Comment Below.
The Difficulty In Recruiting Others.
In order to progress within the rankings and achieve ever more elaborate bonuses, you need to bring people on board.
But even if you're comfortable with the fact that your sole focus is to recruit others…  recruiting people is not for everyone.
You need to be aware of this before you go into an MLM, because all too often you will be told that this is an opportunity for everyone – and it certainly isn't.
To be successful within an MLM, you need to be completely absorbed into the business, this is not something you can casually take up in your part time and miraculously become rich with minimal effort.
You will have to hustle, grind and fight tooth and nail to get people on board with this and most people you approach will reject you.
Far from being grateful for trying to let them know about this opportunity, you will find many people who will be offended.
There are many people out there who see MLM's as nothing more than pyramid schemes in disguise, (many do not even differentiate between an MLM and a Pyramid scheme!).
Related Post:  What's the difference between an MLM & Pyramid Scheme?
A majority of people will not be pleased by your attempts to rope them into what they consider to be a scam.
You also need to be exceptional at sales and have great communication skills.
If you check out you tube videos, you can really see right away the fantastic skills of persuasion that some of these Kyani representatives have, you can see that these are exactly the sort of people who will succeed.
Kyani will not tell you that you need any sales or marketing skills, all you need is to invite people to a group meeting and show and informational dvd and so forth…
but what about when your audience have real questions and need you to answer them on the spot?
You need to have all the answers and you need to be highly convincing in your delivery.  You need to ooze passion about this business.
Then there is the business of actually finding these recruits in the first place…
You also need some plans about how exactly you're going to get these new recruits to join your business – how will you get new leads?
You are told to go first to your friends and family, anyone you think could be interested in this type of thing – but many people soon discover that this can be terrible advice.
A majority of people are simply not interested in being part in this type of business, many people already have a negative perception of MLM.
Remember the incredibly high failure rate is a reality here, imagine seeing your family members fail at this business… who will they blame?
If you're going to have a chance at recruiting others, you should have a plan in place that will not rely on bugging your friends and family and be confident about this prior to signing up.
One way you could have an advantage over many people in MLM is to have some internet marketing knowledge, that way you could attract leads that are already interested in your business – by having a website, creating you tube videos, building an email list and so on.
Pros Vs Cons
PROS
You can get a full refund on products purchased withing 30 days, which is a decent perk, as many MLM's do not allow for this.
If you send your products back within a year, you also get 90% back.
The products could be more saleable than many, as people are always interested in improving their health and this is not going to change.
Cons
The products are over priced, which could make them harder to sell.
You cannot rely on testimonials created by distributors themselves – as clearly this is in their interest.
Some completely over-hyped and false claims regarding the products effectiveness.
Some Kyani distributors exposed for making false claims about the effectiveness of these products, so it's hard to know who to trust.
Being successful in Kyani requires you to focus on recruiting others into the business.
You'll be told to go to your "warm leads" first – your family and friends.  For the reasons mentioned, I do not think that this is wise.
You need to be a certain type to have the greatest chance of being successful at an MLM – it is not for everyone.
Conclusion – Is Kyani Legit, Or A Scam?
While I wouldn't label Kyani a scam, I do believe the company uses deceptive sales tactics to lure people into becoming representatives.
The numbers in their income disclosure really speak for themselves, but there are multiple reasons why people fail in this business.
I believe a few of those reasons stem around the the deceptive way the business is promoted –
For example, its made to appear that this will be easy to get started with and it's not.
Once people realise it's not as easy as they thought, they'll quit.
Additionally, Kyani will say this is an opportunity for everyone and not highlight the personality traits really required to succeed at an MLM.
When people realise they're not very good at recruiting others, or they find it hard, they quit.
When they realise they're no good at convincing people to join Kyani, they quit…  and so on.
If the business was laid out bare to people in the beginning, certainly far less people would sign up, but more may actually succeed.
Ultimately though, it's always the recruitment aspect that I disapprove of within MLM – a business solely focused on recruiting at the very core, is void of substance and is inevitably unstable.
What's your opinion…   are MLM's just pyramid schemes in disguise, or are these legitimate business models?
Let me know in the comments.