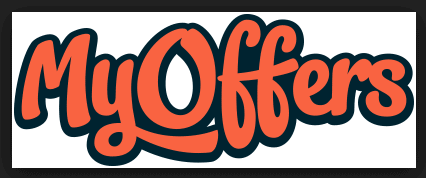 This UK competition website can lead to major SPAM.  So, be cautious.  But is My Offers a scam?  Or a legit opportunity for competition seekers?
I often mention how entering competitions online was my first introduction into making money online to some degree.
What I won online gave me and my family experiences and prizes we wouldn't have had otherwise and contributed to us financially as well.
After around five years of comping like a mad woman, I quit entering competitions for several years.
But missed all of the perks that come with it, so recently started back up again, (albeit on a much smaller scale).
One company that many Compers tend to avoid is a website called "My Offers," and it's one I've avoided for many years too after having a bad experience.
Since I now look at various ways that you can save make and save money online accross the web, I thought I'd come back and revisit it and see what, (if anything) is different.
So, is it now a site that is worth your time visiting?  Do people really win their prizes… or is this just a long term running scam?
What Is My Offers UK About?
My Offers is a website that houses multiple different competitions, as well as what they describe a "test and keep," opportunities.
This is where you can win an opportunity to review a product and keep it for yourself in exchange for that review.
It's a bit misleading how they present this however, because they make it sound as though all you need to do is apply and you can become a product tester.
In reality, thousands of people will be entering for this opportunity – so, really it's just like entering a sweepstake, except if you win you'll need to write a review for them as well.
They also have a special offers page, where you can seek out discounts and they advertise certain other opportunities, such as mystery shopping.
In exchange for entries into their competitions, you have to check out various offers and either accept or reject them prior to gaining your entry.
There are ways you can avoid most offers, but for some it looks as though you need to accept them before you can gain an entry.
Money Saving Expert, (MSE) Blocks My Offers!
One of the main sites that I used as a Comper, and still do – is Money Saving Expert, (MSE).
MSE has My Offers on their block list.  That means, no one is allowed to post competitions from there on MSE.
MSE has a forum where members can post any competitions they see.  But certain websites and companies are banned from being posted.
My Offers was flagged due to the high levels of SPAM that members receive, as well as the high level of complaints against them.
I do find it alarming that sites like My Offers manage to continue over so many years, when there is so much negative feedback against them and so many other ways you can enter competitions online; without having to go through relentless offers.
There are so many competitions you can enter WITHOUT having to sift through offers to enter them and risk huge amounts of spam.
I can understand from a convenience perspective, perhaps having all these competitions in the same place is what appeals to many.
But all the offers you have to try and get through before getting your entry, really gets frustrating.
Plus, if you make a mistake while you're answering the offers, you could end up getting contacted by various companies.
If you do want to check out My Offers, I strongly recommend that you don't give them your telephone number and never leave your telephone number to join an offer.
This is how you can be spammed by phone and this is one of the most annoying ways to be be contacted.
At least with an email, you can set up a designated email address and just delete everything that doesn't interest you.
But getting relentless calls from companies trying to get money out of you can get so bad that you'll want to change your telephone number.
I Got Spammed!
Years ago, joining My Offers led to me getting spammed relentlessly.  I ended up getting so many spam calls every day that I changed number.
It wasn't only My Offers that was responsible, entering the wrong competitions in general can sometimes lead to SPAM… but without a doubt a lot was coming from there.
I was also being sent texts that I was paying for, but never intended to… this is another thing you need to be careful of.  It's so easy to miss or misinterpret those little tick-boxes.
I would have never given my permission to have paid texts sent to me, but it must have been a tickbox I missed along the way.
One month, the charges of these texts were over £50.
I managed to have some of the charges removed, but to be on the safe side, I changed my telephone number and blocked my phone from sending or receiving paid text messages.
The wording above tick-boxes on any competitions can be sometimes be misleading as well, (with competitions generally).
For example; one line may say tick TO RECEIVE extra information from third parties and the one below that may say tick to OPT OUT of third parties offers.
Wherever you're entering competitions, you really need to be careful with what you're opting into, (read those T&C's!)
Allowing any third party to have your contact details could mean you get much more than you bargained for.
My Offers Complaints:
There are many complaints to be found about My Offers over the web, but a majority of the complaints resolve around some of the same issues.
SPAM email and calls.
Being charged to receive texts from companies and you won't realise this until you check your bill, they can also be difficult to stop these.
Some people believe they've been spammed by companies that they did not give their consent to.
Entering for years and never winning anything.
The chances of winning are so slim that it's not worth the effort.
Some believe that the prizes are shared across various platforms and with no way of knowing how many entries there are into these competitions, you can't know what the odds are of winning.
Even while entering competitions via money saving expert direct to companies; many small competitions generally have hundreds of entries and the large competitions often will have many thousands of entries.
So, the chances of winning a competition is always going to be slim.
To increase the chances of winning competition, you just need to enter more.  It's a numbers game.
But I wouldn't recommend spending more time entering via My Offers; entering competitions directly with independent companies is the way to go.
There are also various magazine competitions, that are very popular with some Compers.
Companies regularly hold competitions all the time – whether direct from their website, or often on Facebook, Twitter, Instagram and even Pinterest.
If you just think of it as a bit of a hobby and don't take it too seriously, you won't be disappointed if you don't win and will always feel surprised when you do.
It is a great feeling to get a winning email, phone call, or letter in the post.  Sometimes prizes just arrive on your doorstep!
Conclusion – Is My Offers A Scam, Or Legit?
In my opinion, My Offers is not a scam.
But I don't think there is enough warning on their website about the Spam you can receive by engaging signing up for offers on their website.
My Offers do openly say that they will share certain information with their sponsors and clients and they share a list of those here.
They go into some depth to explain how your information may be used and this is fairly clear.
In the case of a scam, they will generally not provide you any information about how your information will be used.
The problem though, is that a majority of people simply don't look for this information on the website before they start entering these competitions.
To find this information; you need to find and read their privacy statement – which is generally found right at the bottom of a website and may not be something that most people will check.
I think if they had made it clearly visible on their website how information is used and the amount of spam you could potentially receive, a lot more people simply wouldn't take the risk.
The biggest thing that I feel you need to avoid is the texts you end up paying for.
I did not intend to ever receive paid text messages, but it can be incredibly easy to make a mistake when you're on sites like this and you end up paying for that.
If you do choose to use a website like this, you should avoid using your telephone number.
Alternatively, you could use a separate phone just for using for competitions and put a ban on receiving paid texts.  Your mobile provider can arrange this for you.
Do you have experience with My Offers?  Let me know in the comments section below!
Beyond Competitions & Sweepstakes:
While entering competitions has been great for me, it's a hobby and not something that I can rely on.
While winning vouchers, trips away, or cash is great when it happens – you never know when it will.
That's why several years ago I looked into other ways that I could make extra cash from home.
Eventually, I found this online community, that taught me how to start building an online business from scratch.
If you're interested in learning how to make money online, it's a great place to get started and you can check it out for free.
You also may be interested in my 40+ ways to make money online.   
All the best,