UPDATE: The Shoemoney Network has changed!! It is now called BLOG NINJA and my updated review is HERE! 🙂
The Shoemoney Network training program comes from the unusual angle of actually paying YOU to learn how to make money online. Sound too good to be true?
Is Shoemoney a scam, or a worthwhile training opportunity?
Product: Shoemoney Network
Creator: Jeremy Schoemaker
Cost: Technically free – but with some additional costs along the way.
Overall Rating: 50/100
What is Shoemoney about?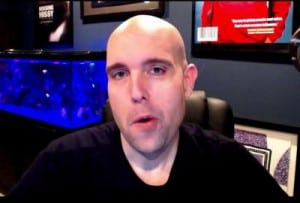 Your first meeting with Schoemaker is via the sales page.
It's pretty low key, he talks about how much he's made online but isn't making any crazy promises to you or anything like that.
(From what I have seen previous people say, I presume this may have changed from the past!)
Once you've signed up, you need to complete your first task in order to make your FIRST DOLLAR. The task is simply to share the program on Facebook.
It's all a bit gimmicky, but actually I quite like the "earn your first dollar," tactic and I can see how people may be motivated to complete a series of tasks — even if it is just for $1 each time.
You can't access any of the training without joining and you have to complete each set of steps before seeing the next. Therefore, I signed up for the purposes of this review.
I'd just like state: it's not like you're paid anything substantial here to complete this program, it's a small sum, ($15 if you go through all the phases).
BUT, you will have to pay out considerably more than this that to pay for the Bluehost website hosting package…more about that later.
Earn you first dollar, by sharing on Facebook.
So, simply by sharing the Shoemoney link, you make your first dollar.
If you don't like to share on your regular Facebook, that's understandable and Schoemaker suggests you could open a whole new account, just for your internet marketing pursuits.
I shared on Facebook and clicked on my link… that's all it took, very swiftly an email appeared in my inbox that I'd received $1 from Shoemoney.

I found it quite impressive how quickly I was sent this payment.
However, here is where the "free-training" aspect pretty much flies out the window. From here on, you need to get your website… but if you have a website or hosting already set up, that's too bad.
To continue with this program, you need buy a hosting package via Bluehost.
Why? Because Schoemaker gets a commission for this aspect. This is one way he makes money from it. I don't blame him for this at all, this is a business after all and he's an internet marketer.
So, after you make your first dollar, the real training begins.
The Training Stages Involved:
White belt: In this phase, you make your first dollar by sharing on facebook, (see below!).
Yellow belt: You choose a domain name, select and buy your Bluehost package, make a start on your website, install plugins and create your first post.
Orange belt: You set up Google Adsense, create an author box for your site, set up your gravatar account.
Blue belt: you add a social sharing plugin and a mobile friendly one. You add a header image.
Red belt: You sign up for a "get response" account, (free trial) and integrate with your site.
Purple belt: You learn how to integrate your newsletter/set up autoresponder.
Green belt: You set up a business page for your blog on facebook and learn how to generate likes.
Blackbelt: Lastly, you learn how to generate traffic and start to hopefully make some money.
Key Issues I have with Shoemoney Network….
1. Picking A Domain Name.
When it comes to picking a domain name, Schoemaker gives extremely limited and unhelpful advice what to go for.
I think this is an important step for any business starting out. He pretty much tells you to go for whatever.
Hmm….
2. Setting Up With Bluehost.
The big issue for me is — you can't pay for your Bluehost package monthly. You have to pay for the whole year, in one swoop!
I actually didn't realise this initially and decided to sign up, (despite having unlimited website hosting available already at Wealthy Affiliate).
I figured that the monthly cost was low, so I'd just go ahead.
But once I'd got the package Schoemaker suggested and a couple of the extras, I actually paid over $100 for the year.
The main issue I have is – you can set up your website very easily, without having to fork out a lump sum like this. Most people new online will not want to either and you don't have to.
While, of course, you do need a domain name, website and hosting to get started, you can do so without spending that much in one go.
Also, while so many people recommend Bluehost for hosting – they have some pretty bad reviews online.
3. Sign Up… For How Long!?
For the cheapest package available, you have to go for the three year plan.
This is a big commitment for a newbie who may be just getting their feet wet here.
Many people who sign up, may have no real clue whether they truly want to commit to making money online yet.
If you want to go for the yearly plan that Shoemoney specifically recommends, you'll have to pay $7.95 a month.
But remember, saying "per month" is misleading when you actually pay for it all in one go and there are extra costs – such as "domain privacy" for an additional dollar a month, which he suggests getting.
Make sure you aren't paying for anything additional that you don't need – there are upsells to dodge.
4. What Am I Doing And Why Am I Doing It?
I still haven't been told how I'm going to be using this site by this point…
What am I going to be doing with it to make money, what is the point of it? Wouldn't that have some bearing on the name?
Schoemaker gives no mention of niches here, no training as to how to go about choosing a topic for your website or blog — which leaves total newbies completely in the dark about this.
5. Writing Your First Post.
So, I have a domain, I have a website, I've installed WordPress, a theme and some plugins, (YAY!). But NOW I have to make my first website post.
Umm…but what am I writing about and why?
Should this not be related to what I'm trying to promote down the road?
There is basically zero talk regarding SEO or Keyword research, the closest he comes to explaining this is just by using the YEOST SEO plugin, which while is very useful and simple to use, may still be a stretch for people brand new online and besides this, isn't nearly in depth enough of an explanation.
There is also no real help regarding adding images and such to your post.
There is one video after relating to how to add a header image, but it's all very minimal.
His first intro to images is also just by going to Google and searching for images that are "labelled for reuse"…
But while this is ok for some niches, many have extremely limited images available when you do this.
Some info regarding where you can get free or paid images would also be helpful here.
Further down in the "advanced" section after you have your ninja blackbelt, if you do continue, he goes more into some of these details, but I think the early stages here are too casual and need a bit more detail and explanation involved.
6. Register For Google Adsense…. Now!?! Really!?!?!?!
Schoemaker asks his newbie marketers with a one post website to now register to Google adsense. This is quite pointless for a couple of reasons…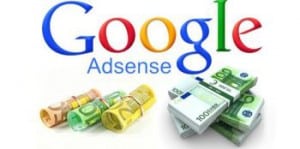 a) you can't make any money with google adsense until you have a tonne of traffic, thousands of monthly visitors a month. and…
b) If you have a one post website, chances are — google are going to reject your site anyway.
Schoemaker highlights this possibility and points to some things you should do in order to get accepted.
But this was only after he had people contact him complaining that they were rejected.
I can understand adding google adsense in one way, because it's something that most people know about and it's simple to set up, so a simple way to show how you could potentially make money online….
But the fact that you're putting it on a website with no content and no traffic is a time wasting exercise.
Instead of using Google Adsense, I waited until I had a minimum of 25,000 sessions a month, so that I could apply for a far higher paying network, (Mediavine).
In addition to this, some niches really do not suit google adsense, because if there are not highly relevant ads available, then it will end up showing totally irrelevant ones.
(Actually, it does this anyway sometimes) and so you need to be aware of this.
Bah… as you can probably tell, I was feeling a bit fed up with this program by this stage.
The Shoemoney Referral Program.
Shoemoney Network also has an affiliate program – the referral program is ok.
It starts by giving you a 25% commission for referring someone, (based on how many steps they take). If whoever you refer goes through and completes the entire program, you do get 100%.
That being said …remember, that would only be a small amount, it should be $15 in total if they complete all stages.
Schoemaker knows that most people will not complete the whole course, that's why he offers 100% commission if your referee does.
Shoemoney Bonus Material:
There are some pretty cool videos in the bonus material section – including topics such as
Website monetization
Weapons of marketing
Facebook advertising
Seth Godwin interview
Tim Ferris interview, (4-hour work week author)
Interview with the Google Adsense team
…and that's just to name a few. You can have access to these by just signing up and there is plenty of good stuff in there.
PROS VS CONS
PROS
Probably the easiest way to see your first dollar made online. That said, this will have nothing to do with your internet marketing skills – so, does that really count?

It's "sort of" free. But not worth it if you already have hosting set up or a website you already own, (unless you want to switch your hosting account!).
The easy-to-follow system is straight forward to follow and is quite enjoyable.
You will learn some basic skills, in fun way, by feeling as though you're earning a few bucks.
Additional bonus material and videos that you can access just by signing up.
CONS
You need to commit to 3 years with Bluehost to get the best deal.
You can definitely start out cheaper online, without paying for a year up front.
No SEO training/Keyword research training.
Lacking advice how to create blog posts.
Some vague training that misses key important steps and information.
Not suitable unless you're a complete newbie with no hosting/website.
Is Shoemoney A Scam?
I can confidently claim it is not a scam, but it does have plenty of downfalls and is no where near good enough for beginners.
While some o the training is OK, although there are considerably better programs out there.
The fact that you need to sign up for a Bluehost package before you know anything yet about making money online, just is not right.
Plus, you will not get the in depth information you really need in order to create a long term online success, including having knowledge in SEO and keyword research.
However, there is some useful information in general and I also like some of the bonus material, which you may find interesting.
Have you tried out the Shoemoney network? please share your experiences!
There seem to be quite a bunch of mixed reviews.
All the best… 🙂