In my "make money with google" review, (or often known as "make cash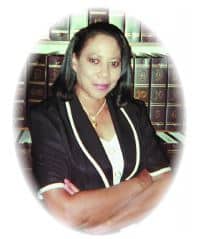 monthly,") I'd like to discuss whether this program is legit…or an outright scam.  Read on before you consider buying this!
Product: Make money with google/ make cash monthly
Creator: "Jean"
Price: $2.95 for 7 days, $49 one off for one domain/$167 for 10 domains.
Overall Rating: 0/100
What is Make Money With Google?
"Jean" claims that you can make between $3500 and $25,000 monthly by using their system.
The "system," is meant to generate you an income using Google Adsense and Clickbank banners.

They provide you with a 300+ page website, that is already full of ads.
So, how can they give multiple people these 300 page websites… have they been slaving away creating unique content for all these sites…?
Well, no, they couldn't make money that way selling ten of them for $167!
These sites are duplicate content – which is bad news for you, if you want to rank these sites in the search engines.
Google will know that your site is a duplicate and will not index it.
You're not going to rank in Google with these sites and you won't get any free traffic via the search engines.
So, you're not just going to be able to purchase this site, sit back and enjoy the profits.
No one will even know your site exists, because no one will find it!!
How You're Meant To Make Money
#1 way – via Google Adsense.
They talk about how some people are earning £10,000-£300,000 using Google adsense.
It's true that some people have made their fortunes by using Google adsense .
But they certainly haven't done it by just sticking up duplicate websites and watching the cash roll in.
People have made money on Google adsense by creating sites that attract hundreds of thousands, to millions of visitors every month.
For a few key reasons – they contain content that people love to read, they're providing value to people and they've managed to generate traffic to their site successfully.
Some of that traffic will be generated via the organic search, some may be through paid advertising, some may be through social media….
One thing is for certain, they have not made their fortune on Google Adsense by signing up to a program like this!
>>If you're looking for a legit program – this is where I started!
#2 Way – Clickbank Banner Ads!
They'll also incorporate some clickbank banner ads into your pre-made websites.
But what good will this be when you have NO ONE to view your ads?
No one will see them because there is no chance this duplicate site is going to be found in Google.
If it's to be found at all…it will be so far into the search that your traffic will be too low to generate sales.
Plus, banner ads do not perform well at all anyway!
It's highly unlikely that someone visiting your site for the first time, will see a banner ad and just click through.
To get the best chance of sales, you need to provide valuable content that people can relate to and build up a relationship and trust with your readers!
Sticking up a bunch banner ads on a duplicate site and hoping for the best is not going to work…
The Dark Side Of Clickbank
"Make Money With Google, " is a Clickbank product – which is an online marketplace for digital products.
It's when I review products like this, that I laugh when I remember Patric Chan of CB passive income, claiming that all Clickbank products are quality products. 
This is just one of the many examples that proves just how incorrect that statement is.
You really have to do your research before buying Clickbank products – the same with anything.
One benefit of Clickbank is that they do have a 60 day money back guarantee – personally, I have never had any trouble getting a refund at all.
While there are some decent products on Clickbank, you certainly can't deduce that because a product is on Clickbank it must be high quality.
That is not true whatsoever.
Proof Of Income & Testimonials
If you take even a casual glance at the testimonials, you may be struggling to imagine that they are real.
Call me crazy, but they look about as fake as my hair colour right now.  
There's also many apparent income "proof" snips.
Don't be suckered into this, these are very easy to fake, or snip and paste from someone else!
Besides that, they probably have been making some decent money – selling this product!
Who Is Their Target Audience?
This product is absolutely targeting newbies who have no knowledge at all online.
Naturally, they're hoping that people with a lack of experience will jump at the chance to potentially earn thousands a month and the big hook for many, is they claim it will also happen very quickly.
A lot of people come online to make money QUICKLY, they want to find a super quick method to generate money. 
Maybe because they're in debt, they've lost their job, they hate their job or they're desperate for cash – but the truth is, making money online is not easy.
Making money online takes time and commitment – it also takes a fair amount of learning!
But Scam artists see desperate people as a prime opportunity.
Many people are desperate enough to take a chance on a product like this – because they think the fee is relatively small and worth the risk.
In fact, many people take that risk time and time again!
The problem with these "automated" and "no work" type systems is that they just don't work.
Either they end up not being automated at all – or they're a scam.
That's not what a majority of people want to hear, but that's the truth.
SCAM SIGNS
Do they have unrealistic earning claims?  

Yes.  

Earning 3,500-25,000 a month from a site created from a duplicate website is not realistic at all.
Do they clearly state how the program works?

Yes and no.

 They say you'll be making money from adsense/clickbank with a premade site, they don't go into details about the sites however or how you're going to generating traffic, (if it's not through being found naturally in the search engine – highly unlikely with a duplicate site).
Do they claim this knowledge has never been known before?…

Yes.

 Jean claims this is an amazing secret.
Fake testimonials?  

Yes

the testimonials look fake to me.
Do they claim it's easy/no work required?  

Yes

, the websites are created for you and are meant to bring in money as they are.
Conclusion
In my opinion, this product doesn't seem honest to me and I've outlined all my reasons for believing so.
As I was researching this product, I also saw it stated that this product had existed in the past before, under a different name, (another bad sign, this is common for products like this to change their name and start over once they have bad reviews).
Navigating through all of the make-money products online, can be like working your way through a jungle in the dark.
There are some legit programs out there, that are good value and provide great training…
but finding them among all the time-wasting products is often the challenge.
So, that concludes my "Make Money With Google" review!
If you have any questions, don't hesitate to ask and I'd be happy to help.
Do you have any experience with this product?  Leave me a comment below!
All the best… 🙂