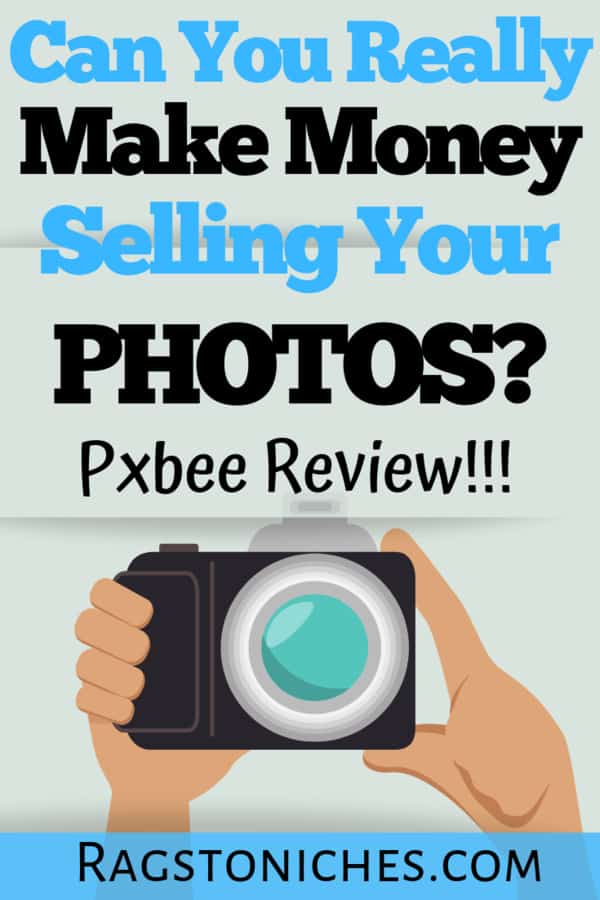 What is Pxbee & how can you make money on this platform?
Well, this is a platform where you can make money selling your own photos online…. (Plus purchase photos too of course!).
There are many websites where you can sell your photos online now, however, Pxbee claims to offer you up to 50% revenue share!
Which is an attractive prospect on the surface.
But do you have a chance at getting your photos accepted, what sort of thing are they looking for anyway?
In my Pxbee Review today, I will cover the following topics:
How to join Pxbee.
What type of photos are Pxbee after? The YAYS and the NAYS!
How much can you make on Pxbee?
What licenses do Pxbee Offer?
Can you make money on Pxbee?
Other ways to increase your income online.
How to join pxbee:
Head over to the Pxbee sign up page here.
You simply need to add your username, email and password to sign up.
You can also sign up via Facebook, Google, WeChat, or a Fotor account.
Agree to the T&C's and click to join – once you've got through this stage, you need to sign up as a photo contributor too.
For this, they'll need some additional info – including:
Your country,
Email, telephone details, name, (you will also need to confirm your mobile number via a text code sent to you).
You need to verify your identity via ID, such as a driving license, passport, or national ID card and you will need to upload an image of this.

You can choose up to 5 images to upload and these need to be reviewed by the Pxbee team, ( will explain the criteria for acceptable images below).
You can upload images directly from your mobile device, if you download the Fotor App.
What images do Pxbee Accept?
There is no point submitting images, if they're just going to be flat out rejected.
So, what guidelines should you be following?
Pxbee YAYS….
Must be themed, clear subject & clear expressions,
To be able to be used in design projects, neat/clean, simple backgrounds, bright color/strong lines,
Depicting moments in real life,
Visual impact – they are looking for artistic expression,
Regional characteristics appreciated,
Creative images with varying perspectives.
Pxbee NAYS….
You can't submit a photo, that you didn't take.
No photos with a height/width under 800px;
No photos with any additional elements, such as watermarks, text and so forth,
No illegal/sensitive material,
Images can't contain too much digital noise
No badly taken – blurred images, low resolution and so forth,
Photos must not be heavily tilted,
Photos must not be over saturated with color/color cast,
Photos must not be too over/under exposed.
They will not accept any image that has post effects of depth field blur.
How much can you make on Pxbee?
Of course how much people can make on this platform, is going to vary considerably in a number of ways.
It's going to depend not only on how many of your images are accepted, but how popular your images are and how well they sell.
From that angle, it's just not possible to say and you'll have to discover that for yourself.
However, from the standpoint of how much you make per image, that's also going to vary depending on things like….
Size & quality of image purchased,
What type of license it has,
Individual factors set by buyers,
Transaction model,
Whether model release is included/needed…. and so on.
What license the person purchases go for, will effect the price of the image they purchase.
However, it won't mean they have sole ownership and so, the image will be able to continue being sold on to others.
So, depending on the various factors mentioned, you can earn up to a maximum of 50% revenue share.
By looking on the website, the images don't appear to be very expensive…. I took a look at some Cat images, which you can see below….
When I clicked multiple images here, they all had the same pricing available, which was as you can see in the image below…
A small standard license being $2.99 and a medium standard license being $4.99.
In a majority of cases, people are not going to be purchasing the extended license at $99.99.
So, if your image is sold for $4.99, you would then need to deduct any fees and taxes and then you'd receive the maximum of 50% on that price, after all deductions.
Realistically, you'd need to be selling a LOT of photos to make very much – which could potentially happen if you have particularly good images that are popular.
To have the best chance, of course the more good images you can submit, the better the chance some could take off.
In addition to this, the platform has buying packages, which means people can purchase more images at a much lower cost.
In these cases, your profits are going to be considerably lower as well an I'm unsure what the deal would be for you in these cases.
However much you do get overall, you will need a PayPal account to withdraw your earnings.
What licenses do Pxbee offer?
There are three licenses available at Pxbee, although on their website they state that one of these is coming soon.
The three they offer are…
Royalty free,
Subscription,
One time, (the one coming soon!).
All options support commercial use – minus portrait images that don't have proper model release.
Naturally, the subscription license is going to be more economical for users that require multiple images over time.
Can you make money on Pxbee? Is it legit?
Pxbee is a legitimate platform where you can both purchase and sell images.
However, according to the worthofweb.com website traffic calculator, Pxbee.com has under 500 visitors per day.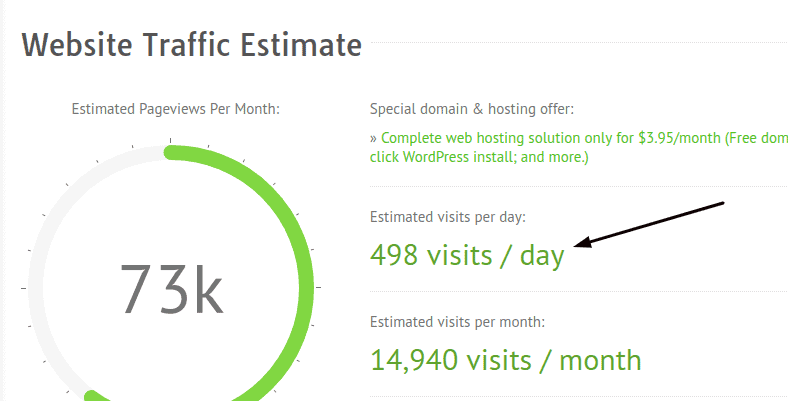 Now, I know that these sites predictions are not accurate, but it can give you some idea.
In fact, in reality, I've found the traffic calculators tend to OVER estimate the traffic.
Compare this to one of the huge stock image platforms, such as shutterstock, which has around 250,000+ visitors per day and you have to wonder….
How much chance do your images have, of being purchased at all?
Sure, there is going to be less competition on here, but probably very little chance of sales also.
Will you make any money on Pxbee? It's possible – but I'd personally opt for a website that has more traffic coming in.
Other ways to increase your income online with Photography:
If you want to give yourself a good chance of selling your photography, it's worthwhile experimenting with different platforms.
However, if you're a keen Photograher, it's best to have your OWN platform where you can showcase your work.
Working directly as a freelance Photographer, for example, gives you more power and means you can take all of the credit and not just a commission after fees.
Other ways you could bring in an income from your love of Photography could include…
Good luck getting started!
If you're looking to make money online, but have little idea how to get started, I highly recommend you get started here!
All the best,
Nat