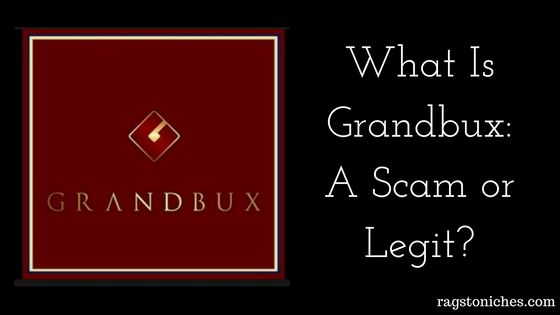 Today I'm looking into a PTC site called Grandbux.
Is it a scam? Or legit way to make a little extra money online?
Here you can get paid either by clicking on Ads, or by buying Ads space, so that your Ad appears on their website for all their users to see.
PTC sites are all very similar in nature, but some suffer from considerably more complaints than others.
In addition, many PTC sites are closed down eventually for not paying their members, or being complete scams – so, it's worth you doing your research.
Grandbux Review In Brief:
Site: Grandbux
Price: Free sign up, extra for premium memberships.
Income opportunity: Very low as a "clicker," more if you can generate referrals.
Mini Review:  Unless you have the ability and knowledge to be able to generate thousands of referrals, this is not a reasonable income opportunity and this is the same story with all PTC sites.  I will go into some criticisms I have in depth during this review.
How Can You Earn Money At Grandbux?
There are a few ways that you can potentially earn money at this website.
Viewing Ads:
The most common way of earning is via clicking on Ads.  There will be a bunch of Ads showing for you, you simply click an Ad and wait for the allotted time and then, you'll be awarded with a fraction of a cent.
As you can see above, the rewards for these Ads are $0.00050!  So, you can see how impossible it would be to make a reasonable income here just clicking on Ads.
Grandbux Grandgrid:
As a free member, you get 5 clicks a day on the Grandbux Grangrid – with the chance of winning $5,000.  There are also other smaller prizes, (such as a cent!).
The chances of winning the grand prize will be extremely slim, with the vast amount of members there.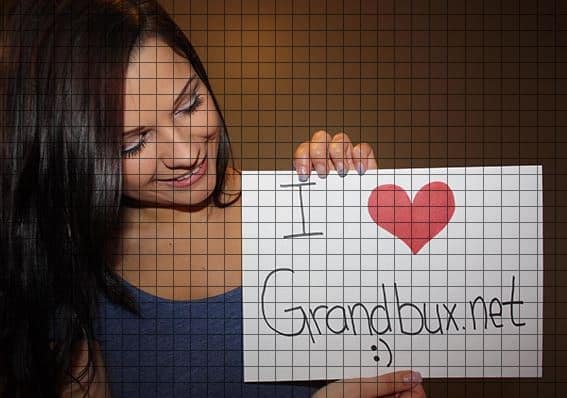 Micro Jobs:
In order to check out the micro jobs, you need to have either have clicked on 1000 ads, or be an upgraded paying member.
I'm not sure why they bother doing this, as I've seen other PTC sites without that stipulation, but I guess they're trying to encourage you to be a paying member – or at least an active one.
The thing is, the micro job section will often include things like paid offers and you can find those completely for free at tonnes of websites that are free to join, such as swagbucks.
Grandbux Daily Contests:
You'll notice that every time you  make a bit of money on Grandbux, you also make points!
All the points you accumulate will be added to your daily total for the daily Grandbux contest – if you're one of the top 100 earners for the day, you can win cash prizes.
However, the top earners from this will be very high, as many people will be earning points from their referrals.
For example, the current winner while I was there currently had 10021 points for the day!!
Considering each Ad generally pays 1 point per Ad click, that's over 10 thousand clicks in a single day.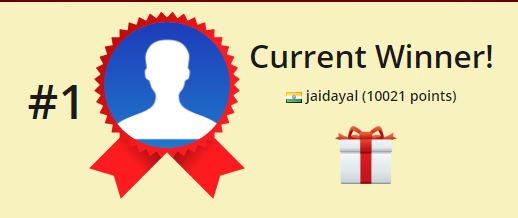 Grandbux And Referrals:
Most PTC sites will have some sort of referral system and this is where any actual real money is made.
Referrals are people who will be doing the clicking for you and you get a certain amount per click for every Ad they click.
There are three distinct ways that you can get referrals.
Rented Referrals:
There is the option to rent referrals.  There are different packages, for example; you can rent 100 referrals for $15 but you are not promised you'll get that money back in return and I feel it's unlikely.
While Grandbux claim not to use robots, (rather than real people) some PTC sites have been discovered to be using fraudulent robot software.
In my opinion, buying rented referrals is a risky tactic and I wouldn't risk spending much money on it.
Buying Referrals:
You can also buy referrals for $2.50 and this means you can profit off of that referral for as long as they are a member.
The problem is, most people who join PTC sites won't last a week because they realise that the income potential is so low.
Direct Referrals – The Best Option:
Getting direct referrals is the best option because it's free.  If you could generate hundreds or thousands of referrals to Grandbux, you'd have a reasonable chance of making a return.
But how do you get those referrals in the first place?  I talk about how you can make money with affiliate marketing over at this post, if you're interested in learning how.
The only issue is, there is a limit on how many referrals you can have as a free member, so you'd need to work out how much you're making on average with your direct referrals and see if it's worth scaling it up.
Grandbux Paid Vs Free Accounts:
The only reason you should even consider paying for a membership, is if you are confident of getting a huge amount of referrals.
Paid memberships give you added perks such as, getting paid a bit more per click.
If it's simply you clicking away at Ads, it's really not worth paying for a membership.
Lots of people have lost money buying and renting referrals and I feel it's a very risky option to put a tonne of money into something which you really can't count on working.
If your confident in gaining free referrals and you see that it's working for you, then you could always consider the paid method later – the point is, don't go in with your eyes closed and hope just for the best!  Have a strategy in place!
As you can see below, memberships range up to $2,499!!!
However,  it's worth mentioning you can only have up to 4000 direct referrals if paying $799!  The only way you get unlimited referrals is to have the most expensive membership of $2499.
PROS VS CONS
PROS
Lots of Ads to choose from.
A forum, so you can share your earnings, strategies and ask questions.
Paypal available.
Low payment Threshold, (although at $5, it would take a long time to earn if you have no referrals!).
Anyone can join, worldwide.
Free rented referrals for paying members.
CONS
Low income opportunity for most people.
You need thousands of referrals to make any reasonable money and you need to keep getting them as the drop out rate is high.
Expensive upgrade plans.
Is Grandbux A Scam?  Review Conclusion!
Grandbux isn't a scam, it's just another PTC site very similar to others.  One I have preferred is clixsense, although I still have some criticisms of it.
The restrictions they put on the free membership – and even in the paid memberships when it comes to direct referrals, means they really try and have ultimate control.
They want to make money of course, so ideally they want you to be spending all your money on rented referrals or buying them for them so that they can make a considerably larger profit, rather than you bringing your own in.
While this is a legit PTC site, I don't recommend these types of sites for making money!
Firstly, they're really scammy in nature – half those Ads you'll be clicking on seem to be for scam programs or other PTC sites.
Also, there's just something not right about trying to convince people to sign up to these sites, knowing how low the income opportunity is for most.
A huge majority of people will not be able to make real money out of these sites and yet people spend hundreds or thousands of dollars trying to do so!
Have you had much luck with PTC sites…did you have a strategy?  Let me know in the comments!
All the best,

Want To Start An Online Business That Requires Low Investment & Minimal Risk? Start Here.