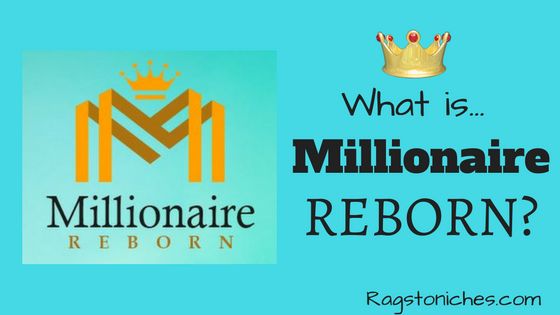 If you found my millionaire reborn review, I presume you must be wanting to check out if this is legit or a scam, before you invest your money into it?
Maybe you're not even sure what it is.  No problem – I will run through everything you need to know.
Product: Millionaire Reborn
Cost of joining: Free sign up, (minimum $250 deposit!!)
Overall Verdict:  Not recommended.
Review In Brief: The binary trading options pirates strike again – while people do make money with binary trading, it's not one for newbies.  This program has SCAM written all over it. Stuff the scams, make legit money online.
What Is Millionaire Reborn About?
Essentially, by signing up to millionaire reborn you will be putting your faith into a binary trading options software.
Binary options trading is a gamble, it's not a sure thing where you will walk away with a tonne of money.  On the contrary, you can lose a lot of money.
To make money with binary options trading, you should really do significant research and learn exactly what is involved and seek out legitimate training platforms –
Scam programs claiming to make you an autopilot income from binary options trading are on the increase – hopefully, if enough of them are exposed they will start to disappear.
They want newbies to sign up with zero experience or knowledge, so that they won't question the system.  This is a recipe for disaster.
Millionaire Reborn –
Has All The Signs Of A Scam!
Apparently Millionaire Reborn has been "seen on" some very high profile websites, such as CNN, Forbes,the BBC….

This really did make me laugh out loud – because there is zero chance that these companies would endorse a program like this!
When you click the link to "guarantee your space…" there is a sense of urgency, as it claims there are limited spots available.
You can come back in a couple of months and see that there are still, miraculously, limited spots available.
You're subjected to a hyped up video, claiming how you can easily make 500k a year OR MORE from your home.

Apparently Liam campbell, (the made up creator of this system and fake voice over on the video) was a previous maths professor and created this system to give people financial independence…
hmm nice story.
"Liam" claims other marketers are trying to boycott his system because
it's completely free – this is a total lie.  You have to deposit a minimum of $250 to get started.
The vast amount of lies scattered all over Millionaire Reborn would be laughable – if it wasn't so wrong.
Even the photo of Liam is a fake –  if a product creator hides behind a fake personality/name and stock photo, this is a sure sign that the program is dishonest.
Sure enough, as soon as you give your email address, you're told you need to deposit a minimum of $250 to get started!  Free?
It even makes use of one of my all time favourite BS tricks: THE COUNTDOWN TIMER….   oh yes.

Pay no attention to timers like this, they're just there for effect – to create a sense of urgency.
Other warning signs of a scam…
Fake testimonials – scam products use fake testimonial videos all the time and you can pick up a fake testimonial video for as little at $5 on fivver.
It's no surprise to me that "Emma" is actually called "Melissa" and took me seconds to find on Fiverr.com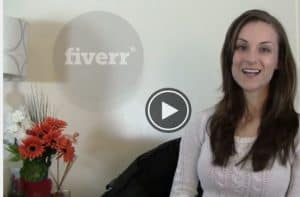 I don't know what you think… but I'm pretty sure that if they could really create an income of 500k or more per year on autopilot, people would be falling over themselves to provide them with a REAL testimonial!?
BUSTED!
Autopilot – they claim you can simply switch the system on to autopilot and make money without doing any work at all.  This is one of the biggest warning signs of an outright scam.
Crazy large income claims: if it sounds too good to be true, it is. Ridiculously high income claims are something to watch out for – especially if they say it will be "easy," to achieve.
Fake "Earning proof": Everyone loves to see a bit of proof regarding earnings… unfortunately, this is easy as pie to fake and means nothing.

Millionaire Reborn Review Conclusion:
Is Millionaire Reborn A Scam?
I often hold back from classing programs as outright scams, but I can make an exception here.
My personal opinion is that Millionaire Reborn is a scam, a highly dishonest program that will not deliver on its fake promises.
The actual broker they say they use is not a scam, that's "Opteck," and as far as I'm aware is a reputable broker and is regulated.
However, if you want to make money with binary options trading, there is plenty of legit info on the web too – but you need to know your stuff.  Just don't go in blindly.
Don't ever rely on apparent "autopilot" software promising to make you rich – it does not exist.
What Now?
I review a lot of products online and am still shocked at the amount of poor quality products promising to make you rich that just do not deliver, (or blatant scams).
Most products created in the "make money online," industry are created targeting the "get rich quick and easy," mentality.
That is what people are searching for, that is what people want – so they target those people and scam them for what they can.
Making money online is possible but it is not quick, nor easy.  It takes effort to make money online, just like any other business.
There are ways you can start educating yourself for free about how to make money online.
There's one membership program where I continue to be a member today, you can sign up for free and check it out here.
I hope you found this millionaire reborn review helpful – have you had any experience with this program?  I'd love to know!
All the best,