As Midjourney advances so fast, it can be hard to keep up with all the updates. There is no way around it, I will need to update information as it comes.
I created a YouTube video a while back about how to create consistent storybook characters in Midjourney, that you could use for KDP.
But it seems likely that even that video now needs a refresh with new information!
Today though, I wanted to talk about coloring books. I've seen many YouTubers online creating coloring books but have noticed that sometimes, the images they are using are sometimes very different in style.
You want to try and maintain the same style throughout your coloring book and – depending on the type of book – you may also be wanting to keep the same character throughout as well!
But how do you do it?
In this post, I will be outlining a couple of different features that are sure to help and how these differ from each other.
Please bare in mind that I am not a Midjourney expert, I am just sharing my experience with you so far.
So, the two main features I'm going to be talking about are the REMIX setting and also, quite a new feature, which are the: Vary, (strong) and Vary (Subtle) features.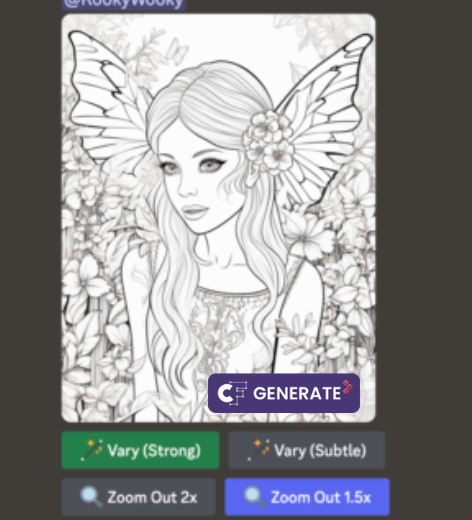 First I'm going to talk about the Vary feature.
So, let's say you put in your prompt and your initial four images comes out. You choose one and upscale it, now you have the option to use the VARY feature.
VARY (subtle) seems to be where you want to change a very MINIMAL amount about the image. I've tried, for example, adding different expressions or poses – but it churns out basically an identical image to the one I upscaled.
But if you choose VARY (strong) then you are able to get the exact, (or almost exact) same character but with a different expression or pose – should you choose to add it.
You can even change the character completely. For example…. Let's say I had a duck character but I wanted a dog. It would then, (hopefully) give me a dog this time, but in practically an identical style.
While I was doing this experiment, I did have very specific settings in place – so, you may want to use these.
You do this by typing /settings into the Midjourney text box and clicking enter.
Next: Make sure these settings are switched on…….. Stylize Low, Remix Mode, High variation mode. It's up to you how fast you want it.
If you have it on Low Variation, it will probably be reluctant to change vary much at all about your original image.
I will share a couple of simple examples of this……..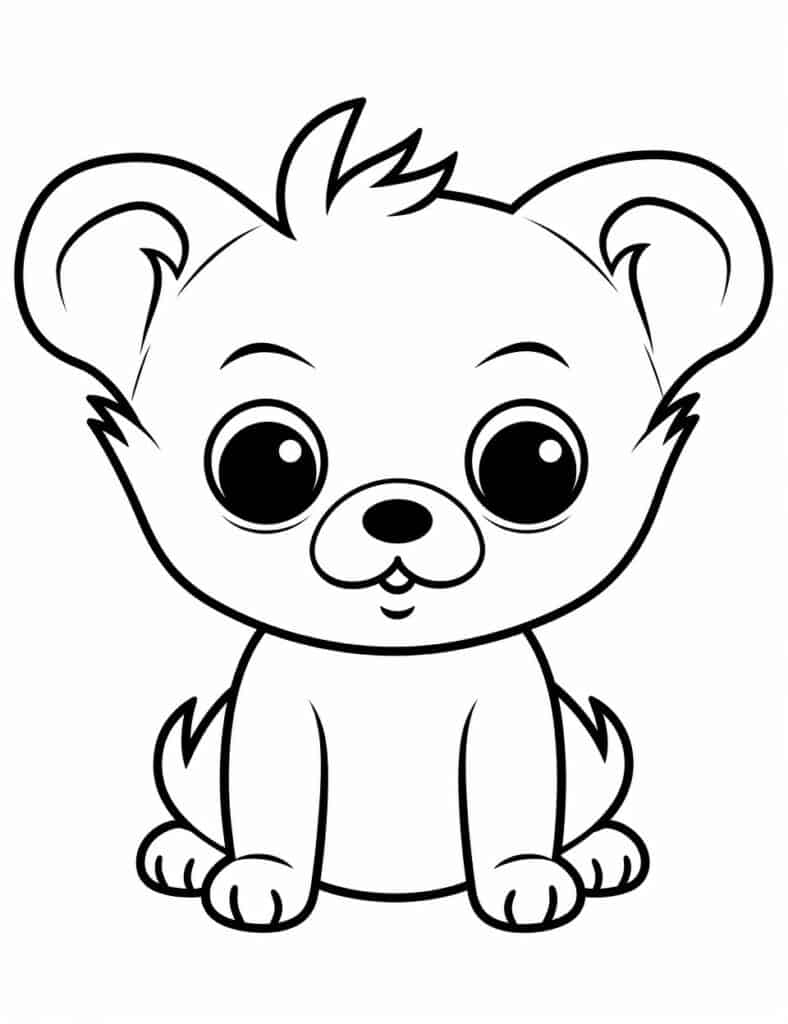 So, all the above images were used using the VARY (strong) option and simply switching out one word from the prompt.
The original prompt was: A cute duck coloring page for kids, kawaii eyes, 2d vector image, simple line art, clean lines, an isolated image on white background.
And so, just the word "duck," was switched out for Pig, Dog, Princess etc…….
Midjourney has managed to maintain the exact same style throughout using this method.
The problem arises if you try and change TOO much. Change too much and it just won't be able to cope with the change.
For this using REMIX mode instead, seems to be able to deal with bigger changes — but you won't always get an identical style, nor character if that's what you are hoping for.
One way to remedy this however, is to use the –seed parameter alongside using the REMIX mode.
Seeing as you already have the REMIX mode setting switched on, it will pop up whenever you want to redo an image.
One way I've noticed REMIX working better for bigger changes, has been with more complicated prompts.
I recently bought Paddy's Ultimate Coloring Book Prompt Generator, (nope, not an affiliate, not promoting it and paid for it myself…. I'm just using that at times, so wanted to mention it…) and it's helped me to craft some far more complicated prompts.
While I like creating my own and sometimes I want something much more simple; it's been good to get additional ideas from the prompt generator – especially as it can be so descriptive with its information.
I wonder whether too much detail can sometimes confuse Midjourney, so it can be hit and miss depending on what you're trying to create but I've also managed to create some highly detailed images from using this tool as well and it's gone a long way towards encouraging me to create coloring pages.
(Quick note – you can actually SHORTEN the prompts in Midjourney. Midjourney will take all the KEY and important info within the prompt and take away any additional language. You can find this by typing /shorten in the prompt box on Midjourney).
Just briefly, this generator was created by Paddy by feeding ChatGBT with lots of information about Midjourney. You can then use ChatGBT 4 like a Prompt generator for an infinite amount of prompts for anything you choose.
It will tell you parameters that you can add too, but I often take those off and use ones that I choose myself – as is the case here.
So, in one example; I had generated a fairy page and I tried on the Vary (strong) option to try and get the fairy to change position and be sitting on a toadstool.
This was not achieved – the fairy pretty much stayed in the same position.
However, with the REMIX mode, it was achieved and the fairy was on the Toadstool this time.
And then below, REMIX PLUS –seed were used – which has resulted in more similar characters to the original image below.
While it doesn't always work, adding the –seed parameter will often create more of a similar style or similar characters if using a similar prompt.
The more your original prompt changes, the less –seed has any impact on the result.
VARY (STRONG)
When it comes to the VARY option – you could also use it to create the same character but slightly different poses – but just hitting VARY and keeping the same prompt, or adding minute changes to it.
You can also even create different characters but in an identical style, as I showed above.
Below are a selection of Mandalas created using the same technique – just switching out the animal/object and keeping the rest of the prompt the same.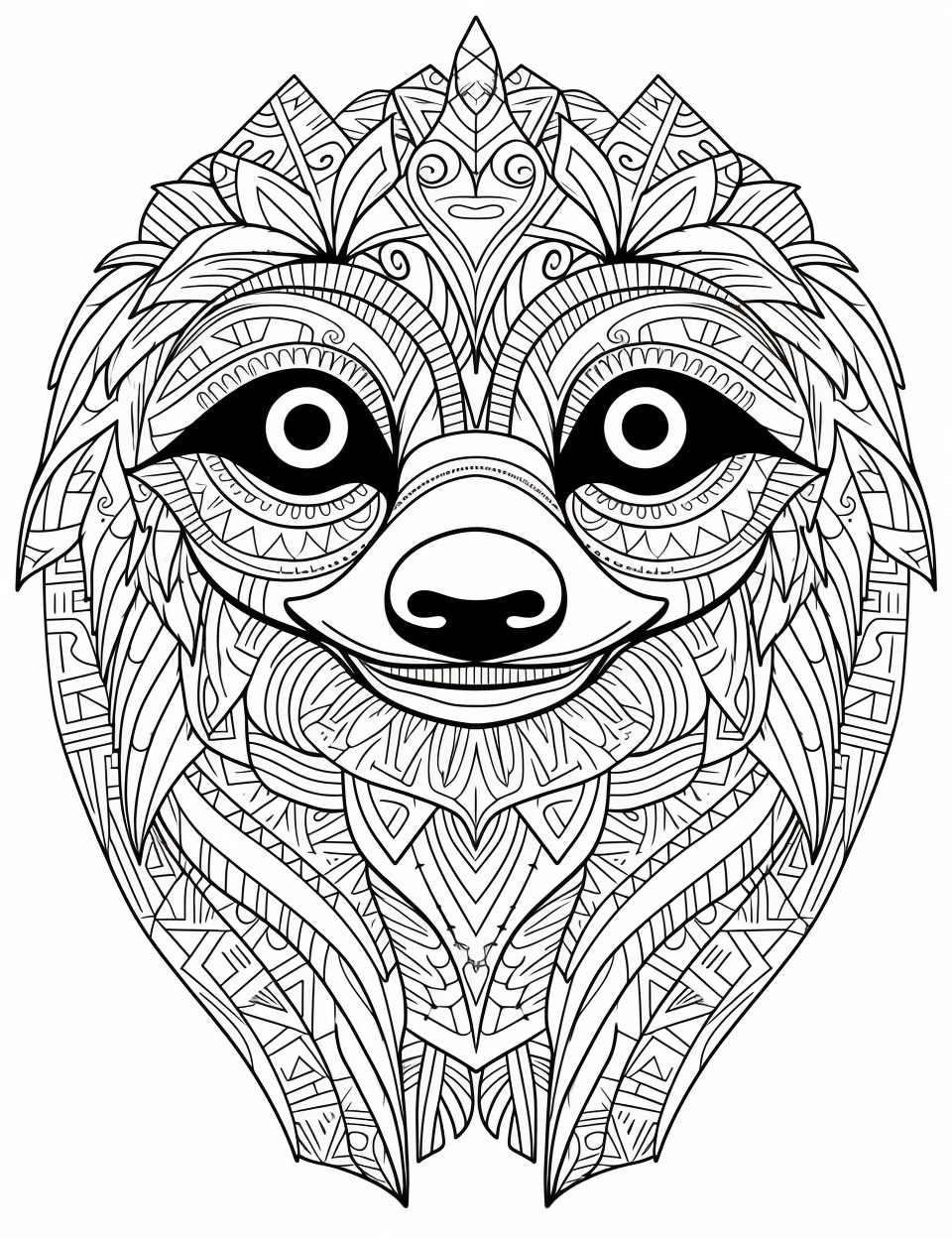 So, VARY mode can work with some differences – but you can push it too far.
In this case, REMIX mode can sometimes work better.
For example; it didn't manage to create a fairy when I asked – but using REMIX mode, I got something closer to what I was hoping for: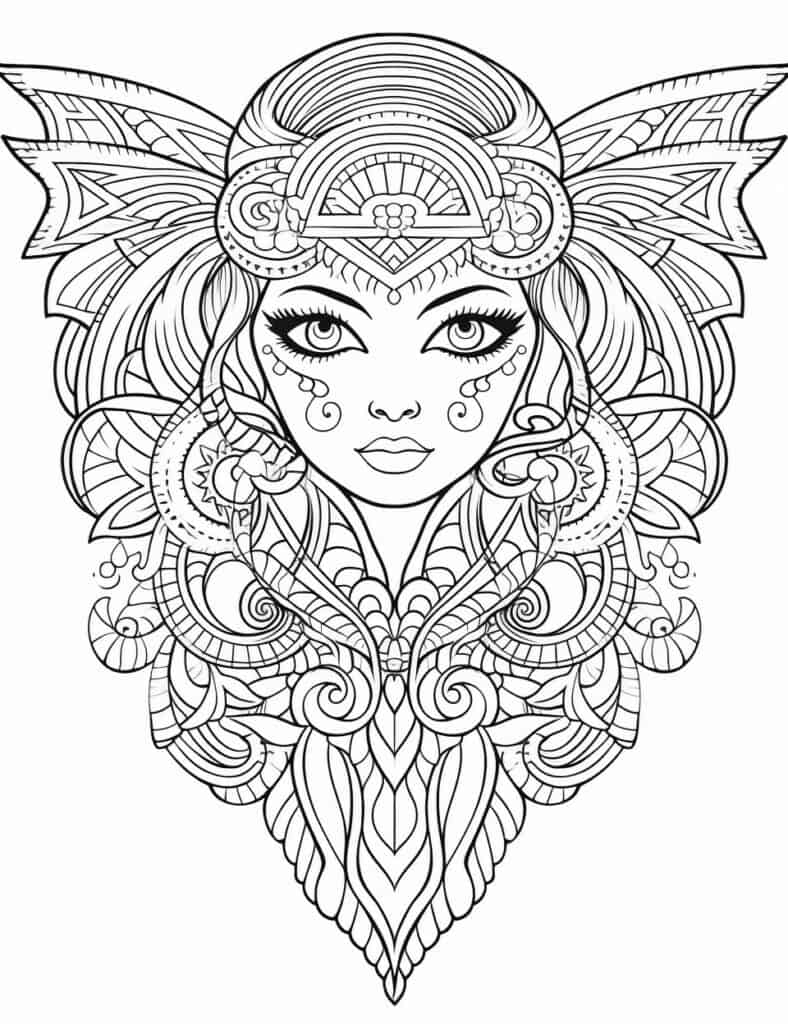 So, experimenting with both the REMIX option, (with –seed) and the VARY option seem to work the best at this point in time. But remember to keep the prompt as similar as you can, for the best results.
If you know of any other way of creating consistent coloring pages or characters for your coloring pages, then let me know in the comments.
Complex Midjourney Coloring Pages…. Still Not Perfect.
When it comes to creating complex coloring pages, Midjourney still does not create perfect results most of the time.
For example, some of the lines won't be defined enough, some of the background may be blurry, distorted, or not defined enough. Plus, many other issues that crop up.
As a result, people that rush the process will end up publishing books that don't contain pages that are really good enough. This can lead to negative reviews once you publish on KDP.
Not to mention that, there are also many people against Ai. Some of these people will literally seek out Ai generated stuff in order to leave bad reviews on so on.
Therefore, books that look the least like they are Ai generated are probably going to fare better in the long run.
With Ai advancing so fast, I've no doubt that eventually you just won't be able to tell that something is Ai generated. But for now, I would proceed with caution.
If you have any thoughts or concerns regarding using Ai for coloring books…. Feel free to share them in the comments.