I recently wrote an in depth review on MatchedBets.com –  Which you can find here.
However, I thought I'd better let you know about a special offer that's currently running!
Right now, you can get to check out Matched Bets premium membership for just £1 for seven days.
Matched Betting does not involve gambling and therefore, any money that you do play with, is never at risk.
By following the step-by-step instructions that Matched Bets provides you with and learning how matched betting works, you could potentially generate up to around £500 extra cash per month.
Who couldn't use an extra £500 cash every month?
To take part in matched betting, you don't need any experience with betting in any sense, there are instructions every step of the way.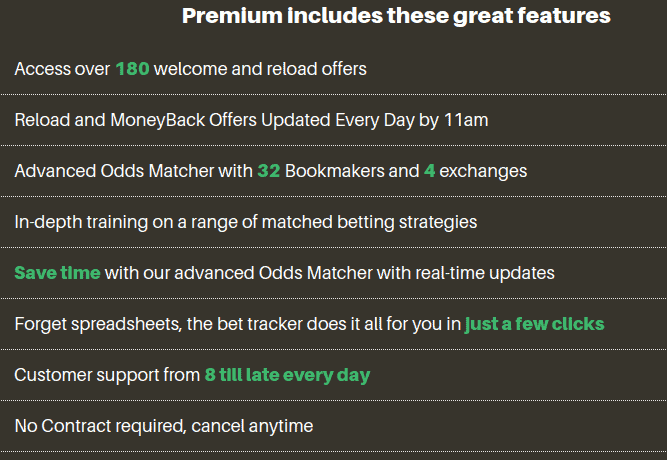 With plenty of video training and in depth instructions, you can be building up your risk-free profits in no-time.
Their £1 is only open for a limited time, so go and check it out while you can.

You can also check out some additional info about MatchedBets.com, via the  quick video below!
A few great things about Matched Betting are – that you can learn about it very quickly, the cash you make is tax free and you don't have to spend very long doing it.
Anything from around 30 minutes per day should give you enough time to start making a reasonable side-income.
£500 extra tax free cash a month is a reasonable expectation, without much time investment and risk free – why not give it a go?
Let me know how you get on!
All the best…