5 Podcast Episodes – That Changed My Life!
Today, I'd like to share with you a selection of inspirational podcast episodes, that have changed my life.
OK, It may sound a little dramatic.
But what I mean by that, is that they have individually influenced me to make real changes, or inspired me to take action in my life.
This is what can be so special about blogging,  or starting a podcast:  You can have a real opportunity, to reach out and positively impact peoples lives.
Discovering Podcasts For The First Time:
I discovered podcasts around three years ago, while I was training for my first marathon.
It was prior to dabbling much into online business, so I used to listen to podcasts related to running and found these motivational.
Once I was introduced to the online business world, I found that there was an abundance of inspiring listening material to be discovered through podcasts.
They're now one of my favourite ways to devour content.
It was hard to narrow this list of podcast episodes down and I'm sure I will create other related posts like this, but these are ones I'm going with today!
All of these podcasts are some of my favourites and I highly recommend that you subscribe to all of these podcasts.
These are in no particular order by the way, they're all fantastic.
The One That Will Inspire You To Take Massive Action.
My Million Dollar Blog Post, By Darren Rowse. 
In episode 167 of the PROBLOGGER podcast, Darren shared a quote from his mum that changed his life, and in turn, changed mine!
"You will be better, if you take action on the things you avoid."  
The idea simply being, that your life will be better today, if you take action on those things you avoid most in life!
Actually, this quote hit home so much for me, that I wrote it out on a piece of paper and stuck it on my fridge.
There it stays, as a reminder for me to conquer some of those things I put off every day.
It's also a quote that resonated strongly with me, because conquering things that I avoid is something I have actively put into practice in recent years
For example, with getting up early and exercising, running several miles in the morning and getting some of the hardest tasks out of the way at the break of dawn.
I used to struggle to wake up early, I was a night owl and I certainly didn't exercise – so this change alone often makes me feel like a superhero.
I don't always manage to do it when I say I will, but I keep striving to improve.
Related post – starting your day, the miracle morning way.
Like Darren, (and I suspect most of us) I am a hopeless procrastinator.
I do struggle against that procrastination every day and take steps to avoid it, by trying to create schedules and routines that become automatic.
I don't always succeed, but it's a work in progress.
In this episode, Darren talks about how he put off starting a podcast for many, many years.
He also talks about how he put off writing one particular blog post – that ended up becoming incredibly successful once he'd written it.
Darren wonders about just how much money he could have potentially made with that post –  had he only taken action sooner.
This idea is even more apt to mention while writing this post – because I've put off writing this very post for several months.
This is simply an unmissable podcast episode for anyone who has put anything off for….   "someday."
---
The One That Will Motivate You – To Up Your Game!
From Jobless To Multimillionaire With Pat Flynn, By Alex Sol.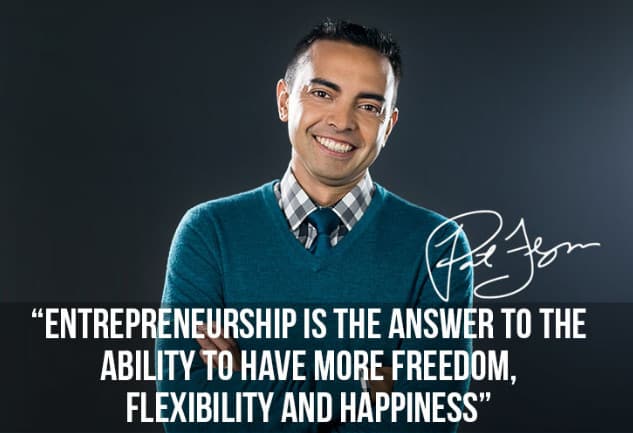 This episode combines two of my favourite Podcast creators – Alex Sol from Extra Paycheck Podcast and Pat Flynn From the Smart Passive Income Podcast.
Anyone who is even mildly associated with online business will have heard of Pat Flynn, because he's a an inspiration to many and a huge success story within the industry.
Pat Flynn has achieved success than many people just starting online, can only dream of.
Therefore, hearing about his story again over the course of this episode, can be motivational to many struggling to gain traction in the online business world.
Pat talks about the importance of reaching outside your comfort zone, he says that every time he's pushed himself beyond fear and outside his comfort zone –  something amazing has happened.
He also talks about our perception of failure; how we're conditioned at school to see failure as bad.
If we get an F in school, we think that means we're no good at something.
Whereas, as an entrepreneur, failing is no bad thing.  Failure is something you can learn from, a way you can improve.
Pat also said something that I think will be vitally important for many people starting a niche website or blog:
He said that none of his websites really started to gain traction until the 18 month mark – and that's after he's put in a lot of hard work and dedication.
Now, in my experience, many people quit within the 3-6 month range, way before you are likely to have much success at all.
related post:  How to make your first affiliate sale.
A key thing that I took away from this episode, is the idea that if you're too comfortable in what you're doing, you're really not doing enough to progress!
You need to take some risks, step beyond your comfort zone and into the great unknown.
Sure, you might fail.
But….  what if you don't.  What if, something amazing happens.
---
The One That Will Drive You To Succeed – Against All Odds!
The Weapon, Self-Worth – By James Altucher.
Jon Morrow is a hero of mine and you can find some of his extraordinary content over at Smart Blogger and Unstoppable.me
Out of all the content I've ever read, Jon Morrow has definitely had the greatest impact on me.
Listening to Jon tell his story during the duration of this podcast, you cannot help but feel deeply moved.
If you're not familiar with Jon Morrow, one of his most well known blog posts was a guest post published on Problogger:
"How to quit your job, move to paradise and get paid to change the world."
Jon Morrow talks about how the self-improvement industry is really quite light & fluffy and that he doesn't relate to that.
Because he says, his own journey to get to where he is has been one of immense pain and struggle.
With Jon's condition aside, I think that's still something many entrepreneurs can relate to.
That gap between the reality of the struggle and the fight to succeed… combined with the blandness of some of the content that's intended to drive and inspire us.
You can read a thousand success quotes drip over your Facebook feed every day, but they will do little to motivate you to continue on what is usually, an extremely challenging journey.
What you need are real examples and real in depth stories from people who you can relate to and whose own journey can push you to new depths of self-discovery and strength.
Jon says:  "I believe any limitation can be overcome…"
After listening to his story, I'm sure you'll agree with him.
Before beginning his online business, Jon used to listen to podcasts for up to 8 hours a day, from people he found inspirational.
In order to be successful,  I believe you need to feed your brain with the inspiration of others who have already achieved it, or are on their way.
There is so much in the world telling us that we can't, we need to fill our minds with people that tell us that WE CAN.
Jon Morrow is definitely one of those people and this podcast episode is essential listening material…. to any human being.
---
The One That Will Change The Way You See Pinterest Forever.
Building A Blog To 20k A Month And Beyond – By Nick Loper.
My next choice is actually a follow up episode, (I listened to this one first and then went back to listened to the original one).
This episode is no.199 of The Side Hustle Show.  
While this episode may not inspire you to take on the world, it will inspire you to take on Pinterest!
I really wanted to include this episode, because I remember just being blown away by it.
Within this episode, Nick talks to Rosemarie Groner, (from The Busy Budgeter) and discusses how she grew her blog in just two years to $20k per month, primarily using Pinterest!
This is what shocked me.  Pinterest was the source of a majority of Rosemarie's traffic.
I was listening to this while running and had to stop and make a note in my phone to bookmark this episode and listen to it again later.
Rosemarie received 400,000 pageviews per month from PINTEREST alone!
This was a revelation to me, because I had been rubbish at using Pinterest as a source of traffic to my blog.
As many others did, I pretty much pinned my own pins and hadn't spent time pinning other related pins in my niche and so on, I didn't have a clue.
Well, safe to say I then went on to study how I could work Pinterest to my advantage and was all fired up about it.
BUT… then I got stuck when the rich pins part wouldn't work for me, I got side tracked and my Pinterest motivation got somewhat sucked into an oblivion.
 (update Dec 2018:  I have been improving with Pinterest!!  If you'd like help, like I did:  I recommend this FREE Pinterest Bootcamp!).
If you'd like to connect with me on Pinterest >> Click here to visit my profile.🙂
However, this podcast did really open my eyes to the potential of Pinterest.
It was amazing to see how one blogger had created such a successful blog in just a couple of years – not through her online connections, or SEO…. but purely using Pinterest.
It gave me food for thought as far as other niches go and I even started another niche site, with the intention of just using Pinterest as an experiment.
So, we shall see.
Don't underestimate Pinterest like I did,  go and check it out.
---
The One That Will Make You Ask The Question:  What Is Important To Me?
Secrets And Science Of Living The Good Life With Jonathon Fields – By Pat Flynn.
The Smart Passive Income Podcast has so much quality content, that I would have no trouble picking many episodes to add to this little list.
However, this podcast introduced me to someone I wasn't familiar with, (Jonathon Fields) – which in turn introduced me to a new website and a new podcast, (thegoodlifeproject.com).
This is just another thing that I enjoy so much about listening to podcasts – so often, I'm introduced to new people, blogs, books and podcasts that I may not have discovered otherwise.
Jonathon Fields has had a lifelong fascination by the human condition and what can make the human life better.
What are the things we need to be paying attention to, in order to improve our lives?
A key thing I took from this episode, came when Jonathon started to talk about the importance of saying, "no."
We're so often consumed with things we're doing for other people, rather than what really matters to us personally.
So, when someone asks something of you – ask yourself if it genuinely matters.  Will it have a direct impact on something that's important to you?
If it won't, perhaps you should politely decline.
When you listen to this podcast, it will first of all, make you want to check out the work of Jonathon Fields, but will also make you think about your life.
When you go to sleep at night, do you look back at your day and feel fulfilled?
Did you take steps in your life today that made you proud, fulfilled, satisfied – for example?
If you could go to sleep every day pleased and satisfied with how your day had been, what would that day look like?
---
So, those are just five of the podcasts that had a positive impact on my life.
But there are many, many more.
What are the podcasts that have inspired you?
Please share in the comments below, I'd love to hear from you.
Also, if you enjoyed this blog post and think someone else could benefit from it – please share it with them!
All the best,