I'll be honest, I was looking up this topic purely for my own amusement.
I was thinking of all the different ways people made money and had had a random thought about whether anyone actually makes money with poo.
But, what do you know… you really can make money from poop in various ways.
At first, I really wasn't sure whether this first way was legit, but turns out it is!
Well, you learn something new every day :).
6 Ways To Make Money From POOP!
1. Sell Your Own Poop For Cash:
Apparently healthy poop is needed for poop transplants, (yes, you read that correctly).
A sample of healthy poo is mixed with the poo of an sick person and inserted back into the sick persons colon.
Apparently this can have some positive effects, (although it seems some of the claims made are controversial).
However, in order to donate your poo, you need to be incredibly healthy.
Lot's of raw kale salads I imagine.
You do get rewarded well for your efforts though. The guy below makes $40 dollars per POO sample………. Holy Crap!
2. Create Art… Out Of Poo:
This is an unusual one.
There is a lady, (Mary!) who creates works of art, out of Moose Poo!
Not just "art," but actually some useful products as well.
One of their most popular items is a "poo-poo clock," (rather than a cuckoo clock obviously!).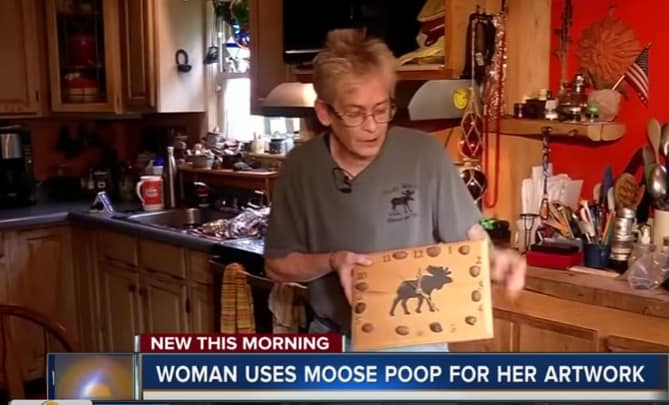 There's no doubt that she's an interesting character and it's great isn't it – she makes a living from this product, that's totally free to source.
She literally stalks these Moose for the poo and follows them around… Thankfully, they are roaming around her location!
As Mary says herself… she ships, "shit everywhere." 😉
You can find her Facebook page for "Tirdy Works," here and purchase some of her unique products.
3. Make Paper From Elephant Poo!
OK, so it's highly unlikely you're going to get hold of some Elephant poo, let alone make paper with it.
But, it's good to have options!
This guy in the video below discovered in Sri Lanka, that you can indeed make paper from Elephant Poo!
However, it doesn't stop there – because apparently it isn't just Elephant poo that can be turned into paper.
A team of Scientists from Vienna believe that cattle poo can also be turned into paper.
They believe this could be a solution to the growing manure problem in the US.
4.Write Kids Books About Poo!

I'm not suggesting you write in the traditional way, but what about self-publishing?
While I was researching self-publishing myself, I noticed a big market for kids books on Amazon.
I was attempting one myself and actually had some amazing illustrations outsourced on Upwork for the entire book.
But one common theme I did notice, were books about farts and poo.
Of course, there is going to be a market for that sort of stuff and… why not?
If you're interested in self-publishing, this is the course I took and I found it really helpful.
5. Make Terrible POOP Songs For YouTube!
Yes even horrendously terrible songs on YouTube can in fact have millions of views.
Take the video below, which has had over 3 million views and is simply a video of a Rhino pooing, with a background song.
But, you could realistically create a comical YouTube channel around it, I'm sure you could have an entire niche site dedicated to Poo.
6. Poetic License – Make Unicorn Poop Stuff!
I'm using poetic license here, because of course this doesn't involve real poo – but it is INSPIRED by poo.
Unicorn poo to be exact and this stuff is really popular right now – in all forms.
It seems like everywhere I go, there is brightly colored, glittery Unicorn poop on sale.
There are plenty of recipes online for you to make this stuff – which you could sell.
Take a look at this glorious stuff below….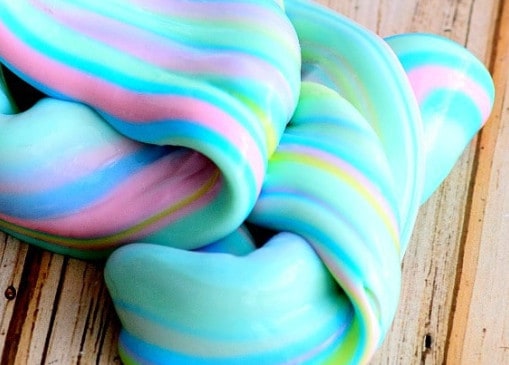 Over at momdot.com she has a great post, showing you exactly how you can make Unicorn Poop Slime.
But, I also noticed plenty of associated items around and for sure, you can get recipes to create your own varieties and sell them.
Sell them online, or locally at markets and so on.
Some things I noticed were…. Unicorn poo bath bombs…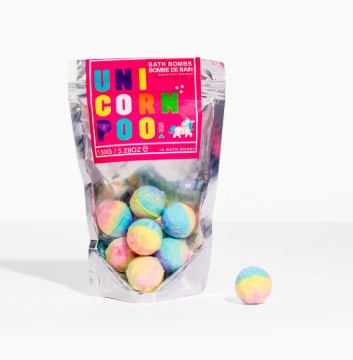 You can find out how to make your own bathbombs here.
You could also make your own Unicorn Poo edible sugary meringues to sell, (as seen in video below!).
They're also super cheap to make, so you can make a good return on your investment.
Or what about Unicorn poop cookies?
Well, why on earth not, you can get the recipe here.
You could also create your own Unicorn Poo items on Etsy – either crafty or yummy!
Below you can see some cute Unicorn rainbow treats, which look rather delicious.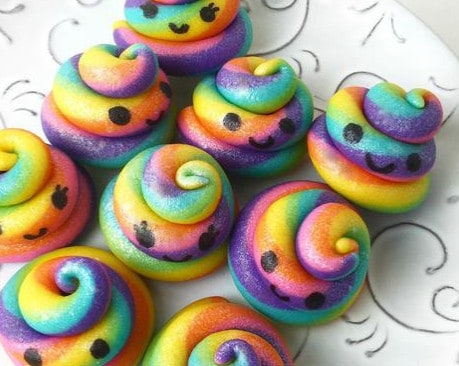 Or what about these adorable Unicorn poo fridge magnets! I love these.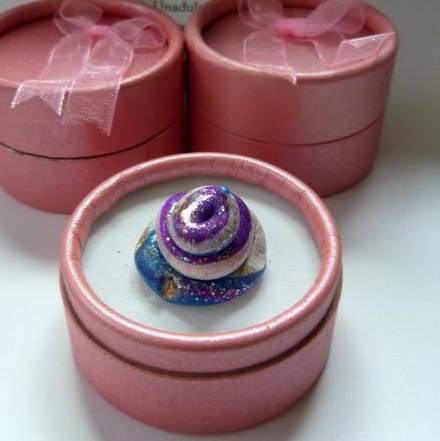 They come in all sorts of colors and varieties and this Etsy seller has some other cute items as well. Check these out here.
If becoming a seller on Etsy is something you'd like to do, this is something I recently achieved via selling Tshirts, (sadly, only a few!).
But I've made a lot more via being an affiliate of Etsy, (which means I can promote any products on there for commission!).
If you want to know more about being an Etsy affiliate, I created a step-by-step guide right here.
Beyond Poop…. Other Ways To Make Money?
There are so many ways to make money online, or from home and so many different niches you could go into.
I initially wrote this post as a joke, but having been researching while doing it, I can see how "poo," could really transcend into all sorts of ways to make money…. Even if indirectly.
For example; in a comical way by creating joke gifts, cards and products that are all inspired by poop.
If you're interested in other ways to make money however, you may want to check out these posts…
I wouldn't have made any money online at all, if it wasn't for this community that helped me!
Do you have any other ideas for how you can make money with poop? Please do share below! 🙂