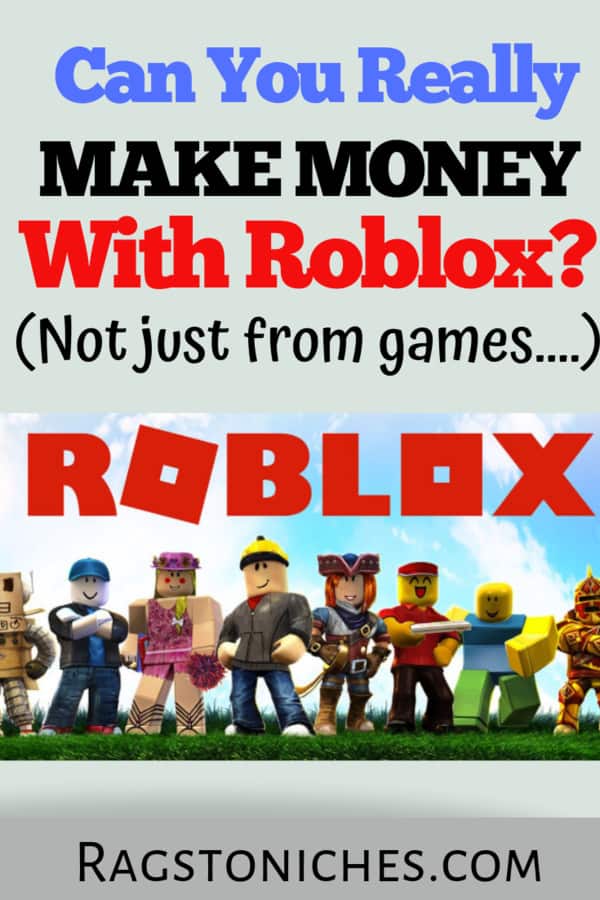 How can you make money on Roblox, for real?
The question dawned on me initially because both my sons… One soon to be 13 and the other almost 10, are pretty obsessed with the game.
My eldest has a light interest in learning code and also developing games…
Yet, I hadn't ever really looked into the idea that you could make money on Roblox.
So, how DO you make money on Roblox and is it possible for the regular gamer out there?
Here are some of the facts:
You can actually, exchange your Robux for real cash – but the Robux have to be saved up in a certain way and there are various stipulations.
Here are the rules….
– You need to be a minimum of 13 years old to earn money on Roblox.
– You need to have a minimum of 100,000 Robux in your account, (I believe these need to be earned – not via bonuses/gift cards etc… I explain this more below).
- you need to be part of the outrageous builders club, (which is presently $19.95 per month).
– You can only cash out once per month.
– You need a valid DebEX account.
– You need a valid email address.
I believe you can exchange your Robux for US dollars at this time, I'm unsure about other currencies but you can easily exchange these.
My son is about to turn 13 soon and if he upgrades to the outrageous builders club, (he's on the cheap level right now…) then he could qualify.
However, you can only withdraw earned Robux.
Earned means – that you made the Robux from a third party. For example; you can EARN Robux by creating clothing for an avatar that you sell, or selling some other virtual things in the game that you created.
That means – none of the following methods of getting Robux are considered 'earned'…
Robux you get Via…
Your membership or referral bonus Robux.
A Robux gift card.
Selling trading in virtual goods that you didn't create.
None of these ways you can exchange for cash – so bear that in mind.
What Are Robux Worth In Real Money?
At the time of writing…
$100,000 Robux = $350
$250,000 Robux = $875
$500,000 Robux = $1750
$1,000,000 Robux = $3,500
And it continues to rise – if you manage to get 3 million Robux – that is actually over one million dollars!!!
But does anyone in reality actually MAKE 3 million Robux?!
Or do they just have this one their page as a tease?
Well, you can actually find the games making the most money on the Roblox platform easily and see for yourself.
If you grab the free Chrome Plugin called "Roblox Statistics," you can get some idea of how much the game has made from selling game passes.
This won't include other ways the game could have made money, such as from selling items within the game.
Once you've downloaded the Chrome plugin…. You need to go to the Roblox platform, go to games and then check out the "Top Earning Games."
Click on a game and go to the "Store," tab.
Here you will find an estimate of how much the game has made overall in Robux.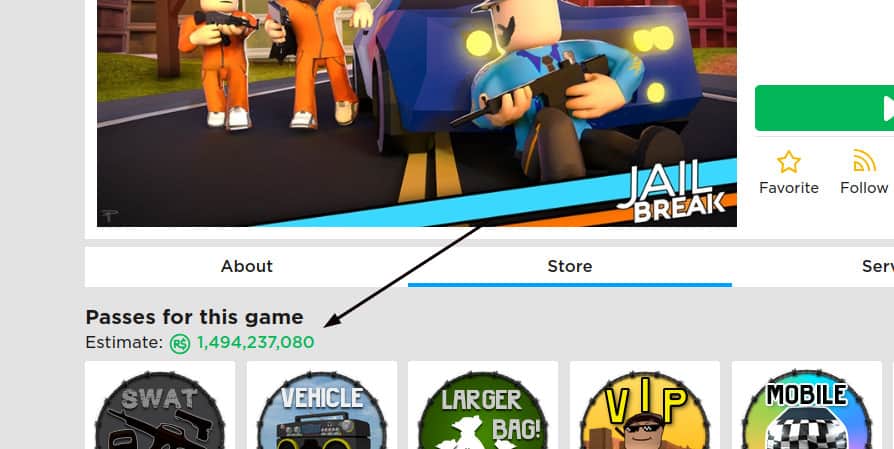 If you have the Roblox statistics Plugin installed; hover over the passes for this game estimate number, and the plugin will convert this figure into dollars for you.
In the case of this game, Jail Break, it's actually made well over 5 Million dollars in game passes.
But, in this case, you're talking here about the BIGGEST and most popular games on Roblox, with many thousands of players.
What about little small games that less experienced developers have made?
Can they still make money too?
How Much Do Smaller Games On Roblox Make?
I decided to check out some of the smaller games.
I took a look at some of the up and coming games – one I looked at had less than 500 players at that point, it had been created towards the end of 2018.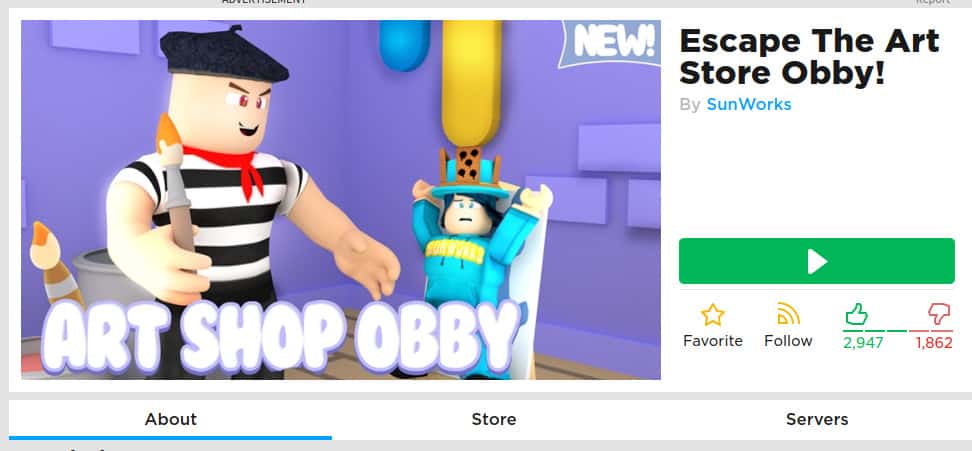 To date, the game still had well over 8 million views and in total had made over 500,000 Robux.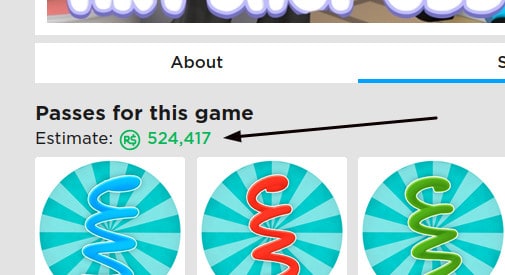 Using my plugin, I could hover over this number and it told me the game had made just a little short of $2,000.
Still a nice little sum of money!
Of course, even this game had millions of viewers, so you could keep going smaller and smaller.
Ultimately, if you don't have many players and your game isn't popular, you aren't going to make any money.
To get your game noticed, you need to spread the word around and of course, your game also needs to be good enough that people will play it.
Like anything, you're going to have to work on it, learn and work on improving in time.
Another way you could advertise your games, would be to perhaps create YouTube videos about your games and to also try and connect with other YouTubers, who are already talking about Roblox.
So, for example; you could try and get a YouTuber with a good following to actually play your game!
Where Can You Learn To Build Roblox Games?
There are various training platforms now actually dedicated to helping kids to learn how to create games on platforms like Roblox.
Roblox actually gives you some great examples right here.
The two that I'm personally familiar with right now, are aimed at kids – these include…
Codakid – (my son currently taking a free trial – can join age 8 and up).
Codekingdoms – (again, from age 8-14),
If you're older and wanting to create your first Roblox game, there is actually tonnes of info to help you on the Roblox website itself.
You can get started right here.
As well as this, there are some step-by-step YouTube videos you can find.
I noticed a channel called AlvinBlox – had many step-by-step videos that looked good!
Other Ways You Can Make Money On Roblox…
Creating games isn't the only way you can make money on Roblox and you could say, that making games is one of the harder ways in fact.
– Selling Clothes!
One of the first ways you can make money, is by selling clothes.
You will need to have a builders club membership to do this, but creating clothes is one of the first ways people get started.
My son creates T-Shirts, for example, that he sells for a small amount.
Apparently, a particularly good way of making Robux – is from creating uniforms!
So, if you get to grips with creating clothing, maybe this is something you could try and put your artistic talents to work.
– Trading Items!
This one is considered higher risk, but you can also make Robux from trading exclusive and limited items with other Roblox users!
You're only able to exchange limited items, (see below) you cannot trade just any item.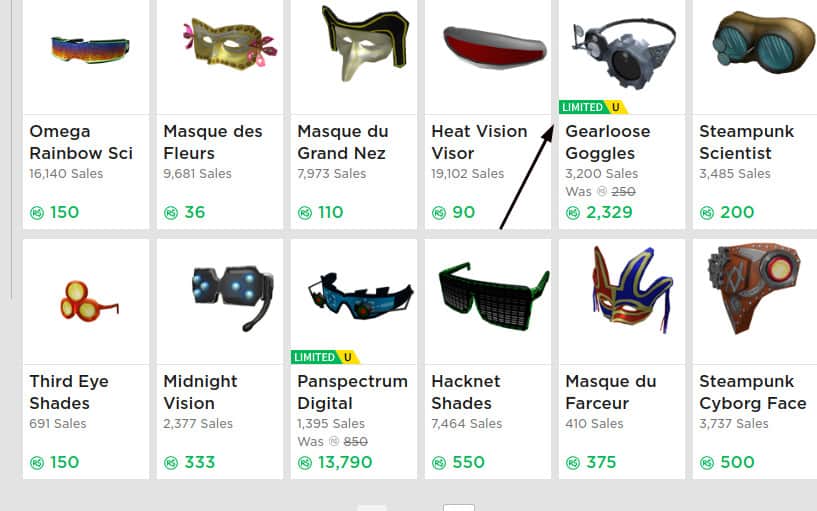 The reason it's high risk, is that there are many scammers operating on Roblox.
Therefore, if you're not sure what you're doing – you could end up with a very bad deal.
Ideally, you're going to have a good grasp on what items should be worth before you start trading.
The reason trading can be profitable is that many items you can buy for your avatar on Roblox, can actually increase in value!
So, if you hold on to an item for a while, you could sell it on later for a nice profit.
In order to trade with anyone…
You need to be over 13, (or else you can only trade with friends!).
You need to be a member of builders club, you can be on the lower tier but of course, you have to be on the highest level to qualify for exchanging Robux for dollars
Making Money OFF Of The Roblox Platform:
Two additional ways that you could earn money from outside the Roblox platform is by having your own dedicated YouTube channel and/or a website….
Best of all, a combination of the two would be ideal.
Roblox videos on YouTube can generate hundreds of thousands and even millions of views per video….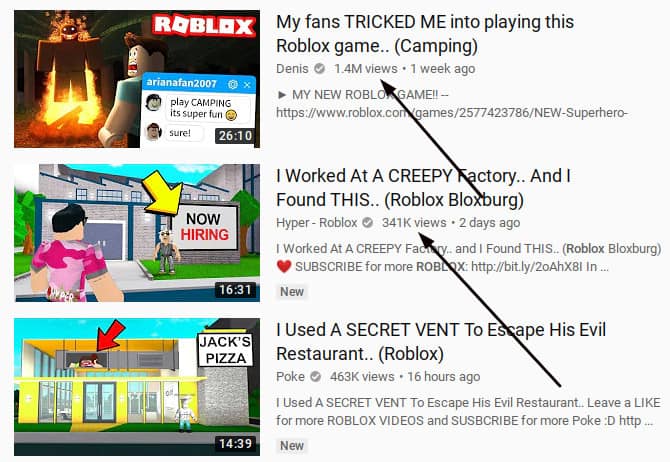 Popular YouTubers often video themselves playing certain games too, which can increase their popularity.
But YouTubers themselves can generate an income on YouTube through paid advertising, paid sponsorship deals and affiliate marketing.
As well as having a YouTube channel, (or instead of, if you don't like the idea of creating videos) you could build a niche blog/website in a gaming related, or specifically Roblox niche.
From your website, again there are various ways to earn too – but would likely include affiliate marketing and paid Ads/sponsored posts are an option well.
Roblox Affiliate Program/Referral Options:
Roblox currently have an referral program on site, whereby you can earn Robux for bringing new people to the site.
Although, I haven't seen any recent information about this, (this blog post was written in 2015!)… So, it would be good to find more recent info.
According to the article though, you can promote games and other items and – if anyone clicks your link and signs up you'll be rewarded.
You will earn 5% of any of your referrals purchases, for the lifetime of their membership!
You can link to game pages, catalog, or library items and you can find the link where the social sharing icons are.
Either you can share directly to social media, or if you click to tweet you can find the link there and just copy and paste where you want, (like your website/YouTube description).
Once you have your website more established, Roblox does have a separate affiliate program on several different platforms on a CPA basis, (that means – cost-per-action)
So, if you join this type of program – if someone joins Roblox via a link on your site, or via YouTube, you can earn a one off commission per sign up.
At the time of writing….
So, Will You Make Real Money On Roblox?
I think we've established that you can indeed make real cash on Roblox… Some of their most successful creators can make millions a year.
Of course, they are going to be in the minority!
But, if you are passionate about Roblox and are dedicated to learning new skills; there is no reason you can't make some money too!
My advice would be to learn what you can, build up your skills and be cautious of scammers!
If you do manage to build a game that you're proud of… don't hide it from the world, try and share it and promote it on platforms like YouTube.
If you'd had any success making money on Roblox – feel free to share your tips below!
All the best,