It's not uncommon for people to ask whether multi-level-marketing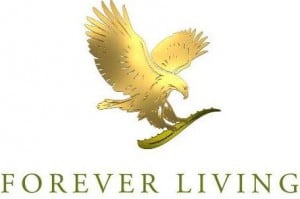 businesses are a scam – because so many do end up that way.
This gives MLM businesses a bad reputation in general.
Some people go as far as thinking that all MLM's are little more than pyramid schemes in disguise.
Related Post:  the difference between MLM's and Pyramid Schemes.
So, is Forever Living A scam?
Unlike many MLM companies, Forever Living is free to join as a member, this is a big bonus as so many will costs you hundreds of dollars before you've even made a single sale!
They also have a large variety of physical products that you can sell, a money back guarantee and good support to their distributors.
I don't think Forever Living is a scam, but there are serious downfalls to this company that should be addressed before you even consider signing up yourself… read on to find out what!
Product: Forever Living
creator: Rex G. Maughan
Price:  Free to sign up, around $400 to get started selling products, then recurring orders.
Over all rating: 40/100
What is Forever Living About?
Forever Living is a multi-billion dollar company that was founded in 1978. It's longevity is often a factor used as an argument for it being an excellent and legitimate business opportunity.
However, just because this business has made a certain number of people at the top very wealthy  – that does not mean a good amount of people (in general) go on to be successful if they sign up?
Not at all, actually the failure rate is extremely high.
Forever living is based on getting people to purchase health and wellness products at a discounted price and to then, sell those on to other people.
To make significant money though, you must recruit others on to the Forever Living program and build a team beneath you.
The health and wellness products available to purchase, include things such as nutritional products, oils, cosmetics, dietary supplements and skincare products.
There is a key ingredient in many of their products too – that key ingredient, is Aloe Vera.  In fact, Forever Living are the biggest producer of Aloe Vera in the world.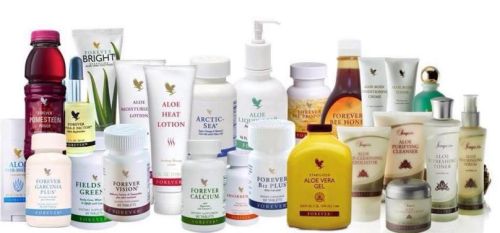 Forever living products are marketed as being created using natural production methods and natural ingredients, (although the natural ingredients part has been disputed) and they're meant to be decent quality.
While their products many be reasonable, there is no doubt that they are massively over priced.
Even at a discount, you can get similar products at a much lower price yourself at a discount store near you or online.
So really, there is very little incentive for anyone to buy them.
In order to get them to do so, you would have to really give good reasons why these products are superior to their cheaper competitors.
The people who will have the best chance of doing well selling these products, will have a large network of people they can connect with easily.
They should also have super marketing and sales skills and a real passion for the products they're trying to sell.
In addition to making money selling products, you also need to get others to sign up for the opportunity.
You really do still need marketing and sales skills for this as well though and you're going to have to be able to really be able to sell the company and its benefits.
If you don't know many people and feel uncomfortable trying to sell the Forever Living concept to everyone you know, in all likelihood, you will fail very quickly.
Don't like the idea of recruiting?  Try this alternative.
The Business Opportunity:
---
The idea is that you can join a unique business opportunity with Forever Living, without risky investments and create the life you've always dreamed of.
They claim, You can create an home based business, steady pay checks and create financial security.  Your income potential, they say, is unlimited.
Forever living are keen on showing people parade around showing their giant checks, showing how much money they are earning.
 But there is no earning disclosure – this in itself just exposes the dishonesty of the company.
If you can't tell how much people are making on average from this company and from what- how are you meant to really figure out whether it's a business opportunity worth investing your money and time into?
Some Forever Living recruits are quick to say that Forever living is not a scam because…they are making great money.
While I don't think Forever living is an outright scam, the fact that a small minority of people profit in this business, is not an adequate reason to dispute it being so.
Not at all, a minority may be making vast amounts of cash!
Unfortunately a majority of others will NOT turn a profit.
The reality is that between 60-90% fail within the first year of joining Forever living.
But the most shocking of all is that only 1% make any profit at all after their expenses.
Sp, Why Do So Few Make A Profit?
---
Many people may join a MLM opportunities like forever living without really thinking through how hard it will be.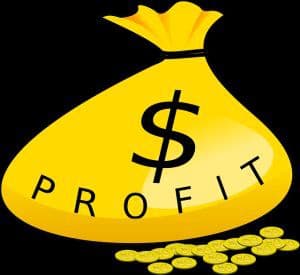 To make decent money, just selling to a few of your friends and family, (who probably won't appreciate you pestering them) is not going to be enough for you build a profitable independent home-business.
So, unless you're someone who finds networking incredibly easy, who enjoys face to face sales, who has decent sales skills already and who has plenty of tactical ideas already regarding how they will get sales/ how they will recruit people/build a large team and so on, you just will not succeed.
You need to be confident that you can find a constant source of customers and build up a loyal base of people who will purchase from you, as well as being confident in your ability to recruit other people successfully.
The Forever Living Steps:
---
Step 1:  Join Forever Living as a Novus customer and enjoy Forever products at a discounted rate. (15% off).  As you purchase products you accumulate "case credits," which are points based on the value of Forever products.
One case credit approximately equals $207 retail.  Milestone 1 is reached when you personally purchase two case credits, (so around $400) within two consecutive months.  You are then considered a wholesale qualified business owner.
At this point, you can purchase forever products at a 35% discount.
You can now start selling to others and will earn 35% on all sales and personal purchases.  You can get bonuses for others who join your team as Novus customers.
Step 2:  You now share your Forever Living experience with others and encourage them to be Novus customers.  You earn 20% on any purchases that your team makes.  You are a team builder.
Step 3:  Build a small team and become a supervisor.  Once your team reaches 25 case credits in two consecutive months, you can become a supervisor and also qualify for an additional monthly team leader bonus. The more money your team makes, the more money you make.
Step 4:  Become a manager and build a large team.  By this stage, you can qualify for big bonuses such as a car scheme, global travel incentive, manager retreat and chairman's bonus – where forever pays out large sums to individual business owners.
You can see how their compensation plan works below.  You need to remain an active buyer – which means keeping up with monthly recurring orders – in order to stay on their compensation plan and qualify for bonuses.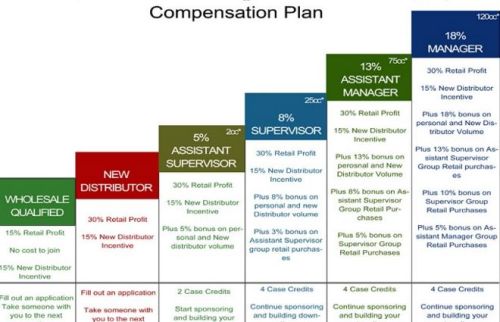 In the video below, Forever Living runs through the steps you'll be following as you build your business…

 PROS VS CONS
---
PROS
Free to sign up – unlike many MLM's
You can leave whenever you like and Forever Living will buy back all the products you've purchased within the last six months.
CONS
Only 1% of Forever Living recruits turning a profit.
You need to have sales skills/marketing skills to make it work.
Definitely not a business for everyone.
You need to remain active in order to gain bonuses and stay on their compensation plan, which means you need to buy roughly $400 of product every month – this means you may feel compelled to keep purchasing even if you're not selling the product.
The only real way to make big money, is to recruit a lot of people and build a large team.
FLP 360 – New To Forever Living
---
FLB 360 is a new opportunity with Forever Living that allows you to build four websites and promote products that way via the internet.
Unfortunately, no training is provided regarding how you're going to drive traffic to your website and there is no training in affiliate marketing.
Useful post: What is affiliate marketing about.
If you don't know how to bring visitors to your site, you will not be able to make sales.
So this will be a vital factor to consider prior to setting up any websites.
It also takes a fair amount of time, (several months) in order to be able to learn the necessary skills and apply them effectively.
Conclusion: Is Forever Living A Scam?
---
The reality is, there will always be a fairly high failure rate when it comes to starting your own business – whatever that business may be.
Although Forever Living does have a high failure rate, it is not a scam.
There are lots of contributing factors as to why people do fail within their first year, as I explained earlier.
In order to be successful, you would have to be incredibly committed to the task, be a superb sales person – who has no qualms about face to face selling, believe in the products and the program.
You would also need to check out your area for competition.
If you already have a tonne of people doing the same thing and you live in a small town, (for example) your chances of success will be even more greatly reduced.
Building websites would certainly expand your opportunities as far as reaching people –
but first you'd need to make sure you know how to actually drive traffic to your website using various techniques and learn how affiliate marketing works 
Some people are suited to network marketing, while most will really struggle to get a business off the ground at all – let alone generate a full time income.
It really depends on your personality, skill set, the opportunities to make sales in your area, or ability to take your business online and your determination to make it work.
I hope you found this post useful… have you been considering signing up to an MLM?  Or have you had any experience already?
Let me know in the comments?
All the best…. 🙂