Job Spotter App Review: Spot Jobs & Get Paid?
I've recently come across an interesting looking App, that could potentially make you a little extra money.
It's called Job Spotter App and you can earn points by spotting and uploading help-wanted job notices that you see in company windows.
For every job you upload, you could potentially earn up to $1 and you can download the app via an iphone, or android.
But is this really worth your time and effort?  How much can you realistically make?
Well, that really depends!  I downloaded the App to take a closer look.
What Is Job Spotter App & How Do You Use It?
You can earn points on Job Spotter that can be exchanged into Amazon gift cards.
In order to earn points, you must take photos of "help-wanted," signs in company windows, looking to hire people.
You must take a clear photo of the sign and also an additional clear photo of the front sign of the company, so that the business name is clearly visible.
While I was walking around town earlier today, I must have seen around 15 different signs in the front of windows without making any effort to look.
I live in a small city – I'd say there are regularly quite a lot of signs put up in shop and restaurant windows that I pass frequently.
If you live in a very small town, you're unlikely to find that many signs walking around – so, location is going to have a baring on the income potential.
When you do notice a hiring sign, you just take out your phone, take picture of the image via the app and then a photo of the store/company with the name clearly visible and upload it.
You can upload as many of these as you like, but they will need to be approved before you earn any points.
From what I can see, that App is getting some decent ratings and reviews: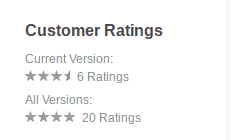 On the app store itself, there are mainly good reviews, aside from one, who said they've been waiting for 12 days for payment after being told it would take 24-48 hours…  aside from that though, it's all positive.
Have you had any experience with job spotter app?  Positive Or Negative, I'd love to know… leave a comment below!
Using Job Spotter App:
Downloading and using Job Spotter App was much more straight forward than I thought.
You need to open the app to both take photos and upload images.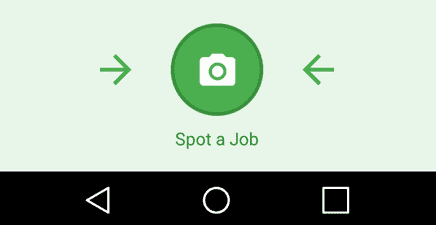 I actually learnt something new today… how to take a screenshot with an iphone!  Yep, after years of having an iphone, I never realised how to take a screenshot…. Until today.
So, when you download the app, the first thing you need to do is simply add your email address and create a username.
You're told that you can earn up to $1.00 per upload, but after looking around a bit online and some of the examples on the app, I'd say that it's likely going to be under a dollar, for the most part.
Generally, I think you will expect on average to make around $0.50 per upload.
You must make sure that when you upload the help sign is clearly visible – as they show in the tip below.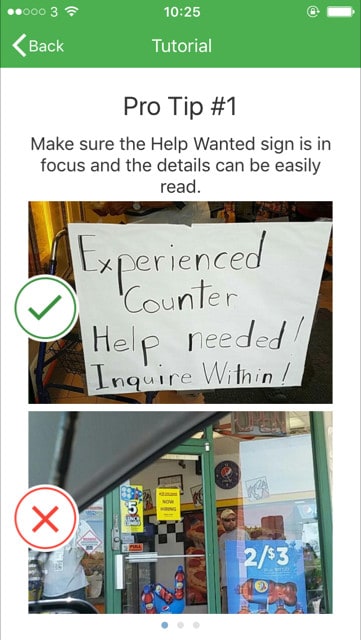 It's also equally important to take a good, clear picture of the store front.   Also, ensure that there are no people in your picture, or it will be rejected.
Earning Points With Job Spotter App:
The points that you earn are going to vary quite considerably depending on a number of factors.
Very large businesses with many chain stores, may only pay you 5 points.
Whereas, a local cafe, or independent restaurant may pay you over 100 points – quite a difference there!!
As you can see from the image above, seeking out small, independent businesses is likely going to be more profitable for you.
Points seem to range somewhere between 5-150 points per job submission… But what I couldn't see via the app itself, was how much the points were actually worth.
After looking around a little online, I understand that 50 points should roughly equate to $0.50.
Things To Take Into Account:
One problem you may face is duplication, if you live in a small town, it would only take a couple of people with the App before you start getting duplicates.
All jobs must also allow either for applications via email or in person.
Photos must be of the company/business itself and not a flyer or card etc.
You must ensure all your photos are in focus & clear.
You must ensure the business name is clear.
Job Spotter App Review – Is Job Spotter Worth it?
I did read another article, (here) that stated one individual made £5,000 in a year from using the Jobs Spotter App, (in the UK, so around over $6,500 in the US) and that other top users have made over £1,000.
If that is accurate, then clearly for a minority, using the App is worth their time!  While this isn't going to be the average result for most people, it gives you an idea what is possible.
If you spend a lot of time walking around a large city with a large variety of stores, then I imagine it's going to be worth the effort having the app handy!
In my own case, even if I spent considerable time looking around, I may only find 30 signs, (a rough guess here) and seeing as around $0.50 seems an average amount you may make per submission – that's still only going to be $15.00.
Plus, it's unlikely to be a thing you find that often, as those jobs may be up for the next month.
Again, depending on your location, the results could be significantly different for you.
Ultimately, if you're in an area where there are plenty of jobs posted on a regular basis, any small amount you're going to make can add up to something quite substantial.
I like this App – it's simple and quick to use and the instructions are clear and easy to understand.
Considering it doesn't take much effort at all to do and it's free to download – what's the harm in giving it a go?  
---
Looking To Make More Online?
I initially came looking online to make a little extra money on the side to boost our family income, until I realised that thousands of people are making far more than pocket money online.
If you want to start making something a bit more substantial, there are various routes you can take to make it happen  – get started here!
Have you checked out the Job Spotter App yet?  What do you think?  Let me know in the comments!
All The Best…