If you found this post, no doubt you're looking to make an additional income, or wanting to build your own business and are wondering whether My Daily Choice could be your route in….
But your worried about whether My Daily Choice is a pyramid scheme, or blatant scam?
Well, this opportunity is known as a multi-level-marketing business, (MLM) and these types of businesses are often assumed to be pyramid schemes by many.
In fact, there are still many people who believe all MLMs to be pyramid schemes in disguise, (even when they are deemed legal).
That being said, there are some distinct differences between an MLM and a Pyramid scheme and I wrote about those here.
If you're interested in getting involved with multi-level marketing, you will need to have excellent persuasive and networking skills and need to be patient enough to wait for your networks to develop and generate a constant stream of income.
Multi-level-marketing is is a sales strategy in which the companies that promote their products use their existing distributors to further their reach in the market.
The companies mainly use the existing distributors to recruit other distributors into the business too.
This is in exchange for some commission for each new distributor recruited and a percentage of their income as well.
It's the recruitment element that tends to land MLMs into trouble and I will explain this further in a moment.
Today, I'm going to outline for you what Daily Choice is, whether it's a legitimate business and whether it's a good business opportunity.
Do you have any experience with My Daily Choice, or multi-level-marketing (MLM) in general? …  let me know in the comments!
Review In Brief:
Company:  mydailychoice.com
Cost to join: $59 – $599, monthly inventory costs/set-up cost of $20.
Overall Verdict:  It's not something I personally would recommend, but that doesn't mean it's not for you – I will explain why in more detail towards the end of this post.
What Is My Daily Choice About?
My Daily Choice is an example of a MLM opportunity and was founded in 2015, so is still relatively new.
In 2017 it combined with Hempworx, which you can read about here.
The company primarily deals in a range of health and wellness products – and even some products for dogs!
As well as having the My Daily Choice products, they now also offer a range of Hempworx products as well.
The products are meant to be unique because, My Daily choice offer intra-oral sprays, which are meant to be far more easily absorbed into the body, in comparison to other products.
As far as hemp oil goes, there has been a growing number of studies done that show the benefits it has for a vast number of ailments, symptoms and illnesses.
So, the idea behind the business is that, of course, you will sell these products to others and you will also become a fan of the products yourself.
My Daily Choice does not use the conventional advertising techniques to announce its presence in the market.
Instead, it relies on a team of marketers like you to do this task.
In exchange, they will pay their distributors a commission, over and above the sales revenue.
What Are The My Daily Choice Products On Offer?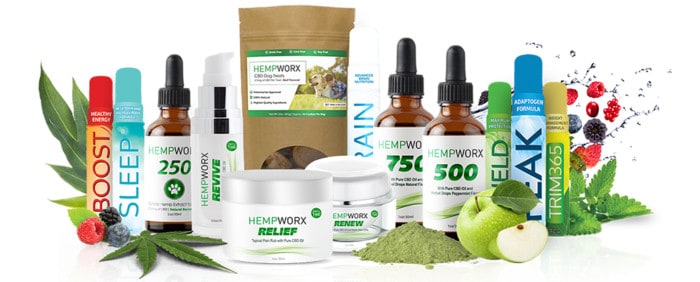 As stated, the company deals in the manufacture of a range of products.
The following are some of the top products the company produces…
Peak Adaptogen:
This product is meant to help you with issues with stress and depression.
It has strictly natural formulations which are geared towards aiding you to cope with stress. These are the Deer Antler Velvet and the Superfruits, respectively.
Generally speaking, your intake of this product guarantees you better health, boosts your immune system, slows down the pace of aging, and greatly boosts your performance.
They claim that you should feel energized each time you take sufficient quantities of the substance.
Shield:
To protect you from fatigue and other lethargy-related disorders, you have this My Daily Choice Peak for your taking
It is basically an alkalinity spray that has sufficient levels of Coral Calcium.
The formulation of the spray is such that it balances the levels of pH, diminishes the risks of chronic ailments, boosts energy levels, furnishes the body with plenty of Vitamin B12, and caffeine.
Trim365:
This is a substance for those who are keen to shed off excess weight. It does have the Garcinia Cambogia as the topmost ingredient in its formulation.
This substance aids in the burning of excess fat and therefore meant to reduce the overall weight of your body.
It also suppresses your appetite to see to it that you do not take in too much food and therefore predispose you to the risks of weight gain.
Due to some potential negative side effects, you are advised to take it in moderation.
Sleep Spray:
This is basically intended to help you drift off to sleep.
It also ensures that you sleep uninterruptedly and therefore enjoy your sleep thoroughly. It does contain the Melatonin and the Valerian Root.
Melatonin supplements have long been thought to help you get to sleep.
These two ingredients in combination, help to regulate the circadian clock, ensure restful sleep, and aid in the maintenance of a healthy sleep cycle.
Brain Spray:
In case you are that kind of a person who suffers from brain-related issues, this is the product to choose.
It is a brain spray that basically aids in the development of the brain and the associated faculties.
It contains the Cognizin and the Sensoril substances as the two active ingredients.
These jointly regulate the mood of the brain and also contribute in improving the cognitive functions and memory.
This is the sort of product that may interest students.
HempWorx750:
With around 750 mg of active cannabidiol, this HempWorx750 confers a range of benefits to your body.
These include the suppression of pain, quelling of inflammations, combating migraines, and revitalizing the psyche.
It is available in three main flavors.
These are the peppermint, natural, and cinnamon.
It is also devoid of any genetically modified substances and is therefore healthy to consume.
HempWorx500:
The HempWorx500 is not so different from its HempWorx750 counterpart. It does contain around 500 mg of active CBD substance.
It is similarly available in the three main flavors, namely natural, cinnamon, and the peppermint. It also contains all the benefits that the 750 counterpart has to offer.
HempWorx Coffee:
If you're a coffee addict, then this could potentially be a product you could enjoy, (and enjoy selling).
It is basically a coffee beverage, but it does have 150 mg of the hemp-derived cannabidiol in each box.
This translates to around 5 mg per cup. It is of the organic medium roasted Arabic type.
It is also suited for the strict vegetarians, contains no gluten, and does not have any genetically modified ingredients.
This product does not contain the tetrahydrocannabinol ingredient, so it won't make you high.
HempWorx Keto Coffee Creamer:
Rather than using milk, you may alternatively use the creamer to whiten your coffee or tea. This is the role that the HempWorx Keto Coffee Creamer.
This substance is mainly handy and relevant for creaming the coffee beverage. It is available in three delicious flavors.
These are the mocha, hazelnut, and the vanilla. The substance has around 75 mg of the hemp-derived CBD for every 5 mg per cup.
It  is also devoid of gluten, lacks any dairy products, has no sugar or cruelty, and is great for the vegetarians.
Again, It won't make you high, none of these products containing hemp will make you high…  Which is while they're legal in areas where marijuana isn't.
HempWorx Relief:
For pain relief, you have this product for your consideration.
It is a tropical pain run that has the emu oil as the major ingredient.
The pain relief generally aids in melting the tension away.
It does so by relaxing and smoothing the muscles. It is great as it is quickly and easily absorbed through the skin in a matter of seconds.
HempWorx Renew:
Looking to stay fresher and younger for longer….  who isn't?
This product is basically an anti-ageing cream.
It is supposed to keep the skin supple and fresh for an extended duration of time.
This is not to mention that it traps the skin moisture and thus prevents the same from desiccating or losing the softness.
It contains plenty of Epigenetic factors and the apple stem cells both of which are perfect for lengthening the longevity of the skin.
HempWorx Revive:
This HempWorx Revive goes beyond merely slowing down the pace of skin aging.
It has been claimed that it can slow down, of even reverse the process of wrinkling, (I guess you take that claim with a pinch of salt).
It's meant to increase the longevity of the cells that constitute the skin. It also combats the damages of the skin by the free radicals and reduces the rise of the visible marks of ageing.
HempWorx Dog Treats:
Yup…  There are even some products for Dogs… and why should our canine friends be left out?
It does have only 2.5 mg of the CBD oil per cookie however and I guess it's pretty difficult to determine how effective these are for your pooch.
However, they are 100% natural, they lack any genetically modified ingredients.
They look like a great treat for dogs though, especially those that are vegetarians. Its lack of the corn, soy, and wheat further make it wholly healthy.
HempWorx250:
Lastly, comes the HempWorx250.
This is a hemp oil that is exclusively formulated for the dogs. It contains around 250 mg of the active CBD oil for each serving. It is also flavoured using bacon and possesses the full spectrum cannabidiol.
These ingredients make the substance completely reliable and effective in conferring medicinal benefits to the dogs.
How Much Does My Daily Choice Cost?
This multilevel marketing scheme has several marketing options for you to choose from.
The actual cost you will incur shall depend on the specific scheme you settle on.
Obviously, the more money you put up front, the more you're committing to the opportunity.
Generally speaking though, expect to part with around $59 to $599 to get started.
How Do You Earn With My Daily Choice?
You have two main ways and means to make money here….
The first is via being a distributor.
To enroll as a distributor, you have to purchase an entry package that costs around $69.95 per month and a further $20 activation fee.
Upon acceptance into the program, you will be issued a website, promotional materials, three sprays, and unhindered access to the members-only area.
Further to these, you will also receive access to all the products. You may opt to purchase more packages.
This step shall open a door for you to receive more business volumes and become entitled to more benefits and higher commissions.
As a distributor, you will purchase the products for 25% less than the actual retail price.
This shall give you a profit margin of around 25% for every item on sale, which isn't bad.
Commissions From Other Distributors:
You may also recruit other distributors into your own multilevel marketing team.
This way, you will earn some commissions for each sale that the distributor you will have recruited shall make in perpetuity.
There is no shying away from the fact that you earn the most money by building a successful team of distributors below you, this is how you become successful within an MLM opportunity.
As with all MLMs, the compensation plan is notoriously confusing and difficult to understand.
If you'd like to take a closer look at that, you can find it here.
Is My Daily Choice A GOOD Business Opportunity?
If you're sales driven and have a genuine passion for these products and would enjoy talking about and promoting these products to others, you could potentially make money here.
Even though, the odds of actually becoming successful are slim and are never as easy as these companies try and make them out to be.
The thing is, My Daily Choice don't need YOU to be successful in order to survive and thrive as a business…
They make a lot of money from simply from getting people to SIGN UP and purchase their sign up packages.
So, they will sell it to you as the dream work-from-home opportunity, because they need your foot in the door…  You are their first initial sale.
Of course, they make more money from you if you do manage to be a success, but their initial goal will be for you to sign up as a distributor, whether this opportunity is right for you or not.
So, What Are Some Red Flags Here?
While My Daily Choice is offering a legitimate earning opportunity, there are some red flags that you should be wary off…
Hyped-up Earning Claims:
Most people who claim to have made a kill on the scheme, usually exaggerate their earnings and the realistic earning potential for you joining the business.
They deliberately distort the facts and figures with the aim of luring new recruits into the scheme.
You should, therefore, be wary of those unrealistic figures as they are merely meant to trap you into joining this business.
For example; they claim that at the highest level, you can make a million pounds per month!!!
I would like to hear legitimately from anyone who simply joined up as a distributor and is making a million a month – they say this is possible, but what do you really think?
In fact, they show in their income disclosure for 2018, that for the most part, 57.32% make a monthly average of around $10, a MONTH.
21.46% make an average of under $30 a month.
20.43% make an avergae of just over $90 a month.
You're talking about a very small percentage making even a part-time income amount, let alone a full-time business income.
You can take a look at their income disclosure below.

Expensive Products?
In all, the products that are manufactured by My Daily Choice are very expensive.
This is often the downside to MLM products in general, as they will tend to be over priced.
Your job is to convince potential customers that these products are worth the price.
Due to the cost, this can make them a difficult sell, unless you can find the right type of people to sell to and this can be one of the biggest challenges.
The products here look to be decent quality and also on-point as far as being "of the moment," (hemp oil products are definitely going to become more and more sought after).
This is one thing that's in their favour, but you need to be approaching people that have money to spend on these types of products.
One way you could attract the right sort of people, would actually be to blog about topics and products related to the products you're selling.
I will talk more about that at the end of this post.
Disproportionate Emphasis on Recruitment:
As is the case with too many multi-level-marketing opportunities, there is a disproportionate emphasis on the recruitment of other distributors rather than selling of actual products.
All too often, products end up just being sold amongst the distributors themselves and there are now laws that have recently come into place to prevent this, (although not all MLMs are adhering to them!).
The MLM landscape is changing, due to a crackdown in the law, trying to prevent these businesses falling into recruitment schemes.
Due to these changes, many MLMs have had to change their overall commission structure and there are interesting times ahead to see how some businesses will cope with the new rules.
Already, we are seeing far more MLMs behind shut down.
Is My Daily Choice A Pyramid Scheme Scam?
This program could only be described as a Pyramid scheme, if the products themselves were simply a smokescreen to hide a recruitment scheme –  and not actually being bought by people outside of the MLM business.
This isn't presently the case, some people do generally feel these products are good quality products and will buy them on their own merit, irrelevant to the scheme or business opportunity.
So, the similarity that My Daily Choice shares with the typical pyramid scheme, is the fact that it lays special emphasis on the recruitment of distributors rather than the actual sales of the products.
My Daily Choice Review Conclusion: 
My Daily Choice is currently considered to be a legitimate MLM business by law and time will tell how this plays out in the long-term.
However, for now, many would still consider it a genuine way of making extra income and if you try out the products and have a genuine like for them, you may find them easier to sell to others.
Just be cautious of the over-hype relating to how much you can earn.
No matter how hyped up an MLM portrays their opportunity, only a tiny percentage of people who join them ever become successful.
Most people simply quit MLM's prior to making any money….  Once they realise it's not as easy to make tonnes of money, as they were promised.
However there are still some incredibly driven and dedicated individuals that cannot make it work either and this will depend on a variety of factors ….
Including how many other people are trying to sell the opportunity locally to them, how well they can sell the opportunity and how successful their recruits are in addition.
Biggest Draw Back For MLM's In General?  
They aren't providing you the opportunity to grow your OWN business….
MLM's like to market themselves as providing you with the opportunity to be your own boss and run your own independent business.
But in reality, all you're doing is buying into their business.
If their business fails, your business fails.
So, all the time and effort you put into growing this business, doesn't make it any more stable for you than being in a regular 9-5 job.
In fact, a 9-5 job would be a lot more stable than an MLM, because at least you get the guarantee of a monthly income coming in…
You get no-such guarantee with an MLM business.
If you don't sell, or if your recruits fail at the MLM business, (as a majority will) you will fail too.
You don't just build a team and watch the money roll in, you will be on the constant hussle to recruit people into the business, because a vast majority of those you recruit will quit.
You will have to hit the lucky jackpot to find recruits that actually manage to be successful and last the distance…
..And long enough to actually bring you in a decent income from their efforts.
That's why I decided to grow my own website and focus more on affiliate marketing.
(Affiliate marketing involves recommending products and services to your readers, in exchange for a commission if they buy anything…. no direct sales involved, nor any need to hold inventory, or have to deal with shipping/customer service).
By having your own website, you can develop and independent business and you do not have to remain loyal to one product or service.
I can recommend any products and services I like and receive commissions for doing so, (if I am signed up to their affiliate program).
I am able to change my mind about what products I promote at any time, depending on what I believe to be the best.
For example; you could completely have a website based on hemp oil based products and you could write a huge number of different articles for that niche and recommend products and services related to it, (for a commission).
You could even leverage multi-level-marketing opportunities as well.
The great thing about having your own website, is that you have complete control over the direction of your business.
So, I largely make money on my site from:
– Affiliate commissions and
– Paid advertising.
I had a site with zero paid Ads for nearly three years, but there are some companies who do pay very well and it can be a brilliant additional income stream… once you have enough visitors to make it worthwhile!
The great thing is, you can have a website based on a vast number of things.
What are you good at?
What are you interetsed in?
What problem can you solve for people?
These are all questions that could help lead you in the right direction.
If you'd like to learn how I make money online from running my own website…. this free training helped me get started.
If you have any questions, let me know below.
All the best,