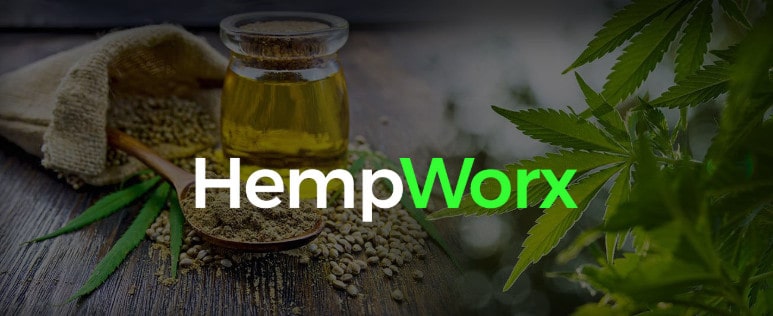 Is Hempworx A Scam Pyramid Scheme Scam…. Or Could You really Make 1 Million Per Month?
Reports of the benefits of CBD oil have been spreading across the globe like wildfire….
The amount of different ailments and illnesses it claims to help seems to be rapidly growing and extensive.
While some people hail it almost like a miracle cure…. other people feel it doesn't have any effect on them.
Still, the amount of people that have claimed it to help them on various levels is impressive.
Also, since CBD oil legal in many places now, there have naturally been an increase in CBD oil related business.
I imagine this is set to grow and grow.
Before I dive in here, I would like to just say that I am not working for Hempworx, I'm not an affiliate for this company and any views I share here are my own.
Hempworx Review In Brief:
Company: Hempworx
Money Making Opportunity:  MLM – Multi Level Marketing.
Cost To Join: $20 fee plus packages ranging between $69-$599
Overall Rating: There are some red flags. Primarily, the way their affiliate pitch film solely focused on buying big for the highest payouts and recruiting a team below – as well as some hyped up earning claims.
Do you have any experience with Hempworx? Please let me know in the comments!
tip If you're unsure about multi-level marketing, you might prefer this
CBD oil is very current right now and if I was going to decide to go into and MLM based business, selling a product like this would be more preferable than many things out there…..
…..Such as selling health and wellness products, (yawn).
You could definitely make money within this MLM if you took the right approach, but don't get sucked into the hype.
What Is Hempworx About?
Hempworx is a multi-level-marketing company that is in the business of selling CBD oil to customers.  I presume if you're researching this company, you know some about CBD oil already.
If you don't, you can read some info about it here.  But essentially, CBD is just one cannabinoid found within Cannabis.
However, it doesn't have the psychoactive impact on the user, as you would get smoking or taking Marijuana, which is caused by levels of THC.
Although there will be low levels of THC within CBD oil, (unless it's completely extracted) it's not enough to get a user high.
In any case, in recent years, the benefits of CBD oil have been widely discussed as being wide and varied.
It's been reported to help ease things from depression and anxiety, sleep problems, pain, epilepsy and even Cancer –  if some reports are to be believed.
Although, you will see plenty of disclaimers when buying CBD, saying it does not claim to be a cure for anything.
They have to say that of course, because there just isn't the scientific evidence to back up all these claims just yet, although a lot of impressive results have been documented by thousands of individuals.
Also, results seem to very much vary from person to person, so it's clearly a difficult one to assess.
If you become part of the Hempworx team, your aim will be to sell these products to others and make a commission from those sales.
As there is a multi level marketing element, you will also be able to make money from bringing other people into the business too – plus various other bonuses and incentives will be on offer.
So, say you invite some friends in to also work in this business and they start making sales, then they will become part of your downline and you can make a commission from their sales as well.
If your friend then recruits someone else, you can also make commissions on their sales and it continues on like that – all the way to ten levels deep.
In a nutshell, that's pretty much how MLM's work, although the exact amount of commission you make from sales and how many levels are involved will vary considerably.
HempWorx Products:
One issue with CBD oil in general, has been regulating these products and their potency, as well as quality.
Hempworx claims to have some of the most potent CBD that's legal right now in the US.
Although, having looked through their website, I don't actually see the evidence to back up the claim that this is the strongest stuff available…
They have some reviews from people and an FAQ section, but I'm not sure where the actual evidence is there.
The closest I can see to evidence – is what they say on in their FAQ below.  But there is no proof and also, they'd have to know exactly how every other CBD oil is created and sourced on the market, to be able to show how they are superior.
They do actually say that every product they produce goes out for third batch testing, to ensure the quality and potency and they do have copies of those documents on the site.
So, that at least goes some way to show that the product is legit and they are serious about ensuring the quality of their products.
Variety Of Products Available:
They also have a variety of different products including:
– Full spectrum hemp oil, in two flavours and two concentrations.
– THC free and full spectrum oil available. (as even low levels of THC can sometimes show up in drug screening).
– Anti aging cream
– Revive cream
– Icy pain rub, to soothe muscles
– Dog treats, in two flavors, (Yep… even pets are getting in on the CBD action! :D).
Ordering Products From Hempworx:
If you want to order from their website directly, they initially ask you who referred you to their site.
If an affiliate has not referred you, then you can either become a "preferred customer," and simply have products shipped directly to you via a regular shipment, or you can become an affiliate yourself for a one time $20 activation fee…
Later I see that to join as an affiliate, I need to purchase a package ranging from $69 to $599…
Although, the level of package I go into, will determine how much I can make too.  So, most people will be swayed to invest more heavily initially.
Also, it appeared I was randomly assigned an affiliate, as I didn't have one to begin with and presume if I'd ordered anything – a commission would have gone to them.
As a preferred customer, you're going to be signing up for a regular shipment.
About Multi-Level-Marketing:
There is a video on their website explaining how the MLM side works, (or network marketing as it's often described too) and there were some key things I noted.
– Large commission payouts.  But also makes me question the costs involved.  Are these products really as superior as they say, or are customers going to be over charged for this.
That being said, they said they were able to keep costs low, this doesn't necessarily mean scrimping on the quality of the product.
– He talked the reality of network marketing and how people find it hard to make money in the business and that's something he wanted to change.
One thing he wanted to do was pay people weekly, as he felt this weekly incentive was enough to motivate people.
– A variety of packages to get started, from a very small affordable package, (less than $70) up to almost $600.  The more expensive the package you buy though, the bigger your jump start bonuses will be.  So, there's always that extra incentive from the very beginning to purchase more.
– Your commission levels run 10 levels deep.  So, you will earn a percentage of what your referral recruits and who their referral recruits and who their referral recruits etc… for 10 levels.
But the amount you earn, depends on what level you are in the business and what level your referrals are recruited into.  So, if all your downline bought in with the most expensive package, you would obviously make the most money.
– There did seem a large emphasis on building a team during this video and not real emphasis on just going out and getting real customers.  There was minimal talk about the products, these seemed secondary.
– He said there was a monthly earning potential of a million dollars a month……….  it's this kind of hype that definitely makes me suspicious.   I'd love to know who is making a million dollars a month with this company, (aside from those who started it perhaps).  In fact, before that, I'd be interested in what percentage of affiliates are making any profit from this.
Considering the extremely high drop out rate and failure rate of affiliates in MLMs, I feel making this kind of statement is not representative of reality.
Take note – while there is no doubt that some affiliates involved in MLMS can make a tonne of cash, the reality is that the vast majority will not.
Most people lose money rather than make it in these businesses and I think too often they're portrayed as a wonderful opportunity to make tonnes of money and create your own business.
But they don't provide any real training as far as recruiting goes, nor openly discuss the difficulties involved within trying to bring someone into an MLM.
Packages For Affiliates…
You can see the selection of package options in the image below:
If you would like to check out the Hempworx compensation plan in depth, you can find it at the following URL: https://www.hempworx.com/htdocs/HempWorxCompPlan.pdf
Hempworx: Multi-Level-Marketing Business, Or Pyramid Scheme?
Many people who are against the MLM structure can be quick to judge all of them as scams.
I do personally have an issue with them myself, although wouldn't often go so far as to label them scams.
I think the problem arises when a company's sole focus in an MLM seems to be on recruiting people into the business and not selling the products as standalone products.
It's then that the actual products really become irrelevant and that affiliates end up just selling these products among themselves to build their downline…
The next recruit does the same and recruits someone else and so on and so forth, which results in what is known as a pyramid scheme.
My view, is that many MLMs tread dangerously close to being pyramid schemes and there have been countless occasions where this has occurred and that they have been eventually closed down.
Nevertheless, I wrote a post a while back about the difference between an MLM and a Pyramid scheme, which you might find useful!
Related article:  The difference between an MLM and Pyramid Scheme.
Making The Most From The Business…  
CBD oil is a great product to start with, because it's so up and coming right now on a global level, there is so much talk about it now.
Therefore, you may think this could be an easy sell.  But that may not be the case.
You need to think about how you're going to pitch this, how are you going to drive traffic to the website they give you, how are you going to find prospective customers that are interested in CBD?
You will be given your own website where you can direct people to make sales – so, creating an online presence would be a good idea.
If you're already a CBD oil user, setting up a YouTube channel talking about CBD oil and promoting products could be a way to go.
That way, this business could really be a sideline anyway in the beginning and there are multiple other ways you could make money from promoting CBD online.
I suggest you start your own blog in addition to this website they give you though, because this website won't rank naturally in Google and you won't be found organically.
If you can write relevant articles about CBD on a personal blog and learn how to rank those highly in Google, you can direct traffic to your Hempworx sales site from there.
If this all sounds a bit confusing… stick with  me and I will explain in more detail, at the end of this post!
How Hempworx Differs From Traditional MLMS:
Something that was always problematic with traditional MLMs was that you had to approach your friends and family, or social circle and try and create a business from people around you.
This could lead to people alienating their friends and family, not least because MLM businesses have such a bad reputation and many people just presume they are all pyramid schemes.
But now that many MLMs are going more online, there are other ways that you can now reach people into your business.
By targeting people that are already interested in joining MLMs online, or interested in the products you have on offer, you suddenly have an extended reach beyond anything that was possible before.
This really gives you much more potential not only to sell products, but to grow your business.
It's a big step forward that many MLMs, such as Hempworx, now give you a website so that you can reach people that are hundreds or thousands of miles away and still makes sales without holding tonnes of inventory.
Unfortunately, if people don't have much knowledge online going into these businesses, then the may just go down the traditional route of hassling their friends and family and will have a higher failure rate as a result.
Alternatively, another common tactic now, is to relentlessly spam people on social media, or make outrageous claims on YouTube about how you much money you will make if you sign up with their MLM business.
In the end, it's often the affiliates that bring these companies down in the end, because companies like this can attract money hungry individuals whose only aim is to make as much money as possible.
They don't have an interest in the products and they're not interested in selling them either, they're only interested in recruiting people below them and bringing people into the business.
When your sales pitch is so blatantly focussed on earning potential and fancy incentives to draw people in, it's obvious that will happen…
…and sometimes that can be the creators intention all along anyway, as the more people these affiliates bring in, (no matter how they do it) the more money the creators are raking in too.
Conclusion: Is Hempworx A Pyramid Scheme Scam?
Hempworx needs to be careful to protect their reputation if they want to continue in the long term.
Due to the fact that they pay out high commissions and make wild claims about how much people can earn coming into it.
Money hungry affiliates will say anything to get people in, rather than legitimately wanting to sell products that they're passionate about.
This will always happen to some extent in the affiliate industry and the MLM industry.
But the higher the potential reward, (or suggested reward at least) for recruiting, the more this will happen.
This is why it's such a big problem with MLMs specifically, because individuals aren't JUST rewarded for the sales they make, (which would encourage actual sale of actual products) but rewarded for recruiting people on a grand scale.
When the reward for recruiting so high, it is often inevitable that these businesses will collapse into recruitment schemes.
The more legitimate MLMs I come across do not focus on recruitment and they are also careful to not over compensate for recruitment.  The most legit MLMs will also not over hype earning potential.
Hempworx seem to have reasonable quality products that are not crazily overpriced in relation to other CBD products out there, (as you may expect from MLMs normally).
However, so many affiliates seem to have free rein to bring people in with over hyped earning claims and questionable sales tactics and the creators also seem to have encouraged this outcome by the look of their sales pitch.
Like I said, the bigger the suggested reward for recruiting others into the business – the more unscrupulous affiliates will be involved in recruiting above all else.
It may not be the creators original intention, but if their affiliates end up getting a majority of their income from recruiting and not from the sale of products, then they will be on treacherous ground.
Many MLMs have had to add certain conditions into their compensation plan to avoid being shut down and forced to show that a majority of their of sales are made independently of affiliates and are not just sales made between affiliates themselves.
This is one way they can ensure that their business cannot be accused of being a pyramid scheme.
Building A Business Online, Long-Term!  (Important!) 🙂
As I touched on before, one way to help generate sales is to build an online presence by having your own blog/website.
In addition to a YouTube channel, (if you're OK with being on camera!).
If you have a website within a certain niche, (such as the CBD oil niche, for example) you can write useful content that can actually help & inform people and over time generate an income as well through various means.
Building a website is like building your own little piece of property online.
Over time, that property will be of value and a value that grows over time… as long as you nurture it!  🙂
One way of generating an income from your site, would be to be part of an MLM selling products that you actually recommend and believe in and linking interested people to your MLM sales page from your site.
One problem with some MLMs is that being part of them involves putting all your eggs in one basket and solely relying on them for your income.
If they collapse, so does your entire business.
But now days, with MLMs going online, you don't have to do rely on them completely, because there are various ways you can earn from whatever niche you're in.
Another way is to promote a variety of products through affiliate marketing.
There are many affiliate programs that you can join selling CBD oil products.
Whenever someone purchases a product through your link, you make a sale.
If you're legitimately interested in these products and can provide people valuable advice about them, then you can build up a fan base of people who are actually interested in what you have to say and want to buy from you.
You can also earn via other means such as paid sponsored posts, or paid advertising, (once you're bringing in enough traffic).
That's the big one though: generating traffic!
One way I generate traffic is completely free – I get thousands of page-views every month directly from the search engines, at zero cost.
How I do it is simply by using some SEO techniques and consistently writing quality content that can help people.  Content that people will already be searching for.
I have a couple of different active websites right now and I generate an income from them at the time of writing, is largely from affiliate marketing.
If you want to learn how it's all done, this training helped me.
Do you have any experience with Hempworx?  Or other MLMs?
I'd love to hear from you.  Leave me a comment below!
All the best,