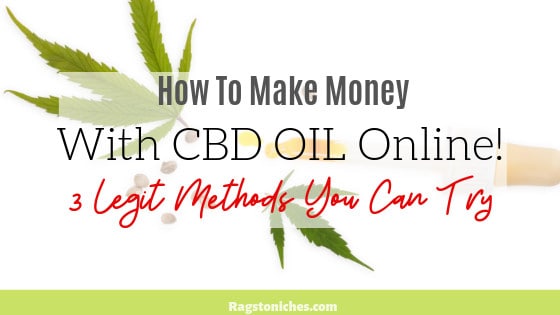 Can you make money with CBD oil online? I wanted to check out this opportunity!
One way to get ahead when it comes to making money online, is to jump on the boat early when it comes to new opportunities that arise.
CBD oil has been growing in popularity in recent years and so too, has the number of ways that you could potentially earn money from selling it in one way or another.
While there are thousands of people doing this online right now, this is still something that you can take advantage of.
This is still something that is going to grow and evolve over time, if you're interested in CBD oil, don't hang around too long thinking about it…
Why Is CBD Oil Growing In Popularlity?
The health benefits of CBD oil, appear to be vast and wide. With some people likely going over the top with some unsubstantiated claims.
However, there are many claims that ARE backed up by scientific research too. While the effects may well vary from person to person…
Some of the things CBD oil could potentially help with are:
Epilepsy,
Reducing inflammation,
Skin related disorders,
Hormonal problems,
Depression/Anxiety,
Pain relief,
The negative effects of Cancer treatment – such as vomiting and nausea.
Hormonal imbalances……… And much more!
With such a growing list of potential ailments that CBD oil can help with, it's no wonder that it's had such a sharp rise in popularity.
Has CBD Oil Helped you? Let me know in the comments!
So, what are some ways that you could legitimately make money with CBD oil?
I'm going to suggest a few ways you could potentially make money with CBD oil, but my top suggestion is the first one on the list.
This would be selling CBD oil as an affiliate, while running your own CBD oil niche related blog or niche website.
This is because, affiliate marketing is a fairly hands off method and that's because, it won't require you to hold and store any CBD oil products yourself and long term can provide a certain amount of passive income.
Some other bonus benefits to affiliate marketing are….
It's incredibly cheap to get started,
You don't have to deal with customer service,
You can create your business from anywhere in the world. It doesn't matter, as long as you have an internet connection.
Consequently, it's a good opportunity for people who don't have much in the way of start up funds and want something they can operate from anywhere in the long-term.
1/ Affiliate Marketing, In The CBD Oil Niche:
With this method, I would recommend building a niche blog or website in the CBD oil niche.
Here, you would write articles relating to CBD oil and drive traffic to these posts, where you would link out to CBD products that you recommend and make a commission on the sales you make.
(One moment and I will explain this in a bit more depth!).
Some different types of articles/posts you'd be writing may include:
Review posts, (reviews of different products available),
Personal story posts, (where people share their experience with CBD),
List posts – e.g. top 10 ways CBD oil can help your mental health,
Informational posts – various info you can provide to help people with CBD.
When you join an affiliate program, you will be able to add links to your posts to particular products and these links are tracked by the program.
Therefore, if someone clicks through from your website to a product that you recommend, you can earn a commission when a sale is made.
You can also build an email list of people that are interested in CBD oil, so that you can market to them in future.
So, one way to do this effectively, would be to give away something for free.
For example; you could create a simple PDF or an ebook, explaining the benefits of CBD oil and linking out to helpful resources.
You could then give this item away free, to anyone who joins your email list.
You can even include additional affiliate links in your ebook and ebook, which would higher your chances of conversions.
If you're feeling overwhelmed about all this and aren't sure how you'd create your own CBD oil website – don't panic – it's easier than you think…
You can find out how to build your own affiliate website here.
Once you've gotten started started writing content on your website, you'll want to be generating traffic.
While paying for traffic is an option down the line, it's not something I'd recommend for complete beginners.
Find out some FREE ways to generate traffic here.
The other great thing about using affiliate marketing, is you can join as many programs as you like – you aren't restricted.
You also aren't restricted to just sticking to affiliate marketing. You could combine this with selling your own products and paid advertising.
Potential CBD Oil Affiliate Programs:
One method of finding affiliate programs, is to join some affiliate networks where there are many programs under one roof.
Some examples of affiliate networks I use are:
Maxbounty,
Rakuten Linkshare,
CJ affiliate.
You can also find a variety of products on Amazon, so joining the Amazon associates program, could be a good option also.
There are MANY CBD oil affiliate programs on the web – but here are just a few to get you started:
Charlottes Web:
Various CBD oil products,
15% commission,
Evidence to back up their products, coming from user experience and some impressive results.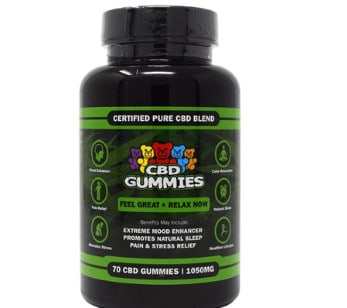 Hemp Bomb:
Some interesting products – including edibles!
10-20% commission rates,
Some great customer service experiences shared & user reviews,
They pay weekly!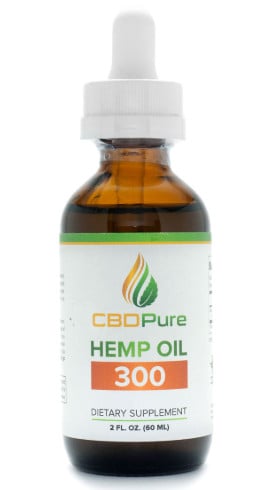 CBD Pure:
High 40% commission rates,
A variety of products again – including Pet products available,
90 day guarantee on purchases,
Some other posts that may help you get started with affiliate marketing:
2/ Stat An Ecommerce Store:
You can set up your own online store super easily these days on platforms like Shopify.
Shopify makes creating your own store really easy and they also have tonnes of training videos and resources that will make it even easier to get started.
It's not expensive either, as Shopify packages tend to go from around $30 per month – and that included listing unlimited products!
You can either source and store your own CBD related products that you ship yourself, or you could link up with a dropshipping company.
With Dropshipping, it's similar in some ways to affiliate marketing.
Your customer will order the product via your website – but you will then make an order with the dropshipping company, who will send your customer their product.
You will be able to purchase the product with the dropshipping company at a lower cost that you sell the product for, thereby making a profit per product.
However, you will still have to deal with your own customer service.
Also, the difficulty with Ecommerce stores like this, is that they can be difficult to rank in Google and thereby make any free traffic, difficult.
There are still ways you can generate free traffic via social media – but many people will resort to paid advertising.
One of the most popular methods for generating sales will be via Facebook Ads – this way, you can carefully target people that are already going to be interested in your products.
Now, Facebook did have an outright BAN on CBD oil products being advertised but have now apparently lifted this ban and do allow certain types of advertising.
Due to the difficulties that could potentially arise with paid advertising, I would recommend you do try and use some free methods to drive traffic.
You could add a blog to your Ecommerce store, where you'd be able to write related articles to CBD and aim to rank those posts in Google for relevant search results – and to share via social media.
When it comes to dropshipping – I love the Wholesale Ted YouTube channel!
You will get some awesome videos on there…. Like the one below!
If you're interested in dropshipping at all, I highly recommend you check it out.
3/ Join A Multi-Level-Marketing Business….. (but should you?).
I'm including this option because I know it's going to be one that undoubtedly does get plenty of interest from people.
However, this is often for all the wrong reasons.
With an MLM, you will earn a certain amount for the products that you are selling and you will also earn money for recruiting people into the business and building a downline.
You will also earn a percentage of the sales from the people that you recruit.
Many people are lured into MLMS, because they are often marketed as the answer to financial freedom.
While not all MLM's deploy these marketing tactics, it can be common to see the claim that you can reach six figure incomes and enjoy a dream lifestyle, with minimum work.
The reality is generally very different. With less than 1% in most cases making a significant income and the large majority failing.
OK, so a majority of people will fail in most online businesses…. BUT with MLMs it seems even harder to stick it out long term.
One reason being the relentless need to recruit people into your business, (as most will fail) and the general hustle required to sell your products in any case.
Also, with an MLM, you will usually have to pay to join and buy a certain amount of inventory.
You will also usually have to commit to ongoing purchases.
SOME people do make multi-level-marketing work for them and that's why I didn't want to exclude this option altogether.
However, I would be really wary of companies that make elaborate claims about your income potential.
Most legitimate MLM companies will be upfront about the fact that you're most likely going to be bringing in a part-time, additional income.
To have the best chance of doing well, you're going to want to be connected to people that have an interest in these products and a background in online marketing is going to be a huge advantage to you.
Another advantage would be if you're a really outgoing and social person, who loves meeting people and who is generally passionate about the MLM you're connected to and the products they stock.
If you're passionate about the products you're selling and can communicate this to others, I believe this to be a major advantage.
Generally though, you will find a lot of negative feedback about some of the MLM CBD oil companies – (unless you're an active promoter of course!).
Probably one of the most well-known CBD oil MLM programs is Hempworx.
I wrote an article about Hempworx quite a while back, when they were still really new – you can read that here.
Tips when embarking on your new CBD oil business:
Know the law – CBD oil availability and legality depends on your location. Right now in the US, for example, it can vary state to state. Be aware of the law in your own Country and region, before you go ahead and start your business.
Make sure the quality is right – don't choose a CBD oil just because it's the cheapest and you're after a good profit margin. Ideally, you will be a user yourself and therefore, be able to promote and recommend products because you have already reviewed and experienced them for yourself.
Check out a variety of affiliate programs – I mentioned some affiliate programs above that you may want to try. You can find more by simply doing a google search – "CBD oil + Affiliate Program," and see what comes. There is plenty of choice, select a program that both promotes a high quality product AND has a decent commission payout structure.
Are You Going To Make Money Selling CBD Oil?
Whether you're planning on selling CBD oil directly, as an affiliate, via dropshipping, or as part of an MLM – there is money to be made with CBD!
However, if you're completely brand new to all of this stuff, then you may be feeling somewhat overwhelmed by some of the things I've talked about in this post.
But just because you may not have experience in these areas YET, it doesn't mean that you can't learn! In fact, I promise you that you can.
I started learning myself here back in 2015 – and it's where you can get started learning about all aspects of affiliate marketing AND online business in general.
You can find my full review here.
Do you have any other ideas – regarding making money with CBD? Let me know in the comments!
All the best,
Pin Me For Later!