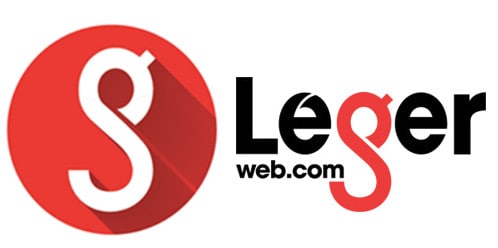 Legerweb Review: Legit Or Lousy Survey Platform?
Hey folks, today I'm taking a look at Legerweb. 
Before I start, you should know that Legerweb is currently only open to those residing the the US and Canada.
Legerweb review in brief:
Website: www.legerweb.com
Money Making Opportunity: Pocket money.
Cost: Free to join.
Verdict: Legit
Tip: Fed up of making peanuts? Learn some new skills here!
What Is Legerweb Surveys & How Does It Work?
Paid survey sites provide a popular opportunity to many to make a little bit of extra pocket money – and that is exactly what Legerweb have to offer.
Although, unfortunately, people often underestimate the effort that goes into surveys.
They're not a quick fix that can make you a lot of money – but rather, usually a pretty slow and frustrating way to make a very small amount of money.
The thing is, some survey sites are simply better and more enjoyable than others and the content of the surveys can really vary as well.
Some are incredibly dull and repetitive – whereas others can be more interesting.
I completed a survey the other day that was based on an up and coming film and was all about giving your impression of what that film would be like and your opinion of the film trailer  – and it was quite fun.
In this case for me, it didn't feel like an effort, but was something enjoyable to pass a bit of time.
Legerweb came about in 2004, so it's been around a long time now and they have a decent reputation.
They pay you a small amount to complete surveys online and they also have a referral program – which means you can also earn a small amount if you invite others to sign up.
When you complete surveys, you earn "survey dollars," survey sites often have their own points system, or form of currency.
These points can then usually be exchanged for real money, or giftcards.
Although, in the case of Legerweb it's a bit different – as they pay in cash, (check or prepaid visa)… but they also pay in airmiles!
They also have some prize draws for some decent prizes – such as; $1000, 100 airmiles and airpad and $100.
One drawback here is, that they also only pay out if you reach $20.
This is very high now, in comparison to many websites. 
Many survey sites have bought this threshold down and some sites pay out as low as $1 and it's more usual to pay out from $5 now.
You can also download the Legerweb app where you can be notified of incoming surveys.
This can be a better way to do surveys, as it means you can complete them when you have nothing better to do anyway – such as travelling to work on the train or something.
Plus, the surveys have been optimised to work well on mobile devices, which makes the surveys quick to complete on your phone.

What's Good About Legerweb?
Surveys are relatively short.  Typically under 10 minutes and you should be paid around $1 for each one.  As many survey sites have surveys for much longer and paying less, this isn't too bad.
Some people report having surveys pay up to $3….  I've only ever completed surveys up to $2, so this is good if you can get them.
$1 for each referral you bring in, that completes on survey.  If you have a decent way of bringing in referrals, this could add up – otherwsie, you won't make very much.
An App you can download, that could help you remember to complete surveys.
Some decent prize draws on offer, including the chance to win an ipd+1000 airmiles.
What's Bad About Legerweb?
Limited rewards.
High $20 cashout threshold.
Limited amount of surveys available.
Only available US/Canada.
No PayPal payments.
You may have to wait up to a couple of weeks to get paid.
If you don't complete 3 surveys within a 12 month period, you will lose any survey dollars that you've aquired until then.
Legerweb review conclusion – Is Legerweb Legit?
This is a legitimate survey site platform, with largely positive feedback online, (so many survey sites have a large volume of complaints so they're doing well).
While they only offer paid surveys here – it seems the ones they do offer are not too long and at least pay around $1.
The major downside here is that they're only available in the US and Canada and also that their payout theshold remains high.
That being said, because the surveys are not too long and pay reasonably well, many people have reported not needing to wait long before they reach that threshold.
People have also reported finding the App useful, as it means they can complete surveys on-the-go and that the app makes completing the surveys quite simple.
If you're interested in making a little extra money online, you may want to check out Legerweb and see how many surveys you're offered.
Some people have complained that they are not regular enough, while others still think it's worthwhile for them.
Beyond Survey Sites – Making Money Online.
If you're really just looking for a way to supplement your income, or even replace your full time income online one day – there are ways in which you can do it.
The problem is, all those ways take a lot of work and most people are not really prepared to put the amount of effort in that's required.
This is why survey sites and similar are so popular – because people want a way to make money, with the least amount of effort possible.
In the end though, survey sites often DO become more effort than most people can be bothered with.
That's because, the reward for your time is so low and you can spend more time getting disqualified from surveys than actually completing them.
Some sites are certainly better than others, but ultimately – they're a pocket change opportunity.
If you'd like to learn how you could build an online business from scratch and start building up an income that can grow and develop over time, check out this place.
Have you had experience with LegerWeb surveys online?  Leave me a comment below!
All the best,

Other posts that may interest you…