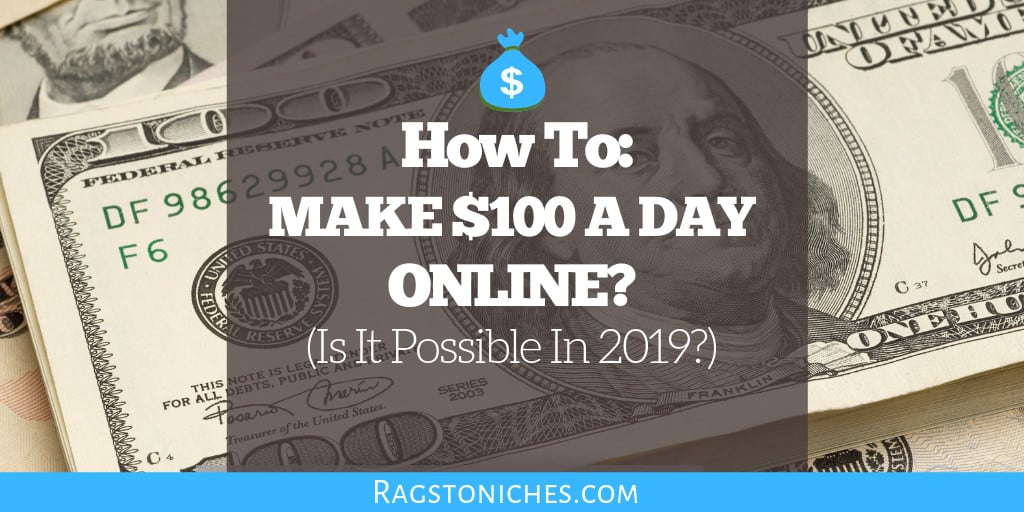 Hey everyone, I've recently started exploring Quora- a question/answer site where individuals post questions about anything, looking for an answer.
There was one query that popped up and caught my eye….
"How can you make $100 a day online?"
Actually, the exact question asked…"How do I make $100 in 5 hours online!?!!   🙂
There are lots of these types of questions posted regularly on Quora.
Anyway, 5 hours seemed a little too specific, so I thought I'd look into answering the $100 a day question instead.
So, lets explore some legit ways to make $100 a day online.
Once you have reached any money goal target, it really is just a case of scaling up what you're doing already and work from there.
Unlike working in a "real job," having your own business online doesn't have an income ceiling – which is one major reason it appealed to me.
You can keep building and keep growing over time.
Want To Make More Online? This Training Led To My First $100 Day And Beyond!
1. Affiliate Marketing – A Great Gateway For Beginners.
I had to add this to the top of my list, considering it's one of the main ways that I make money online.
Affiliate marketing involves being a middle-man between a product or service, and consumer.
You suggest products or services to people within content that you write, (such as reviews).
If your reader purchases a product or service, after clicking your affiliate link, you receive a commission.
The best thing about affiliate marketing, is you don't have to deal with direct sales, holding inventory, customer service, shipping, or returns!
Commissions can range anywhere from 1% to 100% – with many laying somewhere between 5-75%.
To get started with affiliate marketing, you will need your own blog or website, but setting one up is extremely easy these days.
There is no "easy route," into making money online, but affiliate marketing is one of the most accessible and user-friendly options for beginners.
It's also one with the lowest start up costs, (which is why it first appealed to me!). 
You don't have to invest a lot upfront, so it's an extremely low-risk venture to explore.
However, it can be incredibly lucrative for people who do stick with it – the key is, to not give up.
Useful Affiliate Marketing Posts:
But….You Need To Choose A Niche!
Many blogs or websites will be targeting a specific area of interest, (a niche).
For example, if you had a blog about personal finance, the products you'd be promoting would be within that industry.
If you had a personal development blog, again – the products you'd be promoting would be relevant to your blog.
You wouldn't be promoting insurance, for example, on a recipe/food blog.
Niches can be found in any area of interest – from pets, sports, fashion, food, health and fitness, personal development and many more.
That being said, there are what people describe as "evergreen niches, " that consistently make money and although they are far more competitive, the reason for that is they're profitable
The evergreen niches tend to be in the areas of….
Health & Fitness,
Food related, (recipes etc)
Making money/saving money/personal finance,
Personal development,
Blogs based on special interests or passions, (such as pets).
Fashion/Beauty related,
Lifestyle blogs, (including Travel).
Obviously this is not an exhaustive list, there are various sub-niches and so on, but essentially these are some of the niches that consistently make money.
Related post:  How to choose a niche blog topic.
Affiliate programs are free to sign up to – normally, companies will expect you to have some content on your blog before they will accept you, (however – this is not always the case).
For example, you can be accepted straight away on clickbank and start promoting anything you like right away, but having a website is certainly advisable long term.
Another very popular affiliate program is the Amazon affiliate program – and this is also pretty easy to get accepted on to.
While making $100 a day is completely possible with affiliate marketing, (and considerably more besides) it's not something you will achieve without a lot of work and a lot of time.
To have the greatest chance of success, being part of a community, forum, or social media group can really help.
This is where you can learn the best practices and get support from other people in the same boat.
Many people will start seeing their first sales online, within the first few months of getting started and then gradually grow from there.
2. Kindle Publishing – Make Money With Kindle Publishing.
Kindle publishing is all about publishing your own books on kindle via amazon – it costs very little to get started.
While it's harder these days to get started with online publishing, some people still see great success with it and you don't even need to do the writing yourself.
You can outsource things like editing, illustrations, formatting and even the writing from sources like upwork or, (if you're careful, quality is variable) fiverr.
Personally, I've only used fiverr in this respect for book cover design and have had great results from that.
What many people don't realise, is that so many individuals are making an absolute fortune on the amazon kindle platform.
What sets people apart success wise, can be a combination of things.
But one way to increase your chance of success, is by looking in an area that can generate you plenty of sales, while still having a smaller amount of competition.
Another way is by going into an area that could well have tonnes of competition, (hey, this can also be a good thing – as it means tonnes of people want these books!)
But, focus heavily on promotion – such as via social media and also build a list by capturing peoples emails from the people who are buying your book.
One way of capturing emails, would be to give them a freebie offer that they can't refuse – such as a free ebook.
You link them to a squeeze page where you can get their email address and you now have them on your list.
That way, every time you have a new book out, you can notify a list of already interested people – as your list grows, so will your following and your profit.
One thing that will be an important choice to consider, is your niche.
For example, I use a tool I have called kindle spy to check out how authors are doing in certain niches.
There are several people on amazon doing very well by focusing on one extremely narrow niche…
for example, Minecraft related kids books!  See the image below.
As you can see above, this writer that has focused completely on Minecraft, has made nearly $25,000 dollars in the last 30 days!!!
Now, you're looking for $100 a day… this guy has made OVER $800 per day in the last 30 days.
The author has identified an extremely popular area, realised there was a space in the market for these books – and gone to town with it.
Actually, (unsurprisingly) there are a whole bunch of people doing these Minecraft books now, so it will probably become over saturated.
But clearly, people are still making money from it.
And these results are not all that unusual.  In fact, while exploring romance, I saw a few people who had made over $200,000 in the last 30 days.
And if you're not a writer, plenty of these people who are hugely successful are not writers either.
Many people outsource the writing and this has helped them scale up their kindle business quickly.
You don't even have to stick to one niche…
I have known of many individuals choosing different pen names and author profiles, so they could publish within a variety of niches.
I personally went through this course – when I wanted to learn about self-publishing.
The course I link to above shows you step-by-step how you can make money from selling E-books online – and is really good value. 
3. You Tubing – A Long Haul Method!
This is a slow route, because you are going to have to be making tonnes and tonnes of videos.
Some you tubers will suggest making a video every day, (some will make several a day!).
In the beginning, you're going to want to be putting at least a few a week out there.
It takes time to grow your audience but you can earn money from YouTube in various ways – not just from earning from google adsense,
You can also direct traffic from you tube direct to affiliate offers or perhaps to reviews that you could have created on a blog.
While you may see you tube as quite competitive, the competition is actually vastly lower than it is amongst blogs and websites.
Many more people just do not feel comfortable talking to a camera or even having their voice recorded.
So, if you are ok with this – you should give it a go anyway!
Out of all the YouTube videos out there, only a fraction are even monetized!  
Imagine that!!  What massive lack of income some of these you tubers are missing out on.
The bad news is – you'd need somewhere around 50 thousand views in a day to make $100 a day, (at the time of writing).
This will only be possible if you can consistently make great videos that people want to share…
By great I don't mean technically great either, but videos that people want to watch and not only that, videos people can't help but share!
Sometimes a simple video can just take off, you never know when a video you make could go viral.
Plenty of people certainly do make money on YouTube – anything from a small amount of pocket money each month, to millions of dollars a year and everything in between.
4. Fiverr – Set Up Your Gig!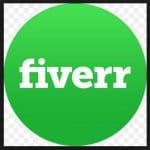 Fiverr is not just a $5 platform anymore, you can provide gig extras once you're established for a short while and these can really build up.
You're constrained as a newbie in the beginning by what you can offer.
If you're talking about a straight gig you get $4, that means 25 gigs a day.
This does sound like a lot, but it really depends on what your gig is.
Don't forget, you can also get gig extras and the amount you can charge for these extras changes quite frequently.
While fiverr want to stay somewhat faithful to the original idea – more money spent means more money for them.
So, they have opened up this platform for sellers to really expand.
Another way to make your money with very minimal effort, is to make a product that you can send out again and again…
For example, a pre-recorded video, an ebook, a course, a cheat sheet, a report of some kind.
This way you won't be getting into a situation where you're just exchanging your time for money.
You can't (yet) send out your products on autopilot, so at the moment you will have to actually send it, (albeit electronically!).
It's not much effort, but it's still not entirely passive.
You'll also have to deal with customer service to some extent, although you could outsource someone else from upwork to do all the behind the scenes fiverr work for you.
Obviously you'd need to be earning enough at that point to warrant spending the extra money hiring somebody though.
Whatever way you choose, Fiverr is a really good way to get started making money online.
You can check out some Fiverr gigs here.
5. Freelancing – Many People Don't See The Potential!
If you don't yet fancy going all out on the Amazon kindle platform, why not get your feet wet in online publishing…. By Freelancing?
Or if writing isn't your thing, maybe you could be helpful in other ways – such as, virtual assistant work, graphic design or illustration.
Many people dismiss freelancing, but some people are making six-figures from their freelancing gigs!
Don't underestimate the income potential there. 
While there is competition, there is also plenty of demand and a need for quality Freelancers.
You could potentially start somewhere like Upwork first – while you may have to go for some low paid gigs starting out, it is one of the easiest platforms to get started on.
Once you build up your portfolio, you can start charging more.
If you already have a portfolio of work, or a blog, you could start contacting bloggers and website owners in your niche.
There are also many sites that will actually pay for contributions and guest posts – find a giant list here.
To learn more about Freelancing, check out Gina Horkey's post here.
If you'd like a freebie – grab this free list of 200+ niches & sub-niches.
6. Etsy – Get Crafty!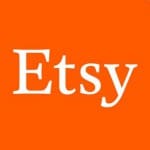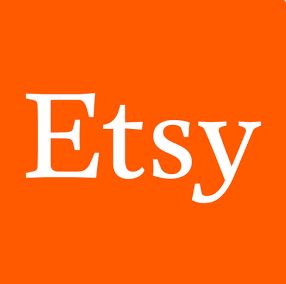 Etsy focuses on homemade stuff – literally anything that homemade is good to put on Etsy.
They also allow for certain vintage items, (must be at least 20 years old) to be sold on the platform, that are not homemade – plus crafting items that are not homemade also.
There are many naughty sellers who are also selling things that clearly do not follow the etsy guidelines, but are bought in bulk and sold as "homemade."
However, Etsy are trying to crack down on this problem.
So, if you have an eye for seeking out vintage goods that you could sell as a profit, or you have a knack for creating things yourself – this could be a good option for you.
The downside is, you will have to deal with all the sending/packaging and customer service aspect, which could become very time consuming.
There is someone I know, that's also part of an online community where I'm a member – and he has made over $10,000 by starting off with a product on Etsy.
Without any previous experience in the area at all, he created a beard oil with his girlfriend.
After doing pretty well on Etsy with this item, he was actually contacted by Urban Outfitters – who went on to stock his product.
So, it's quite exciting the potential that Etsy can have – you never know what big brand name may just be watching behind the scenes.
You can also do well, being an affiliate for Etsy.
It's important to remember, that making money online can take just as long and require just as much effort as building a business in the real world.
Many "make money online" programs are not honest about that fact!
However, the great thing is – once you're making money, you will have your own business that you can conduct anywhere in the world, (as long as you have an internet connection!).
How Do You Make $100 A Day Online – Concluding Thoughts!
Here I've just outlined a few ways that you can make money online that are legitimate and possible for anyone to get into.
Making $100 a day online is possible for most people out there…
And yet only a small percentage of people who ever have that idea in their mind, make it a reality.
Largely, that's due to them not taking action, not persevering when things get difficult, or just giving up too soon!
So many people quit when they reach a fork in the road, or a little stumbling block.
Although, many people also go into this with the wrong mindset.
Because, many are led to believe that making money online is easy, so they go into it with false expectations.
When you see people showing off income reports of people making $50,000++ a month…
It can actually give people the WRONG idea.
People think that if they can make that money, surely THEY can make a fraction of it in no time?!!
Then they get fed up if they're not making money within a few months.
But the thing is, some people lie about their income reports too!
Many of those that are truthful, may have taken years of hard work to get where they are – it didn't just happen over night.
Those that make really make crazy money, are in the minority though.
But that doesn't mean that you can't make good money online, or even get to their income level one day.
It just means that, it won't be super easy and quick.
My advice is to focus on one way to make money online at first and persevere with it until you find some level of success.
Once you've done so, you may want to branch out and build other streams of income online too.
When I Had My First $100 Day:
There wasn't suddenly a day where I made exactly $100.
The first time I made over $100 in a day, it was actually an almost $200 sale!
Since then, I have had bigger sales days as well, amounting to, (most recently) over $500 in a day.
That first $100+ sale was from affiliate marketing – and I really had zero understanding of it at all when I started.
Learn all about affiliate marketing… Right here!
What is the most that you have made online…  if any?
You're welcome to let me know in the comments!
If you have any questions at all, don't hesitate to ask.
All the best,
Pin For Later! 🙂