Deciding on which web hosting service to go for, can feel like a confusing and daunting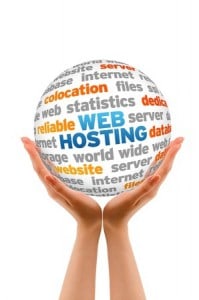 task when you've never done it before…
So, I will make it simple for you to figure out which web hosting is best, by narrowing it down to a few decent options.
When you're first starting out, I doubt you will want to be spending a fortune on web hosting, so the probability is, you'll be looking for something that's good value, right?
It's worth noting too, that it's common for hosting services to also have web building service options, which makes building your site to be very simple and no technological knowledge required.
What Are My Top Web Hosting Options?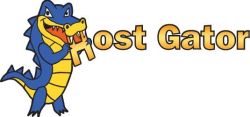 Host Gator is probably the most well known hosting company on the web today and is showing no sign of slowing down!
You can get some decent packages, starting at around $3 for a single domain, but you can purchase unlimited domains for just $5,98  a month.  (prices vary slightly now and again).
Some other key features are…
4,500 free website templates.
45 day money back guarantee.
Easy to use control panel.
I recommend Host Gator for those starting out, because it's cheap to get started and is really simple to navigate- you can get 20% off below.
---
While I don't go for Go Daddy when it comes to purchasing a domain name, (see my domain name post) they do have some reasonable web hosting packages – $3.99 a month for 1 website with extras, or for a little more – $4.49 a month for unlimited websites.  Other features include…
Industry leading loading times.
WordPress auto-install option.
45 day money back guarantee.
---
Bluehost is another very popular option, slightly more expensive than the cheapest ones available.
While hosting starts from $3.49 for one domain, you'll need to pay $13.95 to host unlimited domains with Bluehost.
I will add that, while plenty of people love Bluehost – I found their support to be incredibly frustrating.  Long waiting times – the live chat may say "10 minutes," but don't be surprised if you're waiting an hour!
Also included…
One-click wordpress install.
Google integration option – good for those working with gmail and google apps.
---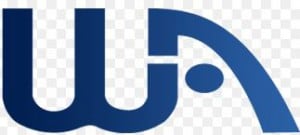 I host most of my sites at Wealthy Affiliate.  
They've also recently introduced the option to purchase domain names on site.
Wealthy Affiliate is not just a hosting site though, it's an entire training platform.
You can host unlimited sites, you have great 24 hour website support, a very active forum, live chat and a massive number of training opportunities, which teach you how to monetize your website or blog.
While, it's $49 a month, for amount you get for that price, it's more than worth it.  You can also sign up for free.
Some of the benefits of a FREE membership include…
Two 

free siterubix websites with hosting – easy set up.
10-part training course, to get you started learning how to monetize your website.
30 free searches with their keyword research tool.
Live support for the first 7 days.
With the paid premium membership, you get a whole host more – including…
Hosting for unlimited websites,
Hundreds of hours of training,
Live chat/private messaging/blog
You can check out the difference between the free starter membership and premium below.
If you'd like to learn more about Wealthy Affiliate, you can go and check out my full Wealthy Affiliate Review Here. 
So, those are my recommendations for hosting!  Go and get started on your website!
All the best…