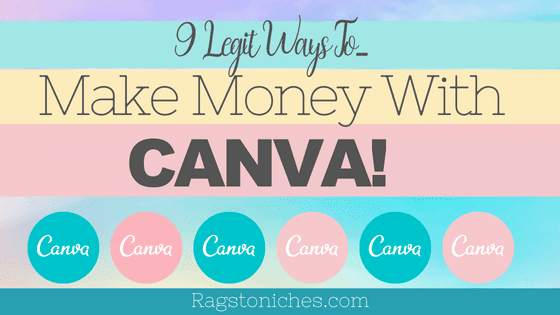 I have been a Canva subscriber since 2015 and there haven't been many days where I haven't logged into Canva during that time.
Now it's certainly a daily thing. As far as I go, I use Canva to create print on demand designs for Merch By Amazon and Redbubble.
However, I also use it to create low content books from scratch to sell low content books via Amazon KDP.
But what are some other ways you can make money with Canva? In this post, I'm going to outline 9 legitimate ways that you can make money with Canva.
Can you think of anymore? Let me know in the comments!
Just take note: Canva has some rather confusing licensing info on their website. When people reach out to Canva support for guidance, it seems to depend who you speak to as to what answer you actually get. As such, I would probably stick solely to using free elements, (if you use any canva images at all) unless there is further clarification on this matter. It would be great if Canva could simplify their terms soon, in order to be more in line with platforms like Creative Fabrica.
1. Create Digital Downloads To Sell Online:
Many people create different digital products that they can sell on places such as Etsy, Creative Fabrica and Creative Market.
Some options when it comes to digital downloads includes things such as….
Illustrations
Art prints
Designs/graphics
SVG/PNG files
Printables
Digital planners
I'm personally working on building up a selection of my own graphics and designs to sell online at the moment and it seems like a brilliant way of generating an additional income stream online.
While it's going to take a while to build up an online shop on somewhere like Etsy – once you do have an established shop and are selling products consistently, it will become easier to maintain.
As always with these type of opportunities – you need to front load the work. All the work you put in today, will then start to pay off down the line.
Well… As long as you have a good product that's in demand of course!
Digital downloads are a great option because they are something, (like many of the options in this post) that you can create once and sell an unlimited amount of.
So, one product that you could take a few hours to create, could end up paying you for many months and years into the future!
2. Sell Canva Templates:
I guess you could also consider this a digital download. But I have given it it's own section because there is such a big variation of templates you could do and different areas you could niche down in.
Also, it's a little different because, with a typical digital download – you will send the item directly to your customer and they will print it off or use it online for whatever purposes they need.
With a CANVA template, it's the template link you send your customer and THEY are able to edit and customise the item themselves.
Some examples of CANVA templates may include…
Resume/CV templates,
Instagram reel/story templates,
Pinterest Pin templates,
Branding templates,
Ebook templates,
Invitations,
Flyers,
Thank you cards,
Journals/planners…. And more.
Many people have started to start creating Canva templates now and you will most likely have some experience already with Canva to do well in this opportunity.
For example; I have used Canva for over five years and I'm only just looking into creating Canva templates to sell.
That's because a lot of the templates I've seen are very high quality and I need to be confident that I can compete with those.
I've actually purchased a course recently that has really helped me so far to get started building my Etsy shop and actually begin to figure out some of the technical aspects that eluded me for so long.
If you're interested in selling on Etsy, I do recommend you invest in training because it helps so much to fill in the gaps of knowledge and learn step-by-step.
The course I purchased myself is called: Digital Business Start-Up – Which is in fact a bundle of courses and include courses on the following topics:
Designing & selling Canva templates,
Designing & selling printables,
Designing & selling digital planners,
Creating sales pages in Canva,
Pinterest & Facebook Ads.
The Digital business start-up is PACKED full of value and is absolutely perfect for anyone interested in selling templates or Printables on Etsy.
Remember though, you need to create all your templates FROM SCRATCH, you cannot start with templates that are already on Canva.
3. Sell Print On Demand Products: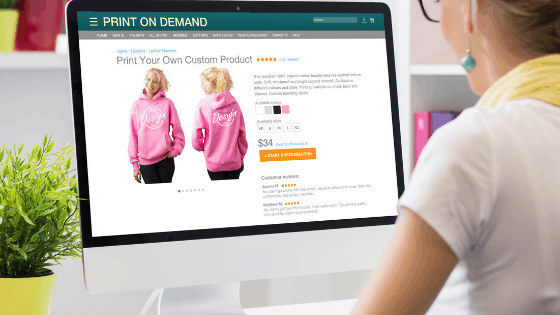 You can also use Canva to create Print on Demand products. This is where you upload a design on to a platform that provides print on demand services…. and they pretty much do the rest.
They print your design on their products and then they do the printing and packing & shipping. In some cases, (like Amazon) they also deal with customer service.
So, with a website like Redbubble, you can upload your design on to a large array of products such as tshirts, dresses, mugs, pillows and even products like bath mats and shower curtains!
You can also sell an ever growing number of products on Amazon, using Merch By Amazon.
Merch do all the printing and shipping, but you can actually list your product on Amazon for free and earn a commission if it sells.
Merch used to just be T-shirts but it has gradually been spreading on to other items – such as tank tops, hoodies, phone cases and pillows.
Some people also sell them on their own websites or Shopify and may go through a different third party.
The most successful print on demand option for me, has been to upload my designs via Amazon Kindle Direct Publishing, (KDP) and create low content books, (such as journals/notebooks and planners).
With KDP, you can create your own books to sell on the Amazon Platform. It's a bit different to regular print on demand, because you do have to create the interior of your book, as well as the cover design.
However, I've been able to generate a very good income selling books on KDP for many months now and do much of the design work within Canva. You can see what tools I use here.
I would advise staying away from pro elements if you're going to venture into print on demand but with a Canva Pro account, you can upload images that you source elsewhere, such as creative fabrica.
Or you may want to create images yourself, on platforms like Midjourney.
4. YOUTUBE Tutorials:
If you're a Canva expert, you could be creating YouTube tutorials on YouTube and eventually earning money via paid advertising and affiliate marketing.
You can get paid for having video Ads show up on your videos, but you can also get paid via affiliate marketing, (such as the Canva affiliate program I mention below).
In order to make money with Ads on YouTube though, there are a couple of criteria you need to reach first.
You need 1000 subscribers
4000 hours of watch time in the last 12 months
You then will need to sign up to the YouTube partner program and with Google Adsense, if you haven't already.
That may seem like a lot but I have seen many channels grow to thousands of subscribers within a matter of months.
It's all going to depend on how often you upload, the quality of your videos and the demand for the type of video you're putting out there.
If you're interested in doing this but are not sure what sort of videos to create or keywords to target – I recommend checking out the free chrome tool Tube Buddy.
I'm just on the verge of creating videos more myself and Tube buddy has helped me figure out good keywords to target.
When you browse different phrases on YouTube, it will actually give you a keyword score, as well as giving you valuable information about all the channels you want to check out for inspiration.
5. CANVA Affiliate Program:
You can promote Canva to your audience via your blog or YouTube channel and so on and you can earn money when/if they sign up to Canva pro.
Affiliate marketing is where you recommend a product or service to others and generally earn a commission whenever someone signs up via your unique affiliate link.
Commission wise, you earn 80% if they sign up for the monthly pro membership and 15% if they sign up for the Yearly Pro membership.
The rates are not that exciting and so, you will want to be promoting more than just the Canva Affiliate program if you're going to want to make a decent amount of money, (in most cases).
However, this all depends on your audience and how much CANVA will connect to them and their needs.
If you don't already have Canva – you can try the free version first.
6. Create An Online Course Using Canva: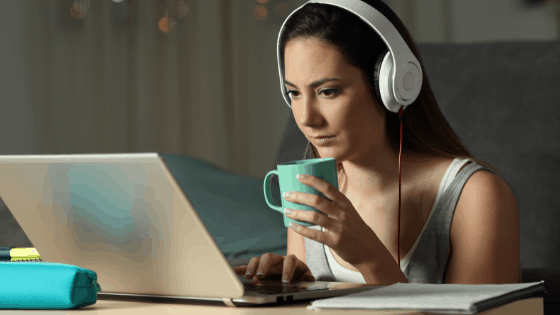 You can create a course about Canva, but you can also create a course that just happens to use Canva as a tool and therefore are indirectly making money via using the platform.
So, for example; a course about creating templates to sell in Canva, print on demand products, KDP interiors and so on.
There are a few different ways you can approach it.
You can create a course on platforms such as Teachable or Podia, if you can promote to an audience you already have.
If you don't already have an audience, you could consider paid advertising or promoting your course for free via blogging or creating YouTube videos.
You could also create your course on a website that already has people searching for courses online – such as Udemy or Skillshare.
Ultimately, you will make more money by selling a course using a platform like Podia Vs Udemy – as long as you can generate enough customers on your own.
With Udemy, you will find your product sells the most when it is on sale and therefore, you do not much in profit after Udemy takes their share.
7. Teaching:
You could go down the teaching route and actually teach Canva skills online via online training sessions to groups, or one on one lessons.
An ever expanding number of people, schools and businesses are using Canva – as it is one of the most beginner friendly and accessible graphic design programs available today.
Some people may prefer one on one teaching, or teaching in groups – rather than creating their own courses. But you could also branch out into larger groups and even companies or schools.
Now in this modern age – everything has also gone online. So, you could even skip in person training and do your training via Zoom or even via a webinar training.
Obviously, this is not going to suit everyone because you're going to need to be the type of person very comfortable with training people in real time and be extremely confident when it comes to all aspects of Canva.
8. Sell Your CANVA Design Services:
Some people are not interested in trying to create their own designs in Canva and would much rather pay someone else to do that work for them.
There are so many niches you could go into when it comes to Canva design now and it's growing all the time.
Many more people are interested in making money online and need designs and graphics created for them – whether it's print on demand products they're creating, social media graphics, or landing pages..
You could sell your services on Platforms such as Fiverr or Upwork – but you could also build your own website and gradually build up clients over time.
Of course, the best way long term is always to have your own platform and website and to build your own brand that clients know and trust.
The goal long term, is to build up a client base whereby you can have ongoing products over many weeks, months or years.
9. Apply To Be A CANVA Creator:
As well as using Canva to make money online, you could also potentially make money ON Canva itself!
As you can imagine, someone has to supply all those templates, graphic elements and photographs. As it turns out, you could be one of them.
It appears CANVA does not constantly take on new people. They do not always accept applications at the time of writing, but this may change.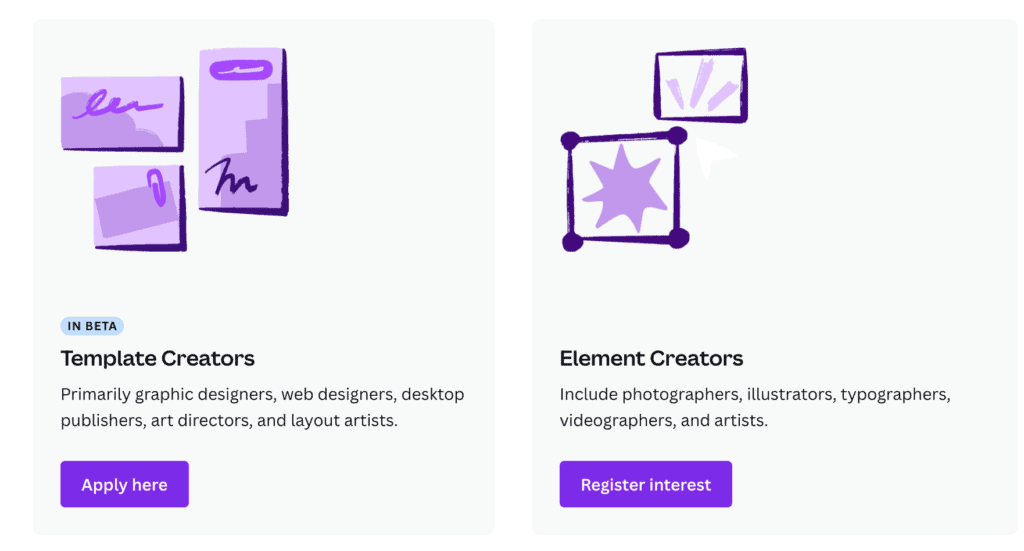 You can apply to be a template creator, or an element creator.
How much you can actually make selling your creations on Canva, is going to depend on how often it is downloaded and its overall performance.
The payment structure looks fairly complicated but you can get some idea of how it works here.
The great thing is that the more products you create to have on Canva, the more potential you have to make money and so, this can grow over time.
I just listened to a great PODCAST, (from the Selling Digital Podcast) on this subject that you may want to check out if you're interested in being a Canva creator.
In the PODCAST, Christie Love Etter makes some interesting and important comments regarding licensing! For example; that you cannot simply make changes to templates on Canva and sell them.
Christie recommends ALWAYS starting with a completely blank page on the platform, if you are intending to sell your design. This is great advice, direct from a CANVA creator!
Final Thoughts:
So, those are just 9 ways that you can start making money with Canva and I'm sure there must be more that I have no outlined here.
Is there a particular method that you're most interested in? Let me know in the comments!
Canva is a brilliant tool and they just keep adding to it and improving it even more over time, it's seen some great advancements in the time I've been using it.
Using Canva well is not a skill that everyone has. Yet, it is one that could certainly be valuable to learn!
I'm very pleased I started learning Canva when I did. So, if you haven't started already, I recommend you start learning.
If you're already an intermediate or advanced Canva user then… What's stopping you?
Save Me For Later: