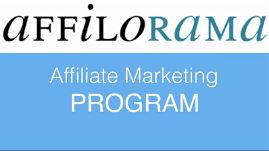 What is Affilorama – a scam?  Or does this program have some legitimate training it can offer you?
In my in depth Affilorama review (2016) I will go over everything you need to know about this program – so you can make an informed decision.
Product name:  Affilorama
Creator: Mark Ling.
Price: Free membership available, with some free video training.
Premium membership: $1, (30 day trial), $67 monthly membership + Upsell Options.
Overall Rating: 90/100
Review In Brief:  While it doesn't quite make my #1 spot – I've been a premium member of Affilorama myself and it there is some excellent training available.  There's also hours of superb training that's completely free.  
>> Click here to check out Affilorama!
---
What Is Affilorama?
Mark Ling, who is a highly successful internet marketer himself, created Affilorama in 2005.
The fact that this program has lasted as long as it has, is testament to the fact that it is a quality training program and one that has strived to keep up to date with the ever-changing internet marketing landscape.
At the core, Affilorama teaches you how to make money from affiliate marketing.
Covering everything that a newbie online needs to know how to get started: from finding a niche, building a website, keyword research, SEO techniques, PPC, traffic generation and further advanced video training as a premium member.
There is a free members option at Affilorama, which simply requires you to sign up.
As a free member, there is over 100 hours of quality video training available, with additional written info below each video, a summary of the video content and outline of what you should have learnt.
There is then a premium membership, with a $1 trial for 30 days, which becomes $67 after the trial.  This is a pretty great offer.
Additionally, there are a couple of products that you have the optional to purchase, at an additional cost.
---
Affilorama Quiz:
There is a little quiz you can take at Affilorama to determine which product  would be best for you.
The answer you give to each question, ultimately leads to a different product suggestion at the end and will depend on whether you're a newbie, intermediate or advanced marketer.
If you have no experience whatsoever, you will be directed to the Free video training.  For alternative answers, you may be directed to AffilioBlueprint, AffilioJetpack, or AffilioTools.  (More details about this below!)
I really enjoyed this introductory quiz.  It looks professional and is well constructed.

Affilorama targets people who have probably failed so far at making money online.
The creator of Affilorama, Mark Ling does clearly say that Internet business is not built on overnight success.
He outlines how internet business may not be right for certain people, such as those looking for a get quick rich scheme, which is certainly the case!
Affilorama has several distinct packages in terms of training that you can purchase.
I will go over each of the options available at Affilorama in turn below….
---
Affilorama Training Available:
Free Membership… GO FOR IT!
The free membership is one of the best free resources of quality video training about affiliate marketing available on the web.
There are hours and hours of videos to go through and each one has a little check box at the top, so you can keep track of what you've learnt.
Free Membership Details – $0
Free access to over 100 training videos and PDF notes.
Lessons covering the basics such as, how to build a website, choosing a niche, monetizing via affiliate marketing, PPC and SEO techniques.
"Guruviews" – interviews with successful marketers online.
---
Premium Membership – Go For The $1 Trial! 
You have literally nothing to lose by signing up to the $1 trial for premium membership.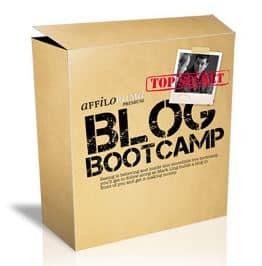 You get 30 days access for this and can cancel at any point during this time.
After which, you will need to pay $67 a month, but you will also get a real feel for whether you want to stay or not by this time.
I highly recommend looking through some of the premium video training – such as the "Blog Bootcamp," series.
This is where Mark Ling goes through the entire process of setting up a niche website, right from the research stage, researching keywords, building the site and then making money from it.
Beware though, there are several TWO HOUR long videos!!  
You will need concentration of steel to sit through them, or make sure you take note of your pause space.
Take Note – Many reviews of Affilorama criticise the premium membership, for coming with PLR articles included.
PLR articles are pre-created ones that you can purchase and use on your website.  However, doing so will mean using duplicate content, as it's sold to people many times over.  This means, it's not google friendly.
HOWEVER, Affilorama has now updated their program to warn you about PLR content.

In the premium membership section, I couldn't see any sign of PLR articles, so, presumably that feature has now been removed.
In addition, more criticisms of Affilorama focused on the topic of backlinking techniques within their training…
But this is no longer the case.  
Affilorama warn that you should focus on building quality, organic backlinks, and suggest other safer ways to gain backlinks, (via social media for example) rather than spammy backlink techniques that will harm your rankings.
So, it's quite good to see that Affilorama are continuously trying to keep their content up to date.
Premium Membership Details: ($1 trial, $67 per month)
Access to the "premium vault," where you will find videos detailing the latest marketing techniques.  Covering topics including:  Speed writing, digital product creation, outsourcing, email marketing, facebook traffic and more…
Affiliotools – where you can check on the health of your website, monitor traffic, track sales, search for errors and so on.
Monthly interviews with successful affiliates and webinars
---
Affiliotheme – Meh, I will pass…
Affiliotheme sounds ok on paper and for a newbie, will take some of the stress and time out of certain things.
But most of these things can be done very simply anyway, by installing a couple of plugins on WordPress.
The bottom line is, it's not a necessary feature to start up your business, it's up to you if you want to pay the $97 – alternatively, AffilioBlueprint, (see below) includes it within the price.
AffilioTheme Details: ($97 – one-off-payment)
Affiliate friendly wordpress themes, (6 to choose from).

Squeeze page/opt in form options.
---
AffilioBlueprint 
(Consider if you want to skip on the premium membership…)
AffilioBlueprint is designed for the beginner, as a step-by-step training system that is meant to get you to $500 a week.
I see this program as being a lot like the premium membership, without the monthly costs.  If you are already a premium member, I don't see much point in buying this program.
AffilioBlueprint has all the video training you need to get started, you can observe exactly how Mark Ling creates his niche sites and you can follow along and replicate that, within your own niche.
After each video, there will be some action that you need to take, so it's very step-by-step and newbie friendly.
You do also get access to the Affiliotheme too, if you were keen on that.
However, the little catch here is that you do not have access to Affiliotools, (available for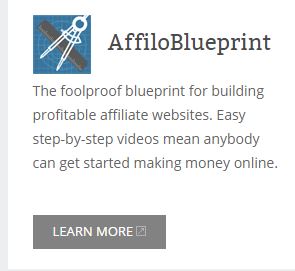 premium members).
Also, you only get one year of hosting included, (hosting included in premium).
So, you would have to arrange hosting down the line.
If you're going to skip on the premium membership, but would still like a complete system, I don't think $197 is that expensive, considering premium membership is $67 per month!
Ultimately, think that this is a well thought out, quality product that you could consider if you're brand new to internet marketing.
AffilioBlueprint Details: ($197 one-off payment)
Bonus affiliotheme web builder.
1 year web hosting for one webiste.
1 month trial to affilorama premium.
60 day money back guarantee.
---
AffilioJetapack
(No thanks…)
AffilioJetpack, is an all-in-one created for you system, that takes away 80% of the work for you – right down to article creation, newsletters and ebooks.
Sounds very attractive doesn't it, but I generally do not like the concept of done for you websites at all.
Only picking from a handful of niches, (out of a pre-selected pool) and having these ready-made articles, that you'll really have to rewrite for them in order for them to be unique – sounds as though a lot of very similar websites will be floating around with duplicate content and not much value.
In addition, to have an online business, you need to learn about online business.
If you don't know what you're doing/why something isn't working/how to fix it and so on.. you will always be at the mercy of somebody who does.
This program also used to be around half the price it is now and is now just short of a thousand dollars to buy currently.
Personally, I think your money could be better spent elsewhere!
The fact that the doors are closed on this program, may mean that it is now being updated and changed, so I will update this post when I know the doors are open.
AffilioJetpack Details ($997!!! one-off-payment – currently closed).
A "done-for-you" system, giving you 5 webistes, that are 80% done for you, so the idea being it's good for those who do not have the time, or ability, to create them
Choose 5 niches, out of a possible 18.
90 newsletters per niche.
newbie friendly wordpress theme.
professional header/graphics.
one click wordpress installation, with 1 year hosting.
Training in generating traffic to your websites.
---
Affilorama Support
One level of support for members is via a forum, where you can ask other members for help.
As there is a mixture of paid and free members, you may get conflicting advice, which can be confusing.
The other way to get help, is to email a support team.
They do claim to have a turn around time of about 6 hours – but I found that no one got back to me in over a day.
So, if you need urgent help, you may be left hanging a while.
Conclusion:  What is Affiliorama? Scam or Legit?
Affilorama is certainly not a scam.  It's a top notch website, featuring some of the best video training on internet marketing available today.
The free membership is a great way to get frequented with the site and take advantage of the free training available, (Sign up as a Free Member!)
In addition, the $1 for the 30 day trial for premium, is a brilliant deal and well worth looking into. (Check out the Premium Membership!)
Up-sell wise, if you really want a system that is step-by-step and quite all inclusive as far training goes, AffilioBlueprint is an option, but I wouldn't bother with Affiliotheme, (which comes included in AffilioBlueprint anyway) nor AffilioJetpack.
Ultimately, while it doesn't match up to my #1 rated program, Affilorama is still one of the best training opportunities around if you want to learn about affiliate marketing and well worth you checking out!!
Have you been a member at Affilorama?  What do you think of it?
Leave me a comment below!
All the best….