What is "Clever Container?"- Is this a legit business opportunity?
Clever Container is a work-from-home, Multi-level-marketing, business opportunity.   Multi-level-marketing is often thought of as a controversial business model and the businesses themselves vary wildly in quality.
While I'm not a super fan of MLM's, I am interested in researching which ones are better than others – and why.
---
Clever Container Review In Brief:  
Company: Clever Container
Price: $99-$149 starter kits
Overall Rating: 65/100
Who is it for: Generally people interested in making some money on the side, who enjoy throwing parties and would be comfortable with face-to-face sales.  If you're interested in building a team beneath you, it could be a higher income opportunity.
This is one of the better multi-level-marketing companies!  Not solely focused on recruiting, they have some decent & very reasonably priced products, that many people would be interested in.  It also lacks the hype and false promises that so many MLM's exhibit!
However, read on until the end of this review, because there are various aspects to this business that you will want to take into account before you decide whether to sign up.
What Is "Clever Container," About?
Clever Container focuses on selling a variety of products that can help you reduce clutter and organize things at home and in your life in general!
If you join their business, you'd need to throw parties, (initially to family and friends) to showcase the products and make sales.
As a parent at home, with two young boys, the products appealed to me right away and I'm sure plenty of the products would be appealing to others too.
What also struck me, was that the products did not appear particularly expensive.
Many MLM's have overpriced products, so it was refreshing to see this here.
You purchase starter packs from them directly, ranging from $99 – $149, (that contain a variety of products) and you can begin throwing parties to showcase their products.
You'll be able to show around catalogues and people can buy from you – you then get a percentage of the sales as commission.
Since this is an MLM, the other element to the business is that you can share the opportunity with other people who may be interested and you can earn a percentage of your recruits sales and create a downline.
Clever Container Products:
Clever Container has a catalogue of various products that are created to help organize your life and save space.
There is a whole host of variety, from kids storage, kitchen, general home storage solutions, to name just a few – you can view their catalogue here.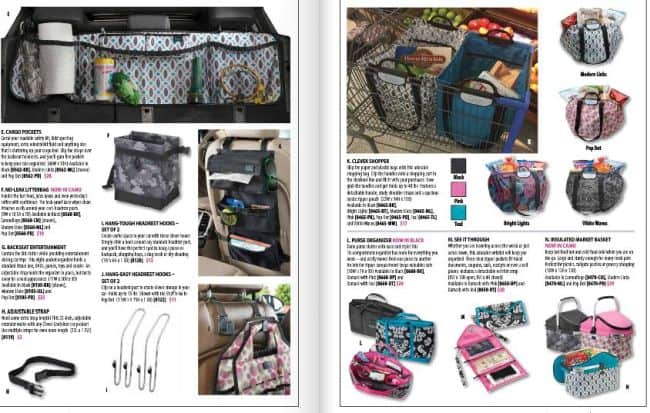 While there is no doubt in my mind that they have plenty of useful products in their range and at a pretty reasonable price…
I did initially think, that the products are not particularly original.
I've seen a whole bunch of products identical to many of these, in regular stores and nothing really stood out to me and unique.
So, if there isn't much original on offer, I wondered why someone would buy these sorts of products directly from Clever Container – rather than just picking it up on their own?
But then I thought again.  Because, often the case with these sorts of products is, that people may not always realise how useful a product may be, until they have someone directly tell them and show them.
So, even though these sorts of products may not be entirely original, it may be the sort of thing that people wouldn't have even thought of buying – until they're introduced to it.
These are also products that a lot of people will be interested in buying – mess and clutter is something we can all relate to!
How Much Does Clever Container Pay?
There are three different ways to earn with Clever Container.
Selling products directly to people, (e.g. through throwing parties)
Building a team of people and earning a percentage of their earnings.
Becoming a team leader.
Selling Products:
Through directly selling products, you will earn a 20-30% commission on any products you sell.
As commissions go, this is pretty decent going.  You can earn a percentage bonus depending on your volume of sales.

You can see how much you'd earn per party, depending on your volume of sales, in the chart below: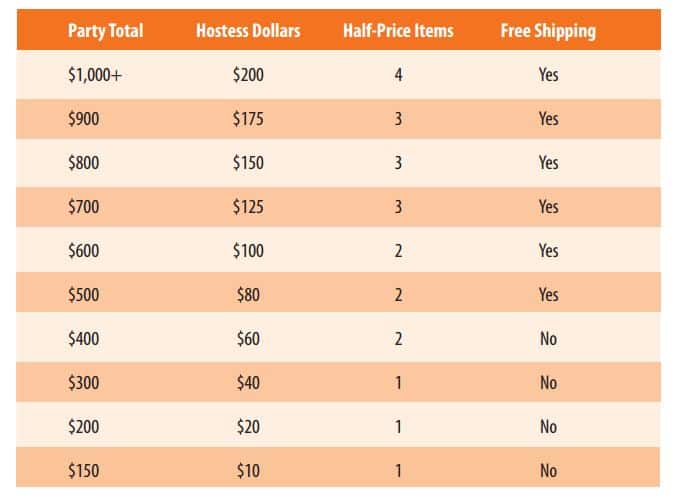 Building a team:
By building a team, you can expand your earning potential.
You can choose to share the business with others and if they start their own Clever Container business, you will earn 5% of whatever they sell.
In addition, you will earn 4% from any sales of who your initial recruit brings into the business and 3% of anyone who their direct recruits then bring into the business.
As a director, you can then earn 2% on your whole teams sales, infinite levels deep.
There are also a variety of bonuses you can qualify for as you go along – now including a vacation bonus too.
Team Leaders:
The largest financial rewards can be achieved if you become a team leader.
As a team leader, you continue to sell products and build your team, but you also work on mentoring others and building strong teams below you.

MLM's tend to have very in depth and often confusing compensation plans, so if you're interested in signing up to this company, you should take some time to study it.
You can read the in depth compensation plan here.
Be Prepared For – The Constant Hustle.
During one of the Clever Container seminars, it's mentioned that at any time a third of your team is on their way out – so, you always need to be looking to bring new people in so that you're not just constantly losing people.
This statistic that was mentioned,  was an industry statistic, it wasn't just relating to this particular business and this is one of the things you need to consider before joining an MLM.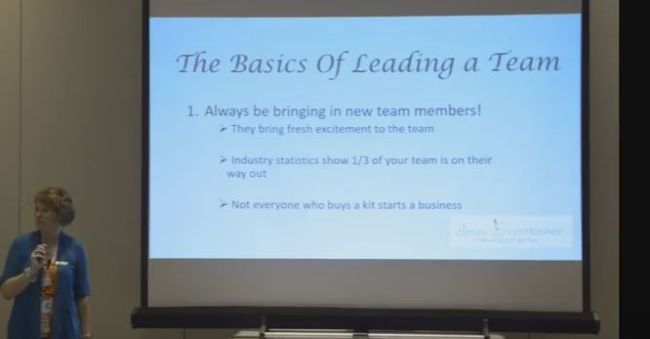 Being part of this kind of business means you are on the hustle permanently and there is little let up with this.
Because, as long as you're relying on other people providing a large source of your income, (which would eventually be the case if you wanted to progress within the company), you need to make sure your team isn't depleting at too fast a rate.
As the speaker herself stated:  "it's a numbers game…"
As so many people move on from MLM, fail, or simply give up for multiple reasons, you can't just find any sort of people to join either – you ideally need to be gaining recruits that are going to be successful within this type of business and that is not an easy task.
Many may bypass this step and try and recruit anyone they can, whether they are suitable candidates or not – but then you'd need to expect a high drop out rate.
Throwing Parties – Is This Outdated?
While throwing parties is a great way to network locally and grow your business face-to-face, many MLM's are now branching into getting leads online and internet marketing.
For example, I recently reviewed pampered chef, where you can now get your own personal website, (although there were issues with what they provide!) and they're also encouraging things like, online social media parties and YouTube, which is at least moving forward.
The reality is, by not bringing your business online, you're really limiting your customer reach potential.
Clever Container Review Conclusion:
As MLM's go, I think Clever Container is a reasonable company, with some decent products and a solid compensation plan.
Their products are also not overpriced and the company certainly avoids all the hype of many MLM's.
However, this type of business is definitely not for everyone.  
The scope for expanding your business and making good money is limited unless you're prepared to recruit others and build a team.
Recruiting people in any business is no easy task – let alone recruiting people who will actually go on to be successful.
In fact, the hardship entailed in recruiting others and building a team is why many people will not succeed within an MLM.
You will be on the permanent hustle and if your team building isn't going to plan, you'll have to be throwing a lot of Clever Container parties to make much of an income.
There is also considerable effort and hustle involved in just getting a group of people to these parties in the first place and even then, you can't guarantee you'll turn a profit.
You also need to include the cost of throwing parties, (refreshments and food, for example!).  The cost of throwing the party, can substantially bring down your profit if you're not careful.
People that succeed well at any sort of MLM will tend to be extremely driven, have good communication skills and will enjoy the social aspect of the job.
You'd ideally really need to be passionate about the products too and for that passion to shine through in your demonstrations.
While they generally won't tell you that you need to be good at sales, this is ultimately an important part of the job.
A majority of people who will join this business, will be doing it for a little extra income by throwing a party here and there.  If you think that's something you could enjoy, then it may be for you!
If you'd like to learn how you could build a business, without having to rely on recruiting others, or face to face sales – this post may be of interest.
Have you had any experience with Clever Container?  Leave me a comment!
All the best… 🙂