A lot of bloggers don't want to spend a tonne of money when they're just starting out, but still need help and may not know where to look.
Therefore, I've compiled an awesome list of resources – some free and some for a smaller amount.
While cheap and free options are all good, there are times when investing in yourself saves a whole lot of time and money in the long run.
So, if you do have some amount of money to invest, don't be afraid of doing so.
If you're interested in how I first started to make money online, sign up to my free course at the end of this post.
1 – Udemy: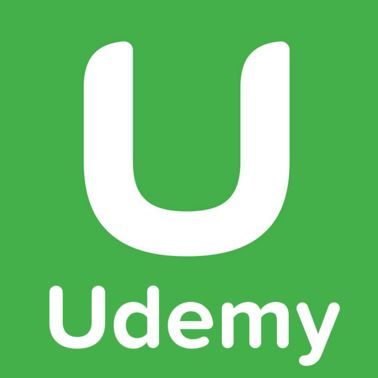 Udemy is a brilliant resource for everyone, because it has such a vast number of courses, in a variety of subjects.
You can also get some super cheap deals, at a tiny cost.
For example; I've purchased many courses for around $10.
Not all courses are worthwhile, I personally only go for courses that have excellent reviews.
Udemy also provides people with an opportunity to create their own courses to sell, so if you have any areas of expertise you want to share with the world, this could be an option for you.
As far as blogging is concerned, you may be interested in courses on topics such as SEO, graphic design, social media marketing, WordPress and general blogging strategy.
2 – Fiverr:
Fiverr can be a little bit of a tricky one, because there is a real mix of good quality and bad quality.
I wrote a useful post sometime ago here, which talks about which type of Fiverr gigs are the best option to go for.
Personally, I've had the most success getting graphic design work done on Fiverr.
Also, things like animated videos for YouTube, or YouTube intro videos can be great on Fiverr.
I wouldn't personally outsource writing on here, I'd go somewhere like Upwork instead for content writing.
You also need to be careful when you're purchasing something like writing for your website.
That's because some people have experienced being sold content that already exists on the web.
poorly written, rushed, or spun content is also a problem when you're only prepared to pay a small amount.
I personally wouldn't trust most SEO based services on Fiverr either. In particular, never buy links on any platform.
These links will usually be spammy links and will do your blog far more harm than good.
Getting a Google penalty is likely and that's the last thing you want to deal with, when you're trying to build your traffic.
3 – Canva:
Canva is a wonderful platform that I have now used for years.
Blog wise, I use it to create all my graphics, including any for social media and all of my Pinterest graphics.
One of the best things about Canva is just how much you can get with a FREE account.
I was a free account holder for several years and have only recently been a paid member for a couple of years.
That said, I highly recommend their paid service as well because it's super cheap and worthwhile.
As a free member, I would frequently spend $1 to purchase their PRO grahpics and images to use in my Pins or blog images.
While it's only $1, this does add up pretty quickly!
As a PRO member, you're able to use all their PRO graphics, images and fonts on your blog banners and Pinterest graphics, which is one reason I upgraded to a pro account.
Canva is only $12.95 per month for the PRO membership, but the free membership is definitely worthwhile joining in any case!
4 – Jaaxy – free searches:
One of the most important things when you get started with your own blog or niche website, is keyword research.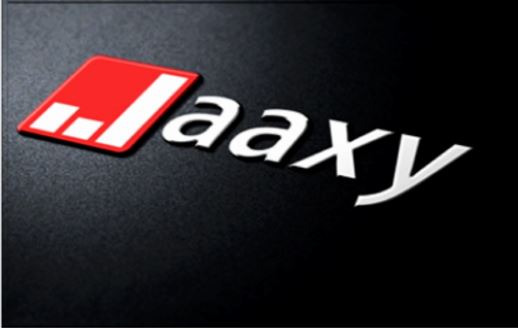 That is, if you're going to have any hope of one day ranking your posts high up in Google, (and other search engines!).
Many bloggers pay no attention to this at first, because they just look at trying to get traffic from social media, like Pinterest.
While getting Pinterest from some of these channels can be worthwhile too, Google can still provide you with some of the best traffic you're ever going to get.
Google does change their algorithm frequently and I have certainly been hit by a couple of Google updates since I started…
But I still find my Google traffic has been a more stable source than anything else I have tried.
My best advice is to target keywords right from the start & don't delay.
You also don't have to pay for Jaaxy if you're already a Wealthy Affiliate member.
They've thankfully included this tool in their pro membership, which is worth checking out as a paid option.
5 – Mailchimp:
Another important thing to get to grips with fairly early on, is email marketing.
Building an email list and an audience can be one way that you'll be able to make money later on.
For example; via creating your own products and courses and letting your list know about it, provide them with special offers, discounts and so on.
I first got started with Mailchimp with a free account, but that can only get you so far.
Mailchimp is completely free for your first 1000 subscribers, but the issue is you cannot create an automated series of emails to go out.
So, for example, I created a free course on my website for new subscribers. When people sign up, they will get one email a day for five days.
I wasn't able to do that with Mailchimp and decided to move on to Aweber.
Aweber is still pretty good value and thankfully, moving my list over to Aweber from Mailchimp, was really easy to do.
Mailchimp – is free for email marketing for the first 1000 subscribers.
While Mailchimp can be a good starting point, be aware that they aren't very keen on affiliate links – so, it's best to link directly to blog posts, rather than to use affililate links within the emails.
If you'd rather start right away with Aweber and not have to worry about switching later on, Aweber also have a free trial.
6 – Tailwind:
If you're a blogger, Pinterest is one of the best ways that you can START getting traffic to your blog, as a complete beginner.
Pinterest is free to join and to use and there are many bloggers who get a majority of their traffic just from Pinterest – but they rarely do all their pinning manually.
While it's important to manually pin some pins on Pinterest and not do everything via a scheduling tool, it certainly will help you to pin at the most beneficial times and help you save time.
Tailwind offers a completely free trial and is also low-cost to use after that in any case.
I recommend trying it out for free and you can decide then if it's going to worthwhile investing in.
Get a free Tailwind trail here!
If you're interested in learning the right strategies to get traffic from Pinterest, while not breaking any rules, there is one paid course I recommend.
I absolutely loved Anastasia Bloggers Pinterest course – it's a small investment, but entirely worth it if you're serious about using Pinterest to drive visitors to your blog.
7 – Become An Amazon Affiliate:
There are literally thousands upon thousands on Affiliate programs that you can join, but Amazon is one of the simplest to join as a total beginner.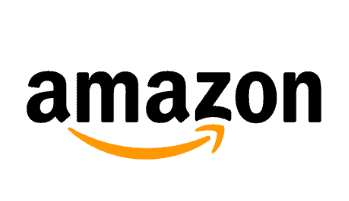 It's also a program that pretty much anyone can join, whatever your niche may be.
I dedicated a post to Amazon associates here – it's also possible to earn commissions from various different countries.
There are several things I love about being an Amazon affiliate – here are my top 5:
Everyone knows & trusts Amazon and they are great at upselling to their customers.
When you link to a product, they don't have to buy just that to earn a commission. Anything they purchase within 24 hours of going via your link, you will earn a commission for.
Even in certain extraordinary circumstances where many shops may close in the real world, Amazon remains open and highly popular.
Amazon runs 24 hours a day, 7 days a week – you can earn money at any time of day and night.
Amazon has tonnes of products, so it's simple to incorporate into your blog throughout a wide range of niches.
However, Amazon is certainly not the only program you should consider joining. Check out my top affiliate programs for beginners here!
8 – YouTube:
You need to be extremely careful here not to fall into the YouTube rabbit hole of never ending content, that teaches you nothing.
BUT, finding a select group of people that you really like and do find useful, can be extremely beneficial.
If you can stand it, getting yourself on YouTube is also completely free and can do wonders for driving traffic to your blog.
YouTube is less competitive than blogging, because less people are keen to be in front of the camera.
However, even if you're camera shy, it is possible to create videos just by filming your screen… You can do this by using a free tool like Screen-Cast-O-Matic.
While you need tonnes of views to get paid much with Ads on YouTube, you can also earn via affiliate marketing and sponsored videos.
Also, the more visitors you can get from YouTube to your blog, the higher your income potential, so it is seriously worth considering.
Even if you have ZERO interest in getting on YouTube yourself, you can still find tutorials for petty much anything you can think off!
9 – Google Analytics:
So many bloggers drag their heels and take a long time to sign up to Google Analytics, when it can give you SO much useful information about your audience & your best performing content.
There are so many ways to use this tool, (you can get some free training here)….
Once you have a lot of content, you can use Google Analytics to find out what type of posts get the most traffic & which rank the best in Google.
From here you can get content ideas for the future, by writing the type of content that you already know works well.
This is just one of many ways that Google Analytics is helpful. They also have a free App that you can download, so you can check on your stats anywhere.
10 – Affiliate Marketing Training:
Affiliate marketing is one of the main ways that bloggers make money and usually one of the first ways, before they may branch out into creating their own products, or offering services.
Affiliate marketing involves linking to recommended products and services on your blog and earning a commission for the sales you make.
The posts below can give you some additional help…
When I first got started, I took this free 10-part course, that explains the basics of affiliate marketing.
I've now been a paying member for many years as well, but as a freebie option – you can give it a go.
Pin Me For Later!
What Are Your Top Tools & Resources?
That concludes 10 blogging tools that you can try if you're broke, or are just trying to get started with a small investment.
Do you have any tools that are missing here, that you'd like to share? Let me know in the comments below!
All the best!