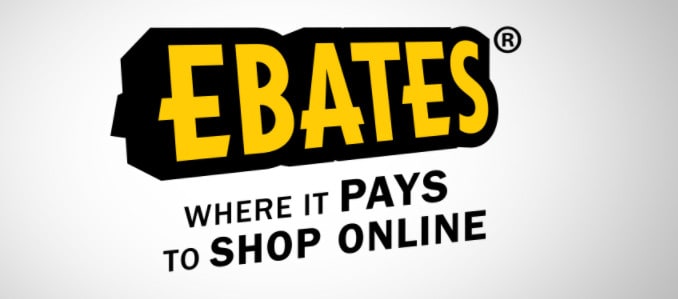 I've been aware of Ebates for quite some time, but haven't looked into many cashback websites.
However, a reader online recently told me that they'd made some good savings with Ebates online – so, I thought I'd go and check it out!
Before I start, I will just say that Ebates.com is not a scam, it's a well-established site where you can get cashback on your purchases.
what Is Ebates.com About?
Ebates is all about making savings on your purchases, via Cashback.
Cashback is when you earn a percentage of your money back when you shop at certain stores, or purchase particular products.
I love the idea of cashback, but use it as much as I could do.  There is one place that I do make use of Cashback offers and that is Swagbucks. 
There, I can generally get Cashback for a whole bunch of stuff I'd just be buying anyway. 
Such as ordering a takeaway from JustEat, buying presents online, or booking a hotel stay.
So, I knew already before checking out Ebates, that Cashback can be a simple and effortless way to make a few savings.
Ebates.com is a long withstanding and legitimate website, that has primarily positive feedback and they've been in business since 2000.
Ebates has partnered with thousands of businesses online and offers a large variety of Cashback offers and coupons.
Since we all shop online anyway, why not make a few savings while you do it?
How Does Ebates Make Money?
You may be wondering where Ebates makes their money.  If it's free to join and they give YOU money for purchasing items, who pays them?
Well, Ebates has an affiliate relationship with all the businesses they're connected to.
That means, that every time you click through Ebates.com and on to another store and make a purchase – this is tracked and Ebates will make a commission.
They then share part of this commission with you, in the form of cashback.  So, it's a "win win," for everyone involved.
Companies are happy to pay Ebates a commission, as they will regularly be bringing them in thousands of new customers.
This is just an advanced example of how affiliate marketing works.  
Learning about affiliate marketing is one of the first ways I understood how people could make money online.
Getting Started With Ebates.
Ebates is primarily for those residing in the USA – however, you can sign up from anywhere and still make use of offers, if the company ships to your country.
Signing up with Ebates is very quick and easy to do. 
You can start free here and get a $10 bonus when you spend $25.
Once you have signed up, be sure to ensure your account is fully set up by confirming your email address and sorting your payment options.
You can get paid via check, or directly via paypal.  Makes the most sense to me to just go for that PayPal option!
Straight away, you can start searching for deals.  At the top of the Ebates site, there is a search bar where you can easily search, or you can check out the individual categories.
To choose a deal and see all the details, you can click on the deal icon/image.
At first glance, you will see plenty of good cashback offers, from many well known brands.
For example; straight away, I saw groupon offered 6% cashback and this is a website I regularly purchase from.
But you'll want to make sure that you're familiar with the terms and conditions of each offer, as often it will exclude certain things.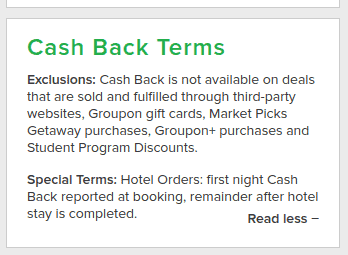 Once you click through the cashback icon, you will see many further details about the offer, including various deals that may be available.
All you need to do then, is click "shop now, " and you'll be transferred over to the main website and can make your purchase.  As long as you click through their link, your purchase will be tracked.

When Will Ebates Pay You?
You should see your cashback within your Ebates account within 7 days and often within 48 hours.
However, this is dependent on the company and you could potentially wait up to 30 days for your cashback to be approved and added to your Ebates account.
You won't be in any great hurry though, because Ebates only pay out every three months.

This isn't so bad though.  As it will give you time to build up something actually worth being paid.
What If You Don't Get Paid?
It rarely happens, but sometimes you will notice that your cashback has not come through, or that you haven't been paid when you should have.
If you find you have not been paid, go to this link and report it. 
Make sure you make note of the deals you go for.  Then you'll always be aware of when you haven't been sent your cashback.
Ebates Tips & Tricks:
Once the browser extension button is added, you will be automatically informed when an offer is available as you browse online.  This means you'll never need to remember to check before you start shopping.
Don't forget to look for Ebates coupons too!  As well as cashback offers, Ebates does provide a variety of coupons and this can extend your saving potential further.
Once you click on the "shop now," button to activate the offer, this offer can potentially be tracked for 30 days.  However, this won't be the case if you clear your cookies.  To be on the safe side, I'd always just click the offer at the same time I'm about to make a purchase.  If you change your mind and want to make the purchase another time, just remember to click the offer again.
An unusual feature that I'd not heard of before was something called OFFLINE cashback.  If you link up your credit card with Ebates.com, then when you click "link offer," with certain deals, you will still get cashback by shopping directly in the store.  (Just as long as you use that linked up credit card!).
Remember that if you do cancel a purchase, or return an item – you will no longer receive your cashback.
You can make some money by getting your friends and family to sign up too, this is the ebates referral program and I will outline that further just below.
Ebates Referral Program:
Ebates is in itself an affiliate website, but you can also be an affiliate for Ebates.com
When you sign up with Ebates, you will automatically get an affiliate link – which you can find in your account section.
If you get anyone to sign up to Ebates via your link, you will initially earn $5 per referral but then will earn additional bonuses, depending on how many referrals you have.
So, for just introducing one person, you could make $25 and your bonuses can increase from there.  You can see how it works below:
This is one of the more generous affiliate programs I've seen and it could be particularly beneficial to you if you have a large social media following, YouTube channel, or blog – a way that you're already connecting with people.
Don't Quit Your Day Job!
This website is primarily for people who make plenty of purchases online and want to save a bit of money.
If you only make one transaction online a month and get 1% cashback…. then this really isn't going to be worth it for you.
Ebates.com is a way that you can boost your online savings and earn a little bit of cash every few months.
If you end up with enough cashback to go out for a meal with your family, or a day out with your kids – that could be worth it for many people?
It's no extra effort on your part and it's free to do… So, why not?
However, if you're looking for a legitimate way to make more than just savings online, some of these previous blog posts could help you!
Ebates PROS VS CONS:
PROS
Large choice of cashback from well known stores and brands.
Easy to use browser extension.
Excellent reputation online.
Good customer service.
Generous looking referral program.
Simple to use, clear instructions and easy to navigate.
CONS
Sometimes your cashback won't go through, but you can contact them directly if you have any issues.
Ebates has occasionally missed payouts, but this seems to have been resolved fairy smoothly.
Offers may not be exactly as they initially appear – you'll need to check the terms and conditions.
Is Ebates A Scam – Should You Sign Up?
I think we've pretty much established that Ebates is a legit cashback website that's been running for many years.
But…. is Ebates worth it?
If you do plenty of your shopping online, then it costs you zero to join, takes no effort and could save you a little money.  It's pretty much a no brainer.
What you should potentially be cautious of, is OVER buying.
Just because you see an awesome cashback offer – this alone could influence you to buy something that you don't really need.
This is when you really would need to take a step back… .this is meant to be about saving some money, not spending it!
That aside, if you're happy to make some savings on the things that you ALREADY buy, then this website will help you achieve that.
---
What's your experience with cash back sites?  Do you have a favorite!?  If so, please share with me below and I will go and check it out.
Additionally, if you have any experience with Ebates that you'd like to share, I'm all ears!
If you'd like to make more online, check out these 40+ ways you can make money online.
All the best,