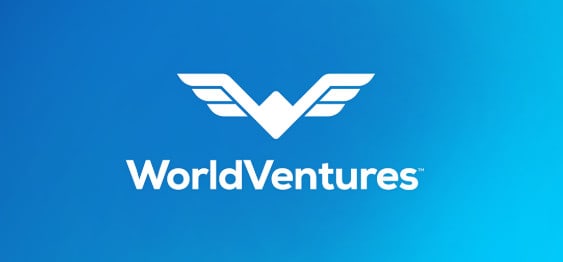 Whether world ventures is a scam, or a pyramid scheme, has certainly been hotly debated.
There are many people who have felt cheated by their experience and misguided, while others sing World Ventures praises and appear fiercely loyal to the program.
I will put my own personal points across here and you can make up your own mind about whether you think this is a worthwhile, legitimate business opportunity.
If you would like to share your own experiences, please leave a comment below.
What Is World Ventures About?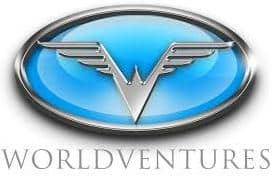 It is a network marketing company (or MLM), which was founded in 2005.  Essentially, they work like a travel club and claim to guarantee some of the cheapest deals available for you.
The deal is that you actually have to pay for the privilege of being part of this "club," and viewing and taking advantage of these great discount trips.
You must pay an upfront cost and also, a monthly subscription fee to remain a member of world ventures.
Where the selling comes in is, you can also pay to become a representative.
When you become a representative – your aim is not to sign up other people to sell like you, (you don't get a commission for that) it's to get them to sign up to the membership packages, to join the travel club.
If you get four people to sign up, your monthly fee will be taken away.
So, essentially there is an incentive really for anyone who joins world ventures to also become a representative, as if they just get four people to join, they won't have to pay that fee any longer.
However, those four members DO need to remain  active members, if one of them drops out, you will need to sign up more.
Now, I've seen it said by some when I've been researching world ventures that people who brand World Ventures a "scam," are just people who have previously been members and seen no success.
This couldn't be more incorrect, as there are many people who have never been part of World Ventures and would still classify it as a scam.
Largely due to the way the business is structured – I will go into that more as we go along.
The Cost Of World Ventures:
There are different levels of membership that you can buy into.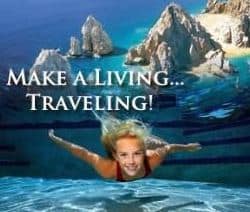 Dream Trip Gold, (DTG) pay $200 upfront and then a monthly fee of $50.
Dream Trip Platinum, (DTP) pay $300 upfront and a monthly fee of $100.
But you cannot make sales by joining these memberships, only make savings on your trips.
To make money, you have to also become a representative.
To join the Representative business system, (RBS) it costs $33 one tip and $17 monthly.
Then if you gain four recruits into the club, you no longer pay your monthly fee.
Why do majority of people fail in their first year?
Many people are lured into doing joining MLMs by the promise of wealth and financial independence.
Even when it may be completely unsuitable for them and people are rarely told just how small a percentage actually make a decent living from being part of the company they are joining.
To make real money, you will need to be a real hustler and being that person who is constantly trying to get your friends and family to sign up to your next venture, is not a popular place to be.
The reason many people fail is that they think they can sign up and make easy money quickly and easily.  This is not the case whatsoever.
Once people have exhausted all their close contacts, by hassling/begging/pleading family members to sign up, many people will get stuck.
This is the stage many people realise that this opportunity is not easy cash after all and give up.  This is why so many people will quit within their first year.
The people who succeed within this sort of business, will be people who have good marketing and sales knowledge.  Those who have already been successful with an MLM and know what they're getting into, are also going to be more likely to succeed.
However, there are other reasons why World Ventures may be a hard sell….
Why Is Selling World Ventures Hard Work?
In my view, there are a few glaring problems with World Ventures that I think will make it incredibly hard to sell and this will only get harder as time goes on.
They do NOT include flights.  The days of cheap flights are gone, flights can be incredibly expensive.  They can be more expensive than the actual trip itself and this can make an immense difference to the overall cost of your trip.

The deals are NOT all the best you can get

,

there are better deals that you can find that DO include flights and you can search for them for FREE.
You have to be a member of World Ventures before you can even check out their current deals and purchase anything.  Surely you'd want to see exactly what you were buying into first?  Yes in their promotional video they give some examples – but you can't fully see what you're getting into.
You have to travel with other members of World Ventures.  While some people may love this sort of set up – it's certainly not for everyone!
Almost 80% of people who sign up to World Ventures earn zero commission at the time of writing, (this is said on their own 

income disclosure

).  They openly talk about this and say that this simply means that a majority are not putting in the work…

 A majority of representatives will be LOSING money by joining this program

and not making a dime….hardly living the dream.
Does this sound like a great business opportunity to you?  If you think not, how are you going to sell it as one?
World ventures even claim you don't need to be a salesman to make money, you just need to get people to watch their promotional video – just that easy huh?
Wouldn't you find it  a bit shifty if someone couldn't actually tell you about a product or promote something to you, but said you had to watch a video about it instead?
This is regularly a common sales practice within MLMS.  To get a bunch of people around to watch a sales video…   the opportunities are so often meant to sell themselves, (apparently!).
Can World Ventures Really Last?
I wonder whether World Ventures can really go on long term without making serious changes.
There are so many budget travel websites around now and that will make trying to get people to buy into this so much harder.
People generally want flights included in their package holiday deals, because of the expense and it's just much easier that way!
In addition, I just can't see people in the future paying for the privilege of being a member of a club like this, when there are so many great budget deals, (that do include flights) that you can search for online – and it's free to do when you want.
The travel industry online continues to grow year on year.
Online travel sales are said to grow 12% annually and trip adviser alone, (the worlds largest platform) sees 315 million monthly visitors!  (Source: forbes)
As the travel industry online grows, I believe less and less people will think signing this sort of "travel club," is worth doing.
Don't get me wrong, they definitely have some great deals – but so do a lot of places? And I feel the negative features of the program is stacked against them.
That said – they certainly had their biggest year yet in 2015.  So, time will tell whether this upsurge will continue, or not.
World Ventures Training Event
If you join World Ventures… you could expect to attend some training events like the one below.  Make of that what you will.  Maybe this is your sort of thing.
Is World Ventures A Scam?  Or A Legitimate Business Opportunity?
I don't think it's warranted to claim World Ventures is an outright scam. 
But the hyped up way they market themselves and this opportunity is deceptive.
I believe it is deceptive of World Ventures to market themselves as a great business opportunity and their slogan "make a living travelling," is highly misleading.
In order to do well at an MLM like this, you need to be:
A great salesperson, (they claim you don't – but once you've exhausted your friends/family; trying to just get people you don't know to watch a promotional sales video will seem spammy and will not lead to high conversions).
Ideally, you should have some marketing experience.
Highly determined.
Thick skinned.
Plenty of time to dedicate to this program.
Some extra income coming in, to potentially pay monthly fees.
You will be treading an uphill battle getting people to sign up to this program at all, let alone be making a good income from it.
It would only take someone a quick google search to come up with a whole host of negative reviews against not only World Ventures, but against many network marketing/MLM schemes in general.
Plus, you always have to bear in mind that signing up with an MLM is NOT the same as having your own business.
All your energies will go into making this business work…..
But if this MLM collapses at some point, (and many do) your business will be completely gone in an instant.
Alternative To Multi-Level-Marketing?
If you're not really sure whether joining a multi-level-marketing business is for you, there are other things you can consider.
There is no quick and easy path to success.  Anyone who tries to sell you that is not being honest with you.
(For fun – you may be interested in reading my 5 ways to get-rich-quick online…)
I personally make the most online these days, from having my own website.
I earn primarily from affiliate marketing and paid advertising.
A great aspect of affiliate marketing, is that you can promote anything you want, (you're not tied to a program) and it's simple for beginners to learn.
It's also low cost/low risk.
If you want to learn more about that, I highly recommend this training for beginners.
They have a free membership option that has some decent training, if you're interested in learning more.
If you're interested in making money online in the long term, you may find the following posts useful:
I hope you found this review useful.  Have you been involved in an MLM?  You're welcome to share your story below in the comments.
All the best…. 🙂