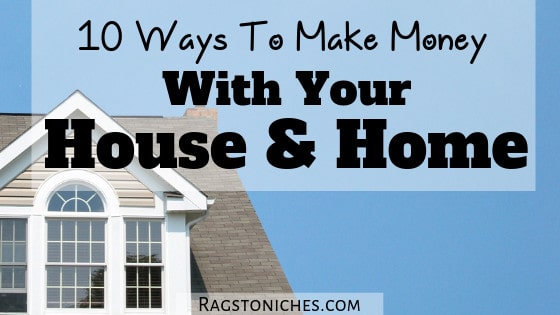 Ever wondered how you could make extra money with your house, or somehow using your home?
If you're looking to increase your income, the solution could be right under your nose – quite literally.
Whether it's an enjoyable side hustle you're looking for, or a full time business venture, there are many ways you could start earning from your property.
Today I'm going to go through 10 ways you can make money with your house and surroundings.
It doesn't have to specifically be a house either… Some of these options can work just as well with an apartment, or that trailer that you barely take away any more.
1/ Rent A Room!
Many people are looking for a spare room to rent out cheaply, with rent being so expensive in many cities in particular.
Students are constantly on the look out for affordable accommodation.
has some family friends who actually rented out a spare room to foreign students and included more of a package deal… all meals included and a guided tour of the local area and city.
Of course, you need to be sure you're doing everything legally for your own country and laws are going to differ depending on where you live.
For example; you can earn up to £7,500 tax free in the rent a room scheme in the UK.
2/ AirBnB: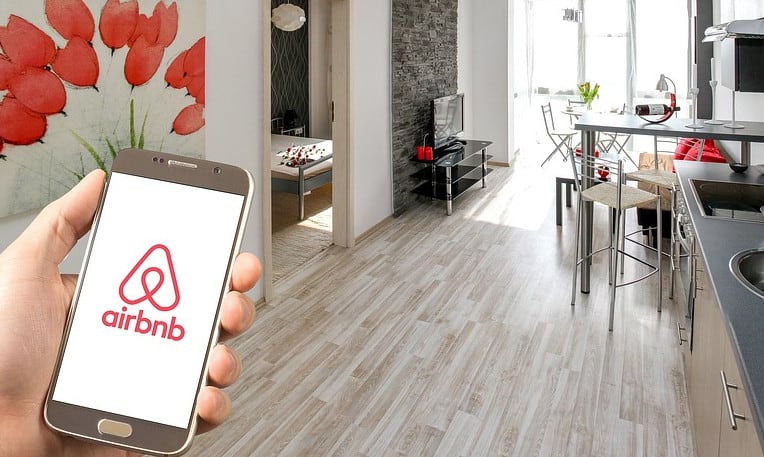 Unless you've been living in a cave in recent years, I imagine you have heard of AirBnB before and this can provide an alternative to the traditional route of renting out a room in your home.
Because, renting out a room in your home is likely to be a fairly long term commitment, where the same person may be hoping to stay for many months, or even years.
With AirBnB, you can also rent out a room in your property – but generally this is shorter term, for people visiting the local area and wanting a more affordable and unique experience to a hotel.
You could also rent out your entire home, or you could create accommodation just for this purpose…
Such as by converting a shed into a mini apartment, or by renting out your trailer/camper, or pitching up a TeePee in the garden!
I once stayed in a property that consisted of a converted shed in someones driveway….. Pretty unique, but actually, they made it look gorgeous.
One thing I like about this option, is that you do have the opportunity to be creative with it, if you'd like to be. Take a peek at AirBnB properties here.
Pin Me For Later!
3/ Rent Out Your Storage Space:
Storeatmyhouse refers to itself as the Airbnb or storage.
This is an extremely hassle-free way to make money, because once the stuff is stored, there's nothing more to do.
Maybe the owner will check up on their stuff now and then, but largely this is going to be passive income.
If you're in the UK, you may want to check out Stashbees, which is another site that can help you rent out your storage space and currently has 5 stars on Trustpilot.
4/ Look After Animals In Your Home:
Whether you take in dogs, hamsters or snakes – you could be a home away from home for peoples beloved pets.
Whether you create a full-blown kennels facility, or simply look after Dogs an other pets in your home on a short time basis, there are many options.
You could provide safe accommodation for overnight stays and longer stays, if their owner takes trips away.
Here are some other ways you can make money with animals.
5/ Rent Out A Workspace:
If you have a workshop, art studio, an office space, or even just a big dining table you're willing to rent out – there could be some people out there looking!
Some art students, for example, may not have the space at home to complete their art, or design projects.
Perhaps someone who wants to work on DIY projects, but doesn't have all the tools, space and equipment to get started.
There are many office spaces available for people to rent, but just for a desk space these can be really expensive.
So, offering people a more affordable option will be appealing.
6/ Rent Your Garden Space: As A vegetable Plot/Allotment!
If you don't really use your garden or backyard, how about setting it up so that other people can rent it out and grow fruits and Vegetables?
You can place an Ad online for an allotment space to rent and feel good about the fact that you're making great use of the space.
If you have green fingers yourself, you may want to grow your own veg and sell it locally – another way to get some extra cash.
7/ Have A Massive Driveway? Rent Out Your Space!
You know how expensive parking can be in towns and cities and there often a shortage of affordable parking available.
Therefore, you could provide a more affordable solution for people; by renting out your driveway!
This is going to be especially beneficial if you live withing good proximity of a large town or city.
8/ Rent Your Home As A Film/Tv Shoot Location!
If you think your home could make a brilliant location for TV or film work, you can make good money.
The average home owner on Giggster earns over $2,000 per booking.
In the UK, it's expected you could earn between £2,000-£5,000 per DAY for a feature film and several hundred per day for something smaller, like a documentary.
9/ Run a B&B:
If you have some spare rooms available, or some space where you could build additional accommodation, or extend your property; you could start your own bed & breakfast.
Of course, this is going to be more of an intense venture and more work on your part, as you'll also need to provide breakfast, (although this could also be continental).
However, you could find your earn considerably more providing this type of accommodation, in contrast to long-term lets.
10/ Use Your Home – To Start A Home Based Business.
There are any number of businesses that you could start from the comfort of your home.
To name a few…
Hair and beauty therapist,
Caterer,
Massage therapist/alternative therapist,
Interior Designer,
Create & Selling Crafts, toys, etc.
Alternatively, you could use your home to run your own internet based business.
Whether that be with Affiliate marketing, E-commerce, Dropshipping, Freelance writing, Virtual Assistant Work, Graphic Design and more; you can find 40 ways you can start earning here.
You could also make money from blogging – get my free guide to starting a money making blog here.
So, there we have it! Whatever route you decide – ensure that you do your research well.
Check up any tax details and ensure you're declaring your earnings correctly.
Also, be sure to check up on what insurance cover you'll be needing for your new business.
These are not things you want to overlook!
Have I missed anything out…. Let me know in the comments.
All the best,
If you'd like to learn how to build an online business: Get Started Here!! 🙂