What Is Enroll App, A Scam Or Legit?
Enroll app enables you to help companies and website owners, make decisions about their business – and get paid a fee for doing so.
Whether that be, to give feedback on their website, logo, content or ease of navigation.
Anyone can take part in Enroll and it's simple to join – you just need to be over 13.
Something I like about Enroll app, is that you can take tests anywhere, not just on the PC.
The tests are really easy to do on your mobile phone and they're fun too.
Update Oct 2017:  I have been sent a few tests this week, after many weeks of nothing.  How about you?
>> Fed up of making peanuts online?  Try giving this a go!

While I do like other related companies, (such as User Testing) – many require you to need to complete them on a PC, use a microphone, or a webcam.
That can be a bit of a barrier for some people and means you need to be in a quiet place.
Additionally, with other similar sites, you often also have to be tested before you're accepted.
So, I'm pleased that's not the case with Enroll app.
For each test you do, you're paid a small amount and once you have made a dollar or more, they pay you via Paypal once per month.
Signing Up With Enroll App – Simple!
Signing up is really simple here.
While User Testing do pay more, signing up is more complicated…
As you need to do an upaid test, using a microphone in order to be accepted.
But with Enroll, you just fill in a few details to sign up and you're good to go.
If you're unsure what you'll be expected to do, there are some trial tests you can check out.
The tests you do as trials aren't viewed by anyone, but just a chance for you to see what may be expected.
Once you're signed up, you're emailed instantly and told to expect some tests in your inbox soon.

So, now you know how easy it is to sign up – I will talk about how how long the tests are and how much money you can make.
You won't make a fortune by any means – but this is in no way a scam.
How Long Are The Tests With Enroll?
After you sign up, you are then eligible right away to have tests sent to you.
These will be emailed, but can also be seen on your dashboard with Enroll, if available.
Tests are often super quick, but can be anything from a few seconds, to 5-10 minutes.
While these a called "tests," there are no right or wrong answers.
You'll simply be given a mini task to complete or question to answer.
This may be as simple as explaining why you prefer one image, to another.
Or how you understand the layout for a specific webpage.
The only issue here is, that you need to be quick to take any tests that come in.
Once the the tests have enough takers, it's gone…
So, it's only those who have the quickest response time, that will get the tests.
Unless you're at your computer/phone/tablet at the time and see the test come in, it's unlikely you'll be quick enough.
How Much Can You Earn With Enroll?
How much you earn can vary.
However, I got 50 cents for my first three tests, which I was more than happy with – as each only took me a few seconds!
Plus a 10 cent bonus for the first one!

Some people have reported getting paid 10 cents for a quick test.
(update Oct 2017:  The last bunch of tests, I've made 10 cents each time).
Others have claimed you can make up to $1.50 – and the most I heard reported was a few dollars for a test.
However, you also get little bonuses as you go along.
You can earn badges by completing tests and get little cash bonuses for reaching targets – 50 cents when you reach your first badge.
How much have you made in bonuses?  Leave me a comment below!
Enroll App Tests – Easy Peasy!
The type of test you may be completing will also vary.
I'm unsure whether your demographic may effect what tests you're sent to complete also.
But, for a simple example:
One sample test simply asked me to click where I'd sign up, if I visited the website below: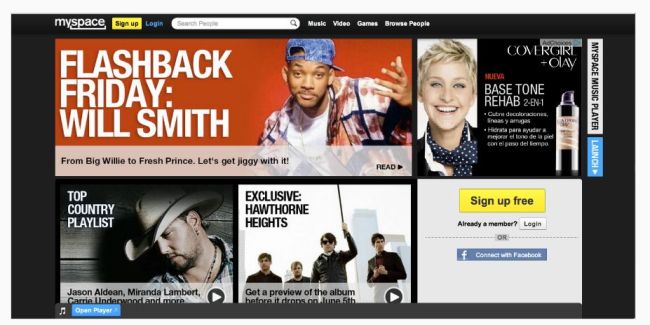 Very clearly, you can see the "sign up free box," in the right bottom corner of the screen.
So, I just clicked on that sign and that was the end of the test!
It literally took a couple of seconds.
Is Enroll App Worth Your Time?
I really like the simple layout and design of their website and how easy it is to sign up and get started.
They've made the website very simple to understand and clearly laid out.
While User Testing clearly will make you more money, ($10 for 20 minutes, $3 for smaller tests)…
With User Testing, you do need a microphone.  For some other similar sites, you need a webcam too.
For people not comfortable being recorded, they miss out in those cases – so, it's good that Enroll is different in that respect.
Since I only recently signed up with the purpose of researching the company and checking it out – I am unsure how regular the tests will be.
I'll be sure to update over time.
What's your experience with Enroll app?  Leave me a comment below!
Another bonus with Enroll is that you can do a lot of these tests from different devices, (such as ipad or iphone).
I know with other sites, I sometimes have a busy house and no where quiet to complete the tests!
And definitely can't do them outside either!
But with these tests, you really could complete them anywhere that you have an internet connection.
If you want to check out Enroll, you can sign up here.
What Is Enroll App, A Scam Or Legit Website?
Enroll is definitely legit and has inspired me to go and check out more usability testing sites.
I particularly like how simple and quick the tests seem to be to complete.
Plus the fact, you do not have to be recorded completing the tests!
All you need in order to participate, is a computer, ipad or iphone and a paypal account.
While these sites are definitely a decent way to make a tiny bit of money on the side, you won't make much for the time and effort you put it.
Let me know how you get on with Enroll app!
All the best,