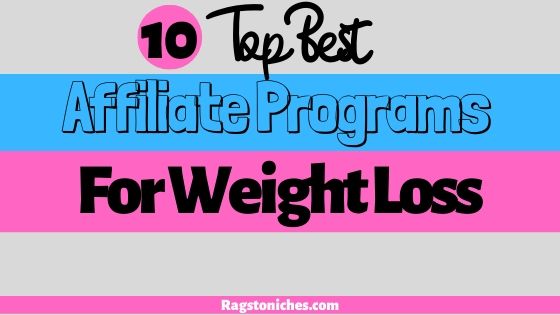 If weight loss is a topic relevant to your blogging niche and audience – you might want to check out some of the best affiliate programs for weight loss!
It's no secret that obesity has been on the relentless increase in the west – due to the amount of convenience foods, take out options and portion sizes gone mad.
So too though, has been the rise in various diets – from intermittent fasting, to Paleo, to the Ketogenic diet.
The weight loss industry is a multi billion dollar industry and while it's a highly competitive space when it comes to affiliate marketing, it's still something you could certainly incorporate in many niches.
For example; if you're a lifestyle, Mommy blogger, or even a foodie blogger, (particularly if you focus on special diets or low-fat).
It goes without saying that weight loss affiliate programs should also be included in any fitness or weight loss related blog.
Big names are keen for bloggers to sign up with them and promote their product or service.
While there are a mass amount of weight loss programs choose from, process with caution unless you know plenty about it.
There are also many tacky products out there – as well as outright scam products.
Many of the bigger name products actually don't have the best commission rates either, but if you have access to plenty of targeted traffic – it can still be profitable for you!
In this post I will be talking about the following legtimiate weight loss affiliate programs…
Healthy Wage
Weight Loss Evolved
Jillian Michaels
Weight Watchers
Wonderslim
Bistro MD
Natalie Jill
Diet Togo
PlateJoy
Noom
Are you an affiliate with any of the above companies… What's your experience been? Let me know in the comments!!
Healthy Wage:
Healthy Wage is a major winner quite literally, as it's a program whereby you place a bet on how much weight you can lose.
If you manage to reach your goals in a certain amount of time, you win a cash amount.
However, some people have managed to with thousands on this platform and have found it extremely motivational.
Plus the biggest prize someone has won here is 10k… Which is a pretty good promotional fact to use in your campaigns!
To sign up this program: You first need to join Shareasale, (it's free). It's also worth joining anyway, as it's an affiliate network that houses many affiliate programs.
Commission: $50 per sign up or $30 per team, but they regularly put their commission up to $100 during promotional periods.
Earning Potential: One off sales, but good be highly converting to the right audience.
Weight Loss Evolved:

This is an in depth program, that's meant to be based on scientific data & developed by medical professionals.
Clients have more hands on help – including how to eat healthily at home and work out how they can maintain their weight over time and keep that weight off for life.
This is a pretty high ticket program, so for people who are willing to invest in themselves and lose the weight, rather than people looking for cheap programs and quick fixes.
Jillian Michaels: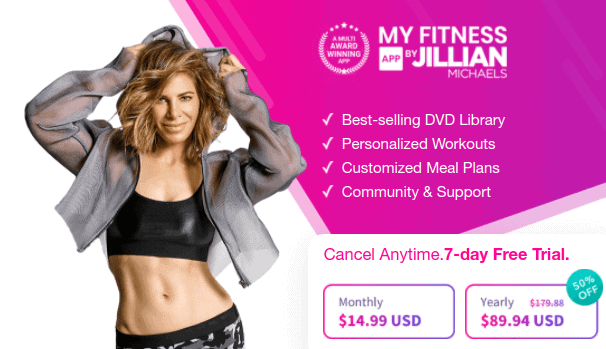 Prior to getting into running and fitness in general, I did zero exercise.
That is, until I discovered the 30 day shred workout DVD program – It was the first program I ever stuck to 100% from home.
I lost weight, I got in shape and went from a coach potato to marathon runner in less than 18 months.
In fact, I still do the 30 day shred workouts on a weekly basis! So, it goes without saying – I'm a HUGE fan of Jillian products!
Jillian has tonnes of amazing products and one of these is the Jillian michaels fitness app – which I can also vouch for, being a member myself!
The fitness App has a whole library of different workouts, that you can easily fit into your day – as well as meal plans, tracking tools and more.
The great thing about the App, is it comes with you wherever you are! I will be taking it away with us on vacation and managing to fit in some workouts.
Affiliate Sign Up: Another one with Shareasale.
Commission: 20% on new sales.
Earning Potential: While this is only a 20% commission, there is an opportunity for high conversions. Jillian is also a well known personality, which can help boost those conversions further.
Weight Watchers: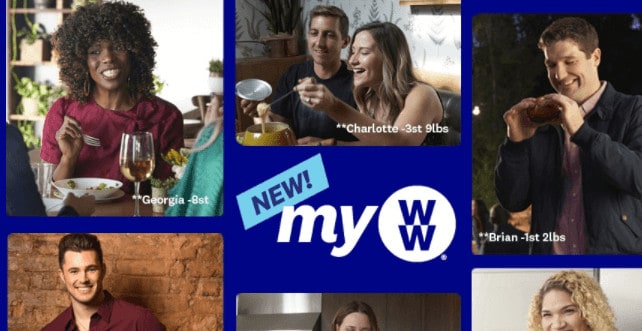 I'm a long-term Weight Watchers member and so, I felt I had to include this program on the list.
It's how I first lost my post baby-weight over a decade ago, (prior to any exercise) and it's the first program I go to, when any weight starts to creep back on!
It's the only program that has ever worked for me and also what helped several of my family members.
They're well known for their credibility and experience and make dieting "easy," with their points system – where no foods are banned.
Their App is also awesome, easy to use and fun. They're so well known that they should be a fairly easy sell, but unfortunately the commission per sale is $10.
Nevertheless, it could bring in a nice additional income stream if you have plenty of targeted traffic.
Affiliate Sign Up: https://www.weightwatchers.com/us/affiliate
Commission: $10 per customer
Earning Potential: Not great, unless you can bring in a LOT of new customers and the commissions are not recurring, unfortunately.
Wonderslim: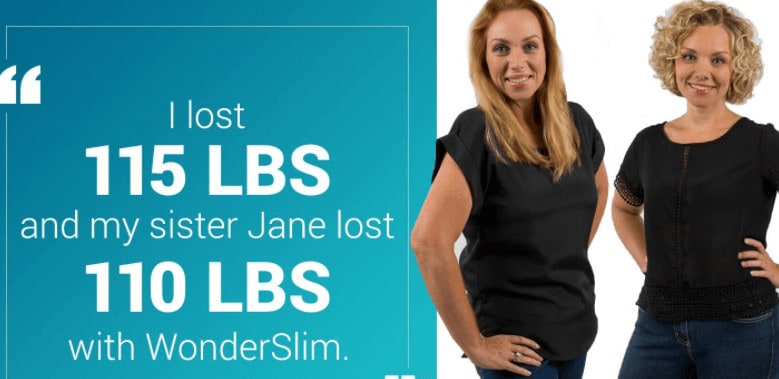 This is another meal replacement company that guarantees your money back to its clients with an average sale of $120 per sale.
The clients eat every three hours; the meals include smoothies, soup, and pudding among others things.
A good feature of this program is the money-back assurance for its clients and they claim to have a high conversion rate.
Affiliate Sign Up: You need to sign up with Shareasale first to gain access to this program.
Commission: 10% for new customers, 5% for returning customers.
Earning Potential: 10% is certainly on the low side – but as they claim you make $120 on average per sale, perhaps it's still worthwhile!
Bistro MD:
This reminds me somewhat of another program my husband once used, because rather than YOU making the food, this is more of a food delivery service.
You can eat all your meals prepared by Bistro and not even have to think about cooking, meal plans and prep.
They also have various menus to suit your needs.
Therefore; These meals are good for a client with various medical conditions such as diabetes, high blood pressure, vegetarians and for menopausal women among other conditions.
They even have snacks!
In addition to this, Bistros MD also offers a customized kit for Weight loss and they also have bonuses and other incentives that you could market to your email list to entice new customers over time.
Affiliate sign up: https://www.bistromd.com/affiliate
Commission rate: $45 on initial sales.
Earning Potential: This one is a one off, but a nice one of $45 sale – if you can target the right audience.
Natalie Jill:

Natalie is an inspiration – as someone who was 60lb over weight in her late 30's, she completely transformed herself, her fitness and her life.
She has various products and good commission rates available.
For sure, this would be a solid program to target if your audience is primarily women in their 40's and 50's.
Pin Me For Later…. 🙂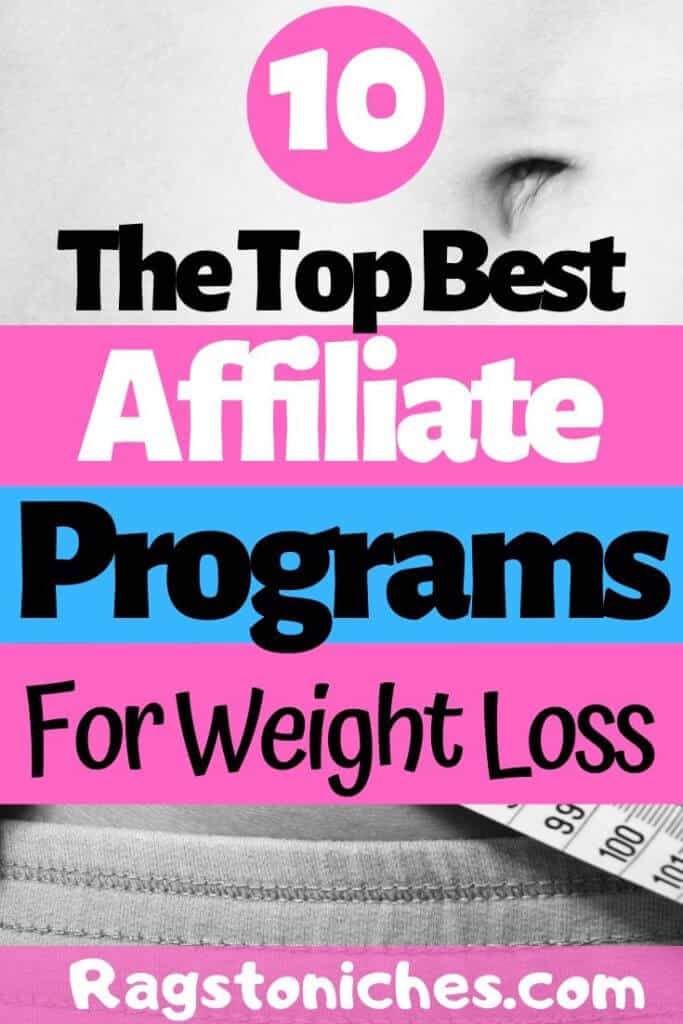 DietToGo: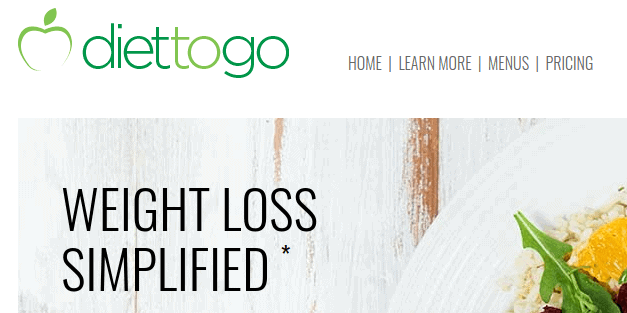 They also have an attractive 45 day cookie.
Another meal plan delivery option, that is a hassle free option for people who really don't enjoy cooking and meal planning.
The meals have nutrition that you need, but in a calorie controlled bundle.
Also, customers can have access to health providers that can keep them motivated.
Like many of the options here these days, they also can cater to specific diets – such as the popular Ketogenic diet, low card and diets for diabetes patients.
Affiliates also have the opportunity to earn additional bonuses.
Affiliate sign up here: https://diettogo.com/affiliate-program Commission: $40 per sale plus potential bonuses.
Earning potential: while this is a one-off commission, it's a nice amount per sale, with the potential to earn more via bonuses.
PlateJoy.
This is a meal prep company with a difference – as it has a unique tailor-made meal programmed such as keto, low-card, paleo and clean eatings!!
It emerged to address the people prone to diabetes. This is a good one to consider, as the company currently has 4.7 stars on Trustpilot.
There are two plans – their weight loss kit is $89 and includes breakfast, lunch, dinner and a snack & there is also a basic plan. you can trial it for 10 days.
Affiliate Sign Up: Yet another affiliate program you can access via Shareasale.
Commission: $250 bonus if you generate 30 sales in one month. You make $15 per $89 subscription sold.
Earning Potential: Good if you can generate multiple sales per month & get that bonus. Otherwise the flat out $15 isn't amazing.
Noom:
Noom focuses more on generating long-term results and not on fad diets and trends.
It's a weight loss App that's all about establishing new healthy habits for life.
That being said, it doesn't come cheap, with the App costing $45 per month.
However, it does include things such as…
Various logging abilities, (weight/blood pressure/ exercise/blood sugar).
Health coaching.
Calorie breakdown based on lifestyle questions.
Motivational tools.
So, there is plenty to keep you on track and it's a pretty popular one to promote.
Affiliate Sign Up: can sign up to Noom through impact, an affiliate network.
Commission: $15 per trial.
Earning Potential: A one off sale, but something you could regularly promote to your followers/mailing list.
So, Which Weight Loss Affiliate Program Should You Choose?
First and foremost, you want to go for something that will connect with your audience.
But in addition, ideally go for something that you can relate to, something that inspires you and that in turn should make it much easier for you.
Then it's not so much "selling," as sharing something with your audience that you already love.
If you can in any way incorporate Jillian Michael's into your niche, that would be no.1 on my list and certainly something I feel would appeal to anyone that wants to work on their fitness and weight loss in combination!
Whatever route you choose, remember that reviews can rank well in Google, so it's good to incorporate things like reviews, list posts, best of posts and so on in your blog – where you can include your affiliate links.
Choosing what affiliate programs to choose is only the beginning. You also have to know how to drive traffic to your blog or website… and for that traffic to be highly converting.
There's no point in trying to sell weight loss products to your audience, if you're running a niche site about luxury cat beds… (umm… not sure where that example came from)…
Hey, you may well get some sales, (many people are interested in weight loss) but you won't get as many sales as you would if your website is already highly targeting people who want to get fit, or lose those extra pounds.
What's more – people don't tend to buy often from people they don't trust.
That's why building an audience and email list with people who are actually interested in what you have to say, is going to be the long term goal.
When I wanted to start learning about affiliate marketing, I joined the training platform here, which helped me as a complete newbie, generate a profitable website.
I hope you found this post useful – let me know if you have any questions in the comments!