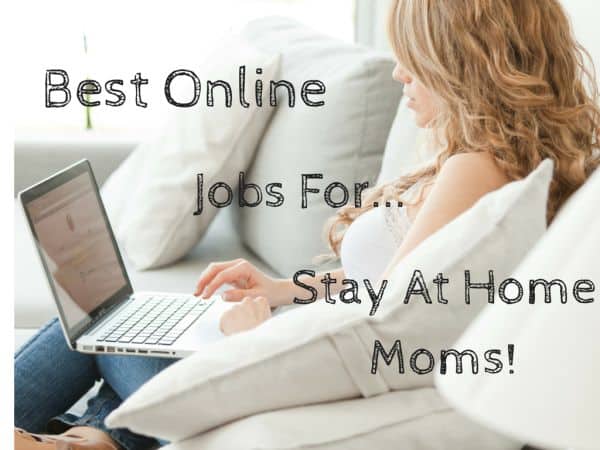 What are the best online jobs for stay at home Mom's?
Are there any legitimate opportunities that are feasible?
Many mom's out there are trying to find legitimate work opportunities from home that mean they can have a great work/childcare balance and avoid large childcare bills.
But many work at home jobs still require you to work certain hours and the best online jobs for Moms are ones where they can dictate exactly when they work and fit it around their lives and their kids.
Desperate Mom's, looking for quick cash opportunities regularly fall for scams.
If it sounds way too good to be true…(e.g. you'll be making thousands within a few weeks and so on…) then it probably is.  Trust your instincts.
The bad news is, if you want to make money online, it will take a bit of time and it will take considerable work – but the rewards for your time and effort, can be good. That is, if you stick at it!
Ok, so lets look at some potential ways you can make money online….
Ok, so I'm sure you've heard this suggestion before.
But loads of sites seem to jump on the bandwagon telling Moms to…  Become a "Mommy blogger."
NO… don't do that.  You're a Mom with a blog, you don't have to be a "Mommy blogger."
Create a blog about something you're passionate about, something you want to help people with, solve a problem that other people have, base it on a personal journey you've been through.
Put yourself in the shoes of a reader – what sort of blogs do you like to read?
Which ones do you go back to?
Most people really don't want to read about some mundane every day stuff and look at lot of photos of your kids.
Largely,  People either want to be entertained, they want to learn something, or they're looking to solve some kind of problem in their life!
If you can attend to either or all of these things, you can do well.
Ideally, you want to stand out from the rest and have a unique edge in one way or another.  Be honest and be bold.
Once you have some decent content on your blog and start generating traffic, you can monetize your blog in many ways.
One major way is via affiliate marketing.  Another popular option is Google adsense, (but you need a tonne of traffic before you make anything decent!).
Alternatively, rather than a straight blog, you may want to consider building a NICHE WEBSITE. 
A niche website is built around a narrow area of interest, (for example; dog training, parenting, breastfeeding, crafting, running gadgets, gifts for dads… literally any specific topic you can think of that has an audience).  
By learning SEO techniques and using keyword research, in combination with quality content, you work on getting your site as visible as you can in the search engines and generate organic, (free) traffic.
If you're wondering how on earth you go about learning any of that, it's actually not as difficult as it sounds, (although will require some work).
To learn how to best monetize your blog or niche website, (as well as learn everything you need to know regarding SEO techniques and Keyword research) check out this online community… you can join for free and get two free websites to boot, plus training as a starter member.
Building either a blog or niche site takes time, but with the right guidance, you can certainly start seeing some sales coming in within the three to six month mark, for a majority.
This will depend on how popular you niche is, what the competition is like, how much traffic you're generating to your website and most importantly – how much action you take as far as building your site.
Action! Action! Action!…. this is key.
Take a moment and you can build a free website in a matter of minutes below….!!

Anyone can now be a Freelancer!  You can work online for people all over
the globe.
I'm currently looking at doing some Freelancing myself now and I've also had some experience with outsourcing work for my websites – which I've found to be a really positive experience.
While Freelance writing is what you may typically think of, there are far more opportunities than that – including graphic design, illustration, virtual assistant work, photography and much more.
You will often need some examples of your work – and these should exhibit your skills to the best of your ability.
Here are some sites you may want to look at, have a browse around and see what other people are offering to get a good idea of what you can do.
Upwork, 

P

eople do often go for the lowest bid here, but if you want to get some experience, you can start off at a lower price and work your way up!  You're not limited by writing here, there are all kinds of freelance work you could go to.
Constant Content 

The great thing about this place is you write the articles of your choosing and other people can buy them.  You can choose any topic that interests you, which is appealing.  The price per article can also be good, (around $40 an article on average) but your content does need to be a high standard.
Text Broker (US), Text Broker (UK) Writing only – the most you'd get as a 5 star writer is $50 for 1000 words, but it's another way to build confidence and see what you can do, can be difficult to get your foot in the door.
i-writer While the pay is super low to start out, (around $2 for a 500 word article) you can work your way up anywhere from around $8-$30 as you progress. While it's not much, it's possibly one way to build your confidence at first, if you're just starting out.  However, there are some issues with this platform, read my review here.
Wizzley I haven't tried this out, but you can post articles here and make money via attaching your google adsense account and also via affiliate links within your article, (such as amazon).  They also have a referral program once you've published five articles, so you can earn a commission that way too…  again, perhaps a good way to test the water if you're not feeling confident enough to go for a straight job.
See below for an Upwork tutorial and review…

While there are a variety of platforms that you could use to get started.  The best thing you can do if you want to start Freelancing, is to build your own platform and pitch to your own clients independently.
If you're serious about Freelancing, I strongly recommend Gina's course:  30 days to Freelance Success!  She went from zero to $4,000 in just six months.
For a freebie, you can also pick up her 200+ freelance niche ideas here.
Etsy has really taken off in recent years.  If you have a passion for making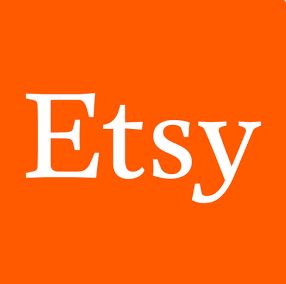 things and love arts and crafts, you could certainly think about creating something to sell.
Take a look around Etsy and see what is on offer… Do you think you could compete or do better?
Some resources that might help you make up your mind….
Only your imagination limits you when it comes to fiverr.com  From general tasks such as editing, writing work, illustration, graphic design
and virtual assistant work…
…to the truly bizarre.
So, if you'd like to do a belly dance whilst juggling bananas, there could be a market for that.
The thing is, it's so simple to get started with Fiverr, that you may as well give it a go.
You'd make the most money with minimal effort by creating something people can download again and again…  then all you need to do is click send.
You could also have more than one gig, to expand your potential reach and earning potential.
Fiverr is no longer just a $5 gig either, you have the chance to add on plenty of added extras to make more money.
If you think gigging on Fiverr may be for you, you could check out this fiverr success ebook – by Corey Ferreira, which has a tonne of useful info explaining how he makes $4,000 a month on Fiverr.
Write Children's Books/Become A Self-Published Author!
I wanted to specifically mention writing children's books in particular, because I think – as mothers- we do get to read so many children's books and I'm sure many would like to write their own!
Well, Amazon has made it much easier to create children's picture books.  They've now created the "Kindle Kid's Book Creator."  This has made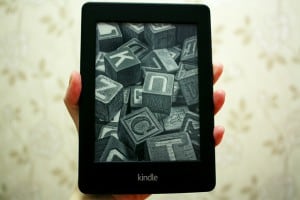 creating your own kids book SO much simpler.
This is a really vastly expanding market and there are many self-published authors doing incredibly well.
Illustration wise, there are ways you can outsource quality illustrations at low cost.
I actually found a very talented illustrator on Upwork.  
I recommend you go for the best illustrations you can afford however.  There are lots of self-published books out there that have poor illustrations – if your book has great ones, you will stand out.
Recommendations:
If you're interested in self-publishing in general, not just writing children's books, then k-money-mastery is a good course to get you started, it also focuses on outsourcing writing.  So, if you're not a great writer, that still doesn't rule you out from making money from self-publishing.
I highly recommend the

picture ebook mastery course 

if you're unsure how to get started with self-publishing kids books.  I went through the course myself and found it very useful.
In addition, choosing the right niche when it comes to self-publishing can be vital for your success.  You need to write where people are looking, but also where you can compete with the competition.  

Kindle SPY

is an awesome easy-to-use tool that allows you to SPY on other authors on the kindle platform, see how much they're earning and determine which niches are profitable.
Lastly, the tool K-Optimizer helps you organise and keep track of all of your kindle books – as well as format them correctly and sent to multiple free websites for promotion.
Create an online Course with UDEMY!
I love Udemy, you can find some pretty good courses that are good value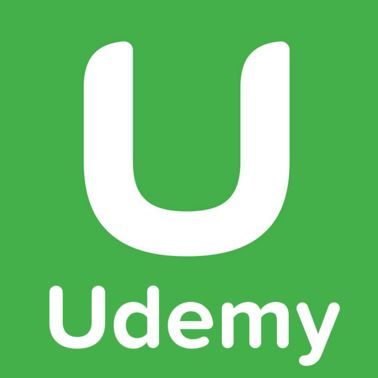 and in addition to this – you can create your own.
Creating an online course can be extremely profitable and with Udemy, they're also really simple to create.
Do you have any area of expertise?  You can teach absolutely anything on the Udemy platform and you can use their free course design tools to create your own course.
You can then promote your course online worldwide!
There is a large earning potential here, even more so if you already have a platform from which to promote your course or courses, (whether it be a blog, website, or a large social media following).  Check out UDEMY here!
Below Jerry Banfield talks about how to create a profitable Udemy course…

So, those are just a selection of jobs you could do from the comfort of your living room.
Why not give one a go?
There is plenty of potential online, you just have to have a plan, apply yourself and – most importantly – see it through.
The most important thing you can do is to TAKE ACTION… take that first step and do it TODAY!
A majority of online opportunities have greater earning potential if you have a blog or website, because you can make money in the long term if you keep with it.
Having a platform, (such as a blog/website) also helps you easily reach out to others and showcase some of what you do.
If you're interested in starting a business, start by creating your website or blog today, it will be one of the greatest decisions you'll ever make.   Start learning how for free.  
I do hope you found this post useful and can start making money from home in the near future!
All the best… 🙂