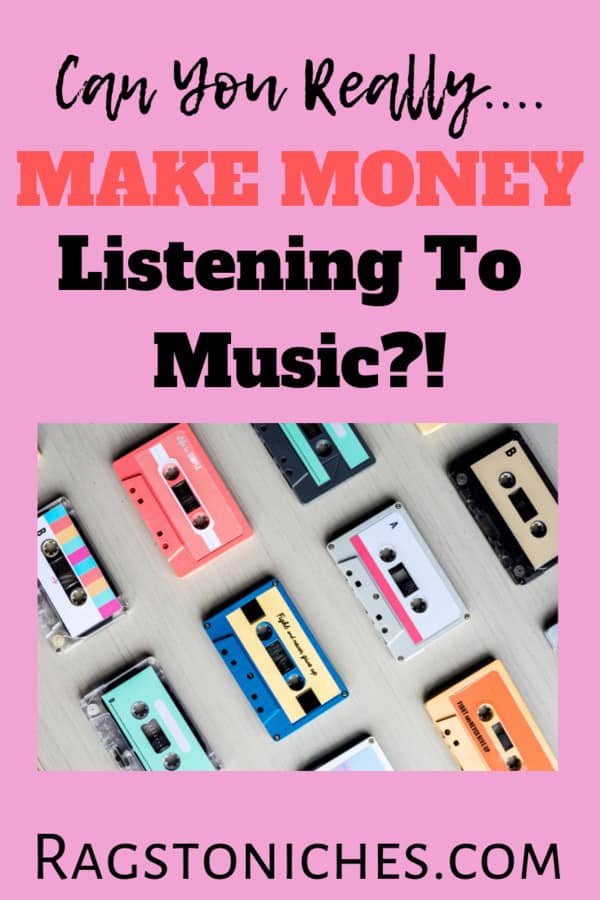 HitPredictor is a website which claims you can potentially earn rewards, by listening to and rating music.
So, what exactly are these rewards and how easy are they to accumulate?
How much of a reward do you get for listening to music and are there any other ways you can earn rewards too?
These are all things I was thinking about when I signed up….
But after I did, something was surprising, which I will explain in a moment!
I look into many ways you can make money, earn rewards and even win cash online… But really, with so many sites, you will earn pocket money at best!
Fed up of Pocket Money…. You Could Try This!
So, in my Hitpredictor review today, I cover the following:
What is HitPredictor about?
First impressions of Hitpredictor & signing up.
Other ways you can earn points, (aside from rating music!).
Is HitPredictor Still Going? (I check out social media!).
How many points do you make for rating songs?
Can you really make money with HitPredictor?
PROS VS CONS:
HitPredictor Review – concluding thoughts!
What Is HitPredictor about?
At HitPredictor, you have the chance to rate songs from various artists and different musical styles.
Every time you rate music, you earn points. You can also earn points from referring friends and answering polls.
You can save these points up – although, unfortunately you cannot exchange your points for gift cards, or cash.
Instead, you use your points to gain entry into raffles to win Amazon vouchers, (and sometimes other prizes!).
At the time of writing, there are weekly raffles for $20 and $50 and then a monthly raffle for $100 in Amazon vouchers.

In order to enter the raffles, you need to use the points you accumulate.
To enter the $20 raffle, you need 100 points.
To enter the $50 raffle, you need 200 points.
To enter the $100 raffle, you need 500 points.
You can buy one raffle ticket per day, so it's not confined to one entry.
The prizes will vary – I only saw Amazon vouchers and they're only available for Amazon.com
Some prizes, (at some times!) need to be mailed. They will only mail to a valid US address.
First Impressions Of Hitpredictor & Getting Started:
My first impression of this site was that it looked pretty dated in design! There wasn't really anything appealing about it at all.
In any case, signing up is simple to do with your nickname and basic details/password.
On the main dashboard, there wasn't much at all going on.
However, one plus was, that everything was pretty easy to understand and simply laid out – so, you weren't left guessing what steps to take.
Signing up takes no time at all and from here on you're free to explore the dashboard and get started.
Now, I was ready to listen to music and there was a section, where you could save your listening preferences.
You can see the selection that you must choose from below – but you can only choose three overall.

However, when I went to the section to rate music, I was confronted by the text image below – informing me that I'd already rated everything available.
Having only just joined the platform, this was a bit disappointing.
Related: Get Paid For Your Opinion – With These Paid Surveys.
Other Ways You Can Earn Points….
So, as I just explained, there wasn't any music available for me to rate at the time I checked it out.
What about you? (Let me know in the comments).
If you want to find other websites like HitPredictor, you may want to check out these two:
The two other ways you can make points on this platform, is by answering polls and referring others.
Answer Polls:
When you click the tab for polls on the left of the dashboard, you come up against a list of different questions that are music related.
Click on the question you want to answer and it looks something like this….

By answering a poll question, you seemingly get 5 points.
The Referral Program:
You can also get rewarded for recommending others, but unfortunately this isn't very exciting!

If people sign up via the referral link they provide you with, (that you can share with social media and so on) then you can… eventually… get 25 points.
But you won't just get them for people signing up.
In order to get the 25 points, your referral needs to sign up AND listen to and rate 5 songs within a 30 day time frame.
Considering there weren't any songs available at all when I signed up and the fact that most people just don't take action with these things – it seems fairly unlikely.
More likely that people will sign up and leave immediately when they see that there is next to nothing to do here.
Is HitPredictor Still Going?
Because everything looked a bit quiet and there were no songs available, I thought I'd do a bit of investigating!
I went on to Facebook and saw that HitPredictor are still active on Facebook.
In fact – this seems to be where they announce their raffle winners!
This is at least promising to see, because you'll be able to see that these winners are real people.
I mean, actually they just give the usernames of the people – not actual Facebook names, but they don't have to do that.
So, the fact they are sharing usernames on their Facebook is a good sign and it's also a good sign that they're still active on their social media channels.
How Many Points Do You Make For Rating Songs?
While I did not manage to rate any songs, (yet) I have read that you get 3 points per song!?!
This really surprised me though, because you get 5 points for completing a poll, which takes zero effort and would have thought you'd get much more for the song rating section.
Let me know if you've managed to rate some songs and what you're getting at this time.
If it is the case that you don't get many points, you can see that it would take some time to even get one ticket for a raffle.
Considering, you need 500 points to get entered into the $100 Amazon raffle!!!
Plus, then it's only a RAFFLE, it's only a very slim chance that you'll win anything whatsoever!
Can You Really Make Money With HitPredictor?
What rewards you see at any given time, may be associated with where in the world you are.
As I'm outside the US, it may be that I can only see the raffles.
Apparently there are some other awards you may be able to get, that can be shipped to you, (but only in the US).
But…. no matter what, you're not going to get much here at all!
If all you can enter is raffles, the chances of you winning anything at all, is really slim anyway.
If you can build up enough points for any additional prizes, (if/when there are any!) it's going to take a really long time to do so.
BUT… If you love to listen to music and discover new potential bands that you may not otherwise, this may be something you could enjoy.
(As long as you actually get to listen to some…..).
It may be an OK site for a bit of fun… But as far as these sites go, I personally would go for Slicethepie over this.
PROS VS CONS
PROS:
Chance to potentially listen to new music/music you wouldn't anyway.
Raffles to win rewards, such as Amazon vouchers.
Free to sign up.
Simple to navigate website.
Active on social media & they share winners usernames on Facebook.
CONS:
No music available for me to listen to, (this could be due to location).
You need to be in the US for rewards that require shipping.
You don't get many points for activities.
Only raffles – you can't straight exchange your points for rewards.
HitPredictor Review Concluding Thoughts….
I couldn't personally recommend HitPredictor at this time. Once I get some music available, that could change.
But really, I think you should be able to exchange points for rewards and not simply raffle tickets!
I used to make money from entering competitions online, but I won because I entered thousands – it's a numbers game!
The more you enter, the higher your chances of getting "lucky."
Your chances of winning the odd raffle/sweepstake/competition when you just enter a couple here and there, are very slim.
For the amount of time you need to put in, just to get one raffle ticket – it doesn't seem worth it to me!
I put my time into trying to learn a something new several years back – that was how I could profit from setting up websites online.
It's tonnes more work than something like this, but the rewards over time are also way more.
If you want to learn how you can do the same, this is where I got started.
If you're not sure how you want to make money online, I wrote about 40+ different ways here!
Let me know in the comments what you make of HitPredictor!
All the best,