Today I'm going to share with you some my top extra income sites.
These are some of the best ones that I have found personally to date and that I believe to be some of the most fun, interesting, or just better paying than some out there!
You can let me know if you have other ideas in the comments below.
If you're looking to make a little bit of extra cash on the side; then these websites may be of interest to you.
None of these sites are going to make you life changing money; but they can make you a little extra – or simply help you save money!
While these sites won't make you much, they're still fun sites  and  ALL free to join.
Additionally, you can join as many of these sites as you like to help give your income a little boost.
Interested in how you can make more online?  I made my first $1000+ online after completing the training here.
Mini Roundup – These are my current top 6! Tough choice and these are not set in stone, but may change over time.
1. Swagbucks! – A Great All-Rounder.

Swagbucks has been my number one choice for a long time now, partially because it is still one of the sites like this that I continue to use now.   
There are various ways you can earn and save – from earning cashback, taking surveys, playing games and even just by surfing the web via their search engine.
You can sign up from many countries Worldwide!
You can cash-out via a large variety of gift cards, or PayPal.
It's a really fun site and it's saved me a tonne of money over the few years I've been a member.
Click below to check it out and claim their free sign-up cash bonus of $5!  (Other bonus amounts too, depending on location!).
You can read my review here – or just sign up below.
2. Prolific Survey Panel – Best For High Paying Surveys!
If you're not in the US, don't dismiss this one just because they pay in pounds!
This is a great survey panel that pays way more than regular surveys.
A plus point of this platform, is that you will not get thrown off of the surveys!
You fill in a bunch of profiling questions and the surveys are matched to you, so you don't have to worry about not qualifying.
To be more precise, Prolific surveys are actually, "studies."  They are studies created by students, for the purpose of scientific and academic research.
As such, the surveys/studies are actually far more interesting than other surveys you will have taken in the past.
You can cash out your earnings from Paypal from just £5.
You can join Prolific from many countries around the world & they are looking at going global soon.
Right now, you're paid into PayPal via pounds, but you can easily change the currency from there in order to cash out.
How many studies you'll be able to do will vary on many things, but it's worth checking out.
I've made more in with them in one day, than I have using other survey sites for months.
Read my full review here – or simply join below.
3. QMEE – The Best For Browsing The Web.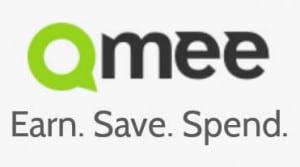 By downloading the free Qmee browser bar extension, you can earn cash every time you search the web. 
You can also now earn from paid online surveys as well.
Qmee shows you additional results in a side bar when you search for products in Google, Bing, Yahoo and even Amazon.
When you click their alternative suggestions, you earn a small amount in return.
You can then withdraw your earnings via Paypal, or Amazon giftcard.
Qmee also now have an App, that I've really been enjoying using.  🙂  Read my Qmee review here, or simply check it out below.
4. ReceiptHog – Fun App For Cashback!
There are lots of cashback related apps – Dosh App being an option in the US, or Checkoutsmart a fun on in the UK.
But Receipt Hog is a special one for me because…..  Well…
It's cute.
yep.  It really is.
However,  you can also earn money by scanning your receipts.
Plus, there are SO many different receipts you can scan and if you don't get points, you can get prize draw entries.
The most fun about this is the little piggy fruit machine!  You can earn extra points and prizes with your spins.
Read my review here.  Or simply check it out below.  At the time of writing, this app is only available in the USA and UK.
5. Respondent – Earn $140 Per Test!.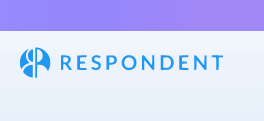 I was surprised that this website completely passed me by and I had no idea that it existed – let alone of the earning potential.
Respondent looks for regular members of the public, with various ranges of interests and expertise – to take part in research studies and get paid for it.
Obviously, if you have a particular field that you are an expert in, or have a vast knowledge in, then you're likely to get some higher paying tasks.
But that's not always the case. When I did my review, I noticed there was a study looking for pregnant women and it was regarding pregnancy vitamins – that was for $50.
I think the trick is, making sure you check the platform regularly, because like many survey-related panels, they don't inform you about knew tests.
You just need to keep checking back and it's first come first serve, (that is, if you're a good candidate and are accepted). Places will be limited.
Another great thing about Respondent, is you can earn for referring friends and family members to studies that you think would suit them.
You can actually make $50 per qualified referral that you bring in – however, in order to qualify – they must complete the study and be paid, prior to you getting paid.
Ultimately, this is one of the highest paying and easiest extra income opportunities I've seen on the web recently.
But how worthwhile it will be for most people, really depends on how well-matched they are to the studies.
If you want to read more about how Respondent works, read my Respondent review here.
Alternatively, just click below to get started – you get 1000 extra points when you sign up via my link below.
6. User-Testing – Best For Testing Websites.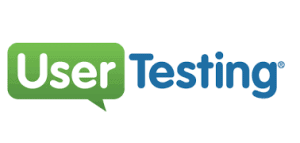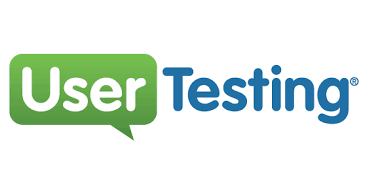 User-testing is a site that will pay you $10 each time you test a website.
Testing websites involves them recording your screen and you talking in a microphone through a series of tasks.
The tasks are very easy to follow and you're given full instructions.
Each test only lasts around 15 minutes, so it pays pretty well!
For more in depth info, check out my full review.
If you'd like to go to the site directly and check it out, simply click to join below – it's completely free.
Also, Don't Forget To Check Out…
There are survey sites included that allow members from many countries – (not just US/UK).
Also, please let me know in the comments if you'd like to make any suggestions, or have a site in mind that you'd like me to review.
What About Making MORE Than Just Pocket Money Online?
I hope you enjoy checking out all those extra income opportunities.
While they are fun to join, they're not something that's going to boost your income all that much!
If you're looking to make either a part-time, or full-time income online eventually; then building your own business online is the way to go.  
I personally make the most online from having my own blog and I wrote an in depth step-by-step post here – explaining exactly how you can do the same.
I also recommend you check out the free training here, as it will give you an excellent insight into how you can grow an income online.
There are many ways you can start building an income on the net; but the posts below will help you out!
I hope you have found this info useful!
How do you make money online?  Are you building an online business?
All the best…

Pin Me For Later 🙂