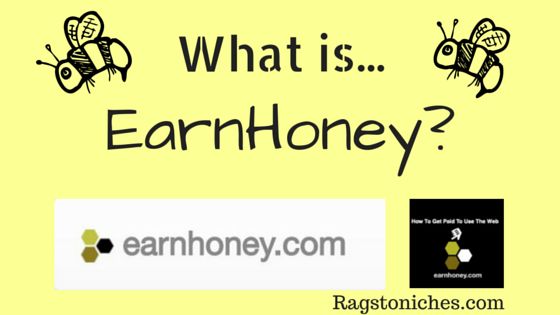 Buzz buzz buzz…. In my Earnhoney review, I will go over the potential perks and pitfalls of joining this website and give you some idea about earning potential.
Is Earnhoney legit and if so, is it worth your time?
Mini Review:
Product: Earnhoney.com
Earning Potential: pocket money.
Cost: free to join.
Overall Rating: Legit!  But the earning potential is limited.   Earnhoney is another survey/reward site which offers similar rewards an surveys to its competitors. This is not the best of its kind, (see the end of this post for suggestions).  But at least this site you can cash out after only $2!  Sign up here.
What Is EarnHoney About?
On this website, you can earn what they call "honey dollars," doing various activities – including surveys, polls, watching videos and more.
Every 100 honey dollars = 1 dollar. You can make your first 30 honey dollars by watching their intro video and answering a few questions.
You can earn your honey dollars through a variety of means…
Watching videos
Playing Games
Surveys and polls
Cash offers
Referrals – When your referrals earn, you get 10% for life.
They claim to give the highest rewards in comparison to any reward site. From having a look on there, this doesn't actually appear true.
They do say they give 50% back of everything they earn to their members, so this may be what they actually mean, (not that the rewards themselves are bigger).
For example, checking out the cash offers, (which is usually a way you can earn more online than with simply surveys) the amount you get does not seem more at the time of writing than other more established websites, such as cashcrate.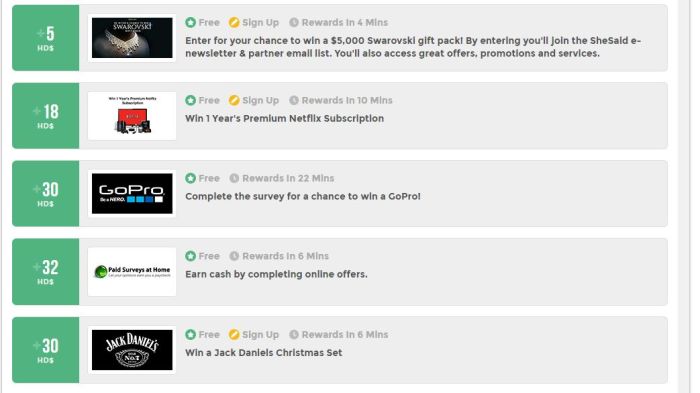 How much do you earn, With EarnHoney?
How much you make will depend on the activities you're involved in.
For example, you can earn 3HD for playing 10 minutes of a game.  This is basically the same as 3 cents – so, you can see you'd have to doing a while lot to build up your honey dollars.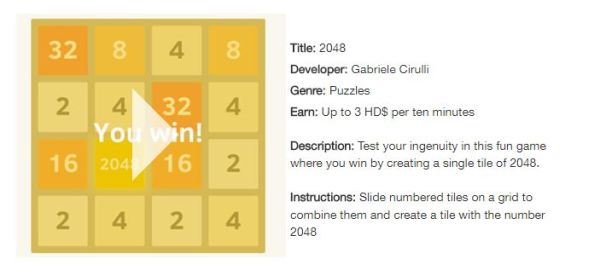 Alternatively, by watching videos you can make various amounts – for example, you can earn 15HD watching the beauty channel for an hour.
This would be roughly 15 cents ….
Survey wise, the surveys initially available to me were not offering a great amount at all for your time.
The most was a 12 minute survey for 48 HD, (which is about 48 cents).  So, if you managed 4 of these, you may be getting close to $2 in an hour.

Unfortunately, it's likely that you'd spend considerably more than an hour, because one issue with a majority of survey sites is – you do not qualify for the survey.
Often, you can be chucked off the survey once you've already spent at least several minutes answering questions.
You have "profiling" questions that are meant to guard against this.  However, I have found doing them does not make any difference at all and I feel it's a ploy by these companies to get more information out of you for free.
So, very regularly – you will come across posts like this…
Now, at least they compensate you something.  1HD in this case,  but I'd actually spent a good 5 minutes answering questions before this happened.
Rewards With EarnHoney:
I was impressed when I arrived at their rewards section – because you can cash out for just $2 (200HD) if you're after an amazon gift card.
This is one of the lowest thresholds I've ever seen and at least would not take too long to achieve.
If you're after straight cash out, you'd need $5 (500HD) for paypal.  But this is still very low in comparison to many other sites.
PROS VS CONS
PROS
A variety of ways to earn – not just surveys.
You get compensated if you don't qualify – although only 1HD.
You can cash out at just $2 for an Amazon gift card, this is one of the lowest of any I've seen.
CONS
Some complain the videos do not work.
complaints that funds are not added after, (e.g.) watching a video.
Lack of customer service, long wait time for response.
Not qualifying for surveys.
Is EarnHoney Legit? Or A Scam?
In my opinion Earnhoney is a legit site and one of the better ones out there in terms of survey related sites.
Sure it may have some complaints up against it, but these sites always do.
I don't think this is the very best survey site of its type and I will list some alternatives at the bottom of this post, (and I don't generally use survey sites – due to the low payout potential!).
What I do really like about this site is that they have a LOW $2 threshold for taking out an amazon voucher.  This means you won't have to wait very long to cash out if you wish.
What happens with many sites, is that people just get bored before they reach the payout threshold and ultimately NEVER cash out.
I believe this is exactly why some sites have a high payout threshold – they're hoping they will NEVER have to pay you, because you'll give up before you get there.
At least with this site, it is not the case.  You can payout after a few surveys if you reach that 200 honey dollars, ($2 in the real world).
To have the best possible chance of making money, you should sign up to a bunch of sites and that will up your earning potential somewhat.  (Earn honey dollars here).
Beyond Survey Sites Online?!
I understand why people join survey sites, they are easy and you don't need any special skills to join.
Literally millions upon millions sign up every year to an ever expanding number of websites.
But you're never going to make anything more than pocket money with survey sites, that's just the reality.
If you want to learn about one way thousands of people are making a full time income online then, get started here.
I hope you found this review beneficial!  
What's your experience with survey sites?  Leave me a comment below!
All the best…
Related Posts You May Like: