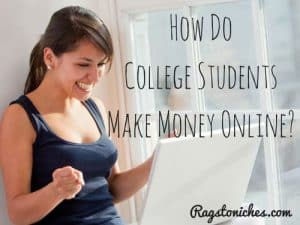 How do college students make money online legitimately?
Is there a simple way? I wish I had read this post when I was a college student!
Well, actually there are a number of ways. Some great, some not so great – but you can decide for yourself!
Getting through college can be a struggle for many, with many students taking on part time jobs to try to make ends meet.
But what if you didn't have to leave your home to make an additional income?
You wouldn't even need to get out of bed, or get dressed! (That could come in handy when you have an horrendous hang over…)
It's a pretty lame feeling dragging yourself out of bed and into work when you have the hangover from hell and two hours sleep. Yep, I remember all too well.
So, here are my suggestions of ways you can make money online as a college student.
I'm going to start with my own personal favourite suggestion – and then I will tag on some more after that, in case you're interested.
Affiliate Marketing
I personally know of some college students who have done exceptionally well at this, in as far as they are either generating a part time income, or a full time income online.
Some to the point where, they really will have to reconsider whether they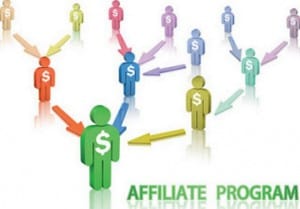 even want to go into employment after college.
By far, this is not the quickest or easiest way – it does take time and hard work.
But it can also be one of the most effective and rewarding over time.
Imagine having a steady full time income coming in online by the time you graduate?
What Is Affiliate Marketing?
Affiliate marketing involves promoting other peoples products and receiving a commission if you make a sale.
You do not need to worry about all the factors that are involved when you're selling your own products.
For example, you have….
No Stock to worry about.
No paying for anything in advance.
No refunds or payments to deal with.
No Customer service required.
No packaging or postage to deal with.
By promoting other peoples products, you skip out a lot of the hassle that goes with selling your own products directly.
In order to become an affiliate and promote products to sell, you just need to register to the company whose products you'd like to promote.
There are thousands of possibilities now available.
A option for newbies is the amazon affiliate program and it's a good place to start, because Amazon holds such a massive variety now, that there is a huge choice of products to promote.
Once you are accepted as an affiliate, you will be able to get affiliate links
to the products you wish to promote –
every time someone clicks through to a product via your link online, you get paid a commission.
Actually, even if they click through and buy something unrelated to that product, you still get paid, which is pretty cool.
How much commission you receive varies depending on the program. It's usually anywhere between 4% and 75%.
Amazon pay between 4-10% depending on the type of product and your commission also goes up depending on how many items you sell.
Amazon is only one option, there really is a huge number of companies you can work as an affiliate for.
Useful Post: Affiliate Marketing programs for beginners.
but, the big question is…HOW do you get people to click your links?
How do you even find these people?
Well, the most effective way is by having your own blog or website.
That way, you bring people to you.
Don't freak out if you've never had one before.
It's actually incredibly easy now to build a website online.
(I created an in depth guide explaining how to start a money making website – here!)
If you learn how to build out your website effectively, by learning how to understand and use Keywords and SEO techniques within your posts, (don't worry, it's not difficult to learn) you can drive traffic, (visitors) to your website and you can generate sales.
If you're not already knowledgeable about this stuff and it all sounds a bit overwhelming, it's actually more straight forward than it sounds.
*Learn about affiliate marketing here.
Here are some usual posts that can help!
Get A Gig On Fiverr!
If you haven't got a gig on fiverr.com yet….WHY NOT?
Well ok, I personally don't have one on their either yet… but really, there is no excuse!
Do you have any skills whatsoever?…
maybe you're good at graphic design, editing, essay writing, blog writing, ebook writing, editing, illustrating…
maybe you have a great voice, (voice over work), maybe you have some awesome tips you want to share with people.
Whatever it is that you're good at, you can probably create a gig around it.
Even if you reckon you're completely rubbish at everything and have no skills whatsoever, you can probably think up a gig!
I mean… there is someone who will create a video and: say anything you like, dressed and acting like a pirate
Yep. That is an actual thing.
Other weird gigs include…
writing a message on their lips and taking a video.
Putting an image on to cappuccino froth.
Putting a message on a chocolate bar in the alps.
Getting water or milk to come out of their eye, (ewww?).
Drawing you as a horror zombie.
Sing anything you want whilst shaving.
Think about you the next time they sneeze…. (wait… what!?!).
You get the idea. Weird stuff.
To really get the best out of Fiverr, creating something that you do not have to do time and time again is the best way.
For example, if you create a video showing someone how to do something/giving tips or specific advice that could be sent to anyone, or create something like a written file or ebook that could be sent out time and time again –
this means you will be spending little time dealing with fiverr stuff at all, (aside from sending the file) but will still be getting paid for your initial efforts.
Next up – Swagbucks!
Signing up to Swagbucks is really a no-brainer because it's free to do and you can earn points, (that can be transferred into things like amazon vouchers) by simply doing things that you would be anyway — like searching the internet.

Yep, you won't make a fortune doing it by any means. But every little helps when you're a student right?
If you want to read about all the ins and outs of Swagbucks and how exactly you can earn points, go and check out my Swagbucks review.
What about User Testing?
Fancy doing some web surfing to make a quick buck? Well User Testing lets everyday folk like yourself review websites & get paid for it.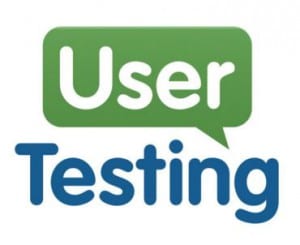 It's free to join and You get $10 per review, which takes approximately 20 minutes.
You get paid 7 days after completing a review.
It works by them taking a screen-cast of what you are doing/saying whilst browsing a site and completing a set of tasks, so it's simple to do.
While $10 isn't very much, it would certainly add up and could end up covering simple costs, like your phone bill… or beer money!?
Start Writing Ebooks!
On Amazon Kindle anyone has the ability to become a self-published best selling author. There are some authors making an absolute fortune selling ebooks… and some are not even writing the books themselves.
If you publish a book to Amazon today, you can have it available to buy on all of the Amazon kindle stores worldwide, the potential is huge.
The great thing about it is, you can also generate a 70% commission depending on how you price your book.
If you want to learn more about writing ebooks, I recommend that you read my K-money-mastery review – which is a great value course.
In addition, kindle-spy is an awesome software, where you can easily discover out the best niches to target, assess your competition and check out how many sales other authors making.
Freelancing!
There are plenty of people out there in need of all sorts of skills – the most obvious of course, is writing.
But it could also be things like, illustrating,
graphic design, website development, photography or virtual assistant work.
While your aim is to make money here, you may want to start out taking jobs for a low sum, to build up reviews and a portfolio.
Once you have some experience under your belt and some good reviews, you can start charging more.
There is one main site that I recommend for this, because I have personal experience using it. That is…Upwork
For an additional list of Freelance websites, check these out.
You will need samples of your work for prospective customers, so make sure it's your absolute best.
Take a look at the websites and browse what's available, to get an idea of the standard and what price to charge initially.
If you already have a blog, all the better, as you will already have a large catalogue of work to direct people to.
Online Surveys
You won't make a tonne of cash doing online surveys and some sites out there really suck – but some people enjoy it and you can make a bit of money on the side from joining a few.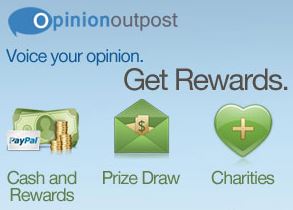 The trouble is, you can often sit there filling in questions for 5 or 10 minutes and suddenly…
the survey will tell you that you aren't eligible, or that the survey has now had enough participants.
BUT plenty of people enjoy doing online surveys and have done reasonably well and generating a little extra income, just by setting aside a small amount of time each day to completing them.
There are also a lot of scam survey sites out there, so be wary.
Here are are some related posts you can check out:
Ultimately, while you can do a number of things online to make pocket change, making some decent money online takes more effort.
In order to make good money online, should either utilise some of those skills you already have (such as by freelancing), or learn some new skills that you can generate an income from.
Ideally, joining a training program, or a community, where you can connect to people in the same boat and get support – is a good idea.
Do you have an idea how you'd like to make money in college? Leave me a comment below!
All the best… 🙂