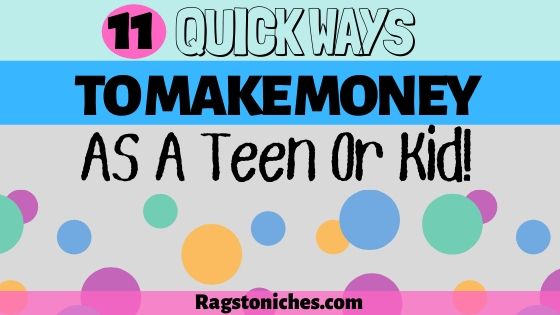 So, you're a kid or a parent whose kid is looking to earn some extra cash!?
My son is desperate to start making money, he is just about to turn 10 – but if anyone would employ him, he'd take a weekend job now.
It's great tot see kids that are enthusiastic about making money, rather than just sitting around playing computer games, or aimlessly watching TV.
But…. Are there any quick ways to make money as a kid?
Sure, there are – although, the SLOW ways are definitely far more profitable!
(psst…. I will share with you links to posts that can help you make more money in the long term, at the end of this post).
Anything promising you that you can make BIG money quickly shouldn't be trusted, you do need to put in some work and effort.
While I largely focus on ways to make money online on Rags To Niches, I am branching out here and will include various ways that don't require an internet connection!
Obviously, if you happen to be a child that has stumbled across this post, please do check with your parents before starting any of these money-making activities!
So, let's get started – today, I've outlined 11 quick ways you can make money as a kid, (plus some other ideas at the end!).
#1 Sell Homemade Bakes/Treats/Drinks?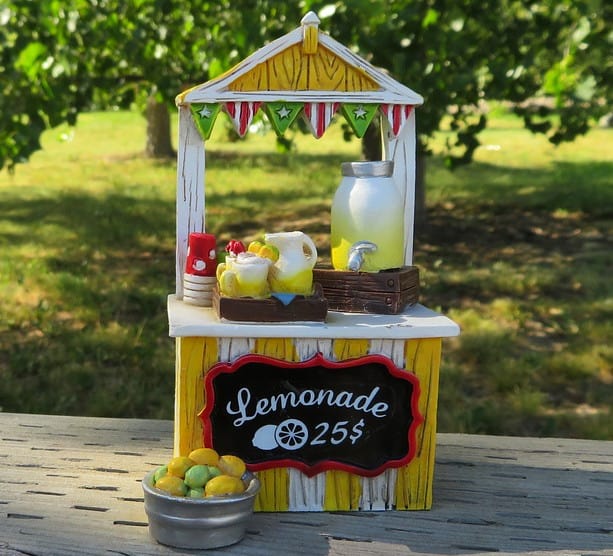 On a recent walk in the countryside, we walked by a home where a little girl had set up a stand outside, selling homemade lemonade.
She must have only been around 8 and was being overlooked by her mother.
We're in the UK and she was selling each, very small cup, for £1, (around $1.30).
This is a hefty price for a small cup of lemonade, (and I was suspicious whether it REALLY WAS homemade), But we still bought it anyway…..
Because, we were all thirsty… and there was nowhere else to buy drinks in sight.
This was some intelligent thinking, because they had set up this lemonade stand on a hot day, where they knew there'd be walkers and hikers crossing their path.
This could be a really quick and simple way to make some decent profits.
Another obvious choice would be food… whether, cakes, bakes, or treats of some kind.
Of course it depends on where you live and what the weather is like on any particular day, as to how well you may do.
How profitable you'd be overall, will depend on your area and if you're not in the ideal location for this sort of thing, then you'll probably want to read on!
#2 Make Money – Affiliate Marketing.
The best way to make money with affiliate marketing, definitely involves having a website in the long term… BUT… you can do it without a website too.
Affiliate marketing is where you link to products and services online with a special tracking link unique to you & make commissions when sales are made.
For example; say you see an item on clothing that you really like and you pin it on Pinterest, but the link you use is an affiliate link, (you must disclose affiliate links on pinterest).
If you link your pin with an affiliate link, you can earn a commission every time someone purchases that item of clothing.
Some affiliate programs certainly have a minimum age requirement. However one of the biggest affiliate programs on the planet – amazon associates – doesn't have an age limit.
You used to have to have a website/blog in order to be an affiliate with amazon, but you can also have a large social media following.
If you purely want to promote things on your social media channel, you could also consider their social influencer program.
Unfortunately, Amazon has lowered their commission rates drastically, (in 2020) – but I still feel this is a worthwhile program checking out as a beginner.
If you're purely interested in affiliate marketing on Pinterest, I dedicated a post to that here.
#3 Sell Your Stuff Online:
An oldie but a goodie. How much stuff do you have laying about that you could sell online?
There are also other options like Music Magpie, where you can sell old dvds, gadgets, (working or otherwsie) and Lego – (if you're under 18, you need a parents consent).
You will certainly make more money selling on online auction places, but annoyingly – you have to be over 18 to have an Ebay account!!!
However, it could certainly be worth your while asking your parents to use their Ebay account to sell on, if that's an option.
(…..Check out some of the weird things you can sell on Ebay!)
Beyond just selling your own junk online, you could also become a professional seller.
Whereby you buy things for cheap – (at places like garage sales/thrift stores) and resell them online for a profit.
One easy way you could start this, is with secondhand books, as it costs nothing to get started, (if you begin by selling your own).
I wrote a post about how you can sell second hand books on Amazon here.
Amazon in general has plenty of potential when it comes to make money online – you may also want to check out: 8 ways you can make money on Amazon.
#4 Sell Crafts Online?
I'm currently writing a post detailing the types crafts and products that you can easily make and sell online…. and I will link to it here, as soon as I'm done.
If you're at all the creative type, there is bound to be something that you will enjoy making cheaply and quickly.
You can start off by testing out a few, perhaps selling on local FB groups, or selling at a local craft fair.
Once you know there is a demand for your product and people like them, you could expand to selling on platforms like Etsy.
You are allowed to join and sell on Etsy from 13 years old, however you will need your legal guardian to deal with the financial side, (via their credit or PayPal) until you reach 18.
The video below explores a bunch of different craft ideas that you can sell on Etsy, to give you some ideas.
#5 Become A Pet Sitter?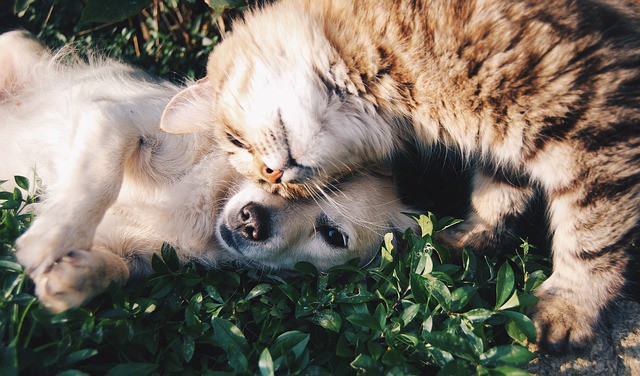 An element of risk involved if you're not signing up with an agency and perhaps one for older teens if you're going to drop flyers through neighbours doors.
Are there people locally that you know, that have dogs or cats?
So often people who work full time, worry about their pets getting enough attention.
Particularly in the case of dogs, who really shouldn't be left alone for long periods.
One way of starting your business would be to start with people who you already know & trust and branch out gradually from there.
There are people who eventually make pet sitting their full time job… Once you're 18, you could look into joining an App like Rover.
You may also like….
#6 Babysitting?

This is one of the first ways I made money as a teen.
You will often find your parents have friends with younger kids and this can be a good opportunity to make a little extra money.
Plus, if you do well, word of mouth travels quickly and you may find yourself getting lots of offers coming in.
It's a pretty simple job, as often doesn't even involve getting the kids to bed and will involve doing something like…….. watching TV.
If you're lucky, you may even find that drinks and snacks are left for you :).
#7 Wash Cars:
Again, this is another thing you could put flyers around locally, or take a friend with you and knock on doors locally down your street.
There are many people that simply forget to make time to clean their cars and will pay you some reasonable cash if you do a good job.
You could offer a basic wash – or even offer more in depth cleaning, such as vacuuming/polishing and so on.
You could even take some before and after shots of your first few jobs and you'll be able to add these to your flyer, or show potential clients.
You could do your first few jobs at a low-cost, or even for free – just to try and get some good feedback and possibly reviews.
You can set up a free website easily and create something simply to look more professional.
#8 Start A Fiverr Gig? (13+):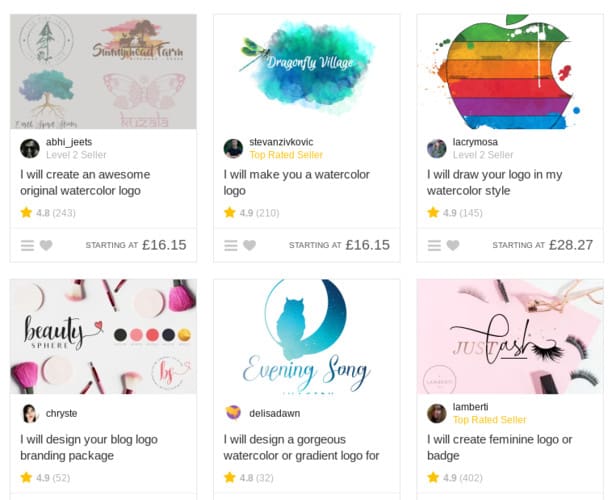 While starting a Fiverr business isn't going to be the quickest thing in the world, you potentially could make money quickly, if you set up a unique gig.
You need to be over 13 to start with, but some people have created some truly bizarre gigs.
Honestly, I haven't seen young teens with gigs on here, although according to the T&Cs – it appears you can create gigs from 13, but of course get parental permission first.
Also, you would need to use a parental PayPal account, as you cannot set up PayPal until you're 18 – this may explain why many under 18s aren't on the platform!
There are so many different gigs you could set up, from grahpic design, (maybe you're good at social media graphics, logos, or infographics!).
To some more unusual gigs – like getting your dog to bark a special message, or sending stuff specific from your home country to others.
Probably more one for the older teens, but still worth mentioning.
#9 Surveys, (dependent on age!):
This is definitely not a *super quick,* way of making much money, because mostly survey panels pay a really small amount.
However, some of them do allow kids to sign up from 13 and 14.
There is even a panel in America, that allows kids from 6-12 to sign up, (with parental permission).
That panel is called KidzEyes and you can find it here.
My top recommendations for extra income sites that you can join if you're under 16 are:
#10 ASK To help out at home?
This is something my son asked of me – basically, he wanted to know of any chores he could possibly do, for a bit of cash.
So, this could be putting on some washing, hoovering, washing up, cleaning his room and so on.
I often give him a small amount to run to the local store down the street, (usually when I've forgotten something!).
Maybe you could ask for an increase in pocket money/allowance, on the condition that you increase the amount of chores you do at home.
#11 Help The Elderly!
So many elderly people out there could use a little helping hand and much of the time, there isn't enough affordable help.
While I'm not suggesting you go and rinse your elderly relatives and friends of their life savings – there would be some that would be happy to give you a little extra pocket money for simple chores.
Maybe it's to get something for them at the local store, or maybe it's to actually help them get out and about and take a walk in the park, or to help them tidy their home, or just get rid of some clutter.
Whatever it is, you could start off just asking your grandparents if you could do some extra chores for them…
And perhaps this could extend to other people your grandparents know.
Slow Ways For Kids To Make Money…. But Potentially Build A Business!
So many people are worried about putting in time and effort into just about anything… They constantly want a GUARANTEE that their efforts will pay off.
Because they aren't entirely sure they will, most people simply don't bother.
Or some may very briefly bother… and then get bored and quit.
If you're one of the very, very few people who will persevere long-term, there's much more money to be made.
#1 Building your own blog or niche website – I have written an ultimate guide of how to set up a money making website here.
#2 Freelance writing online – This can actually be a fairly quick route to making money and can support other ventures, like blogging. I wrote about 10 legit ways you could make money Freelance writing here.
#3 Print on Demand – Currently, this is one of the ways I enjoy the most! Make make money by creating designs and selling them on various products, on platforms like Redbubble. Or Merch By Amazon for Tops/Tshirts.
#4 YouTube – Making money on YouTube can be a slow process, if you're purely earning from Ads. That's because you need many thousands of views a day to make money from Ads this way. Although, you can also earn money via affiliate marketing and ideally also having a blog that you link to. Even so, thousands of people are making an additional income, (or a full time one!) on YouTube. Just be prepared to uploads hundreds of videos!
#5 make money playing video games – some kids & teens online are making a fortune from playing video games and building a following, on platforms such as twitch. It's not a quick route to wealth, but if you're a massive gamer, you may just want to look into it! I wrote about it here.
Those are just five additional ways that you can start making money online in the long term.
Not enough for you? I wrote about 40+ ways to make money online here.
All the best,
Pin Me For Later! 🙂