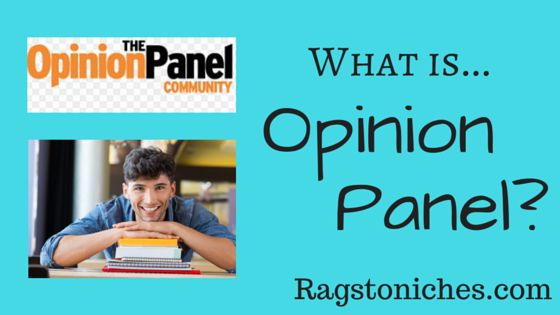 Company: Opinion Panel
Income potential: £1-2 per survey, focus groups, (£30-£70), £10 for signing up.
Overall Rating: 65/100 – Opinion panel is not a scam, it's a legit website and you can make a little pocket money here.
However, there are better sites out there and you do need to make £25 before you can cash out.  Many related sites have reduced their payout threshold, so maybe Opinion Panel will be next!
If you're just fed up with making peanuts online, try this instead.
---
What Is Opinion Panel About?
Opinion Panel is a survey site that has the unique feature of being specifically aimed at students or graduates aged 16-30 in the UK.
(That is, if you've graduated in the last 5 years).
You also have the opportunity to take part in focus groups – which may pay between £30 and £70.
However, these focus groups will be a rare event for most.
As students are generally pretty hard up – survey sites are very popular among them, as a way of possibly generating a bit of extra cash.
So, the fact that this site is aimed at them directly at students is a good idea.
Useful Post:  How to: make money online for beginners…
Once you register with opinion panel, if you're a student they give you £10 for signing up.
This is certainly a good incentive, but you miss out if you're a graduate!
However, you will have to reach a £25 threshold before you can actually get your cash out.
Unlike many survey related sites, they do also compensate you if you get screened out of a survey, by putting your name in a prize draw for a kindle,
(that said, I'm sure you'd just prefer the cash!  The odds of winning that prize will be slim!!).
How Much do you make per survey with Opinion Panel?
Once you sign up, you'll need to wait for surveys to be sent to you.
There has been some criticism that there is a lack of surveys, so you probably won't be over run!
For each survey you complete, you make between 1-2 points per survey, (each point is representative of £1) but surveys should not be longer than 20 minutes tops.
You need to reach 25 points to withdraw, (£25) – which is really steep in comparison to most survey related sites these days.
Useful Post:  Want to cash out from £5?  Try Swagbucks!
However, even once you reach that £25 – the only option reward wise are shopping vouchers.
There isn't a cash option at this time.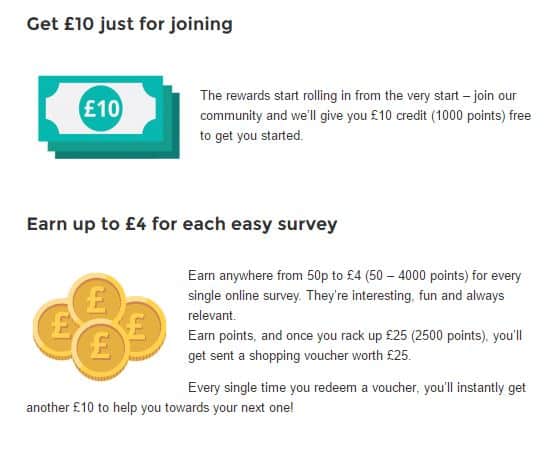 You can also get paid extra, for partaking in longer discussions about products or services.
There is also the chance to win prizes, such as Ipads or Kindles.
Focus Groups With Opinion Panel:
If you're lucky, you can also get paid more to partake in focus groups.
You can be paid for these via Paypal or shopping vouchers.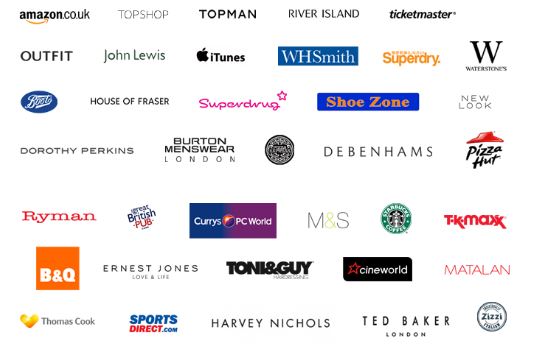 Focus groups may be completed online – or rarely, face-to-face.
You can earn up to £70 for partaking in  focus groups and this would be the best way to make money with Opinion Panel, if you got accepted.
Focus groups will generally last somewhere between one hour and an hour and a half.
If the group discussion is related to a product, you may be sent the product in the post to try out too – so, that could be an additional freebie.
Rarely, you could also make up to £100 to partake in certain online groups too.
This will normally involve logging into the group and participating in interviews and tasks – relating to a particular product.
These online groups may last from between one week, to one month.
Write For Opinion Panel?
If you are a keen writer, you may want to attempt to write for the opinion panel blog.
You need to think of something that reflects current issues and that you think would interest Opinion Panel readers.
Your post would need to be under 700 words… but if they pick you, you can make £50.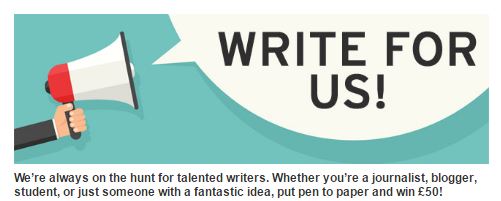 Useful Post:  How to make money from blogging…
PROS VS CONS
PROS
£10 just for signing up, if you're a student.
Focus group opportunities for more money.
Prize draw entries if screened out.
Possibility of writing for them, £50.
Attractive layout, easy to navigate.
CONS
£25 payout threshold is quite high, (that is after your first initial payout).
Low earning potential – but that's the case with all survey sites.
Common complaints against Opinion Panel:
There are two common complaints.
These are – that not enough surveys are sent out and that screening out rates are high.
That means, you start a survey but as some point are thrown off because you "don't qualify."
Screening out is a major problem with a majority of these sites, so this is no surprise.
While Opinion Panel provide kindle prize draw entries to people that are screened out, it's not much in the way of compensation when your time has been wasted.

(opinion panel complaint – source)
(opinion panel complaint – source)
What Is Opinion Panel – Scam Or Legit?
Opinion Panel is not a scam, it's a legit site for students and graduates, who want to earn a small amount of money online.
There is also the possibility of focus groups, that can earn you more than simply taking surveys.
While it's a nice idea to have sites aimed at students and that the £10 incentive is a good one…
there isn't that much about this survey site that makes it any more appealing than most.
At the end of the day… £1 or £2 a survey isn't going to bring you in anything like a reasonable income on the side.
It may take you a long time to build up enough to withdraw just £25 in amazon vouchers.
With the added screening out issue, the length of time it takes in reality is even more.
As I review a lot of online business opportunities, and survey sites are always going to be low down on the list in terms of earning potential.
But I appreciate that some people find them an enjoyable way to pass the time.
If you haven't already, check out my favourite survey site – SWAGBUCKS – as you can make money in a variety of ways.
For example:  shopping cashback, cash offers, watching videos, regular surveys, playing games.
But you can also earn just by using their search engine, which takes zero effort!
Beyond Survey Sites – Making More Money Online?
The reality is, millions of people are making both full and part time incomes online.
The best possible time you can start building your income online, is when you're a student!
By the time you graduate, you could potentially be making a full-time income online.
One of my favourite ways to make money online is via affiliate marketing, as it involves no direct selling, no customer service, no postage, no returns.
and it's very cheap to get started with it – so, a good gateway online if you're on a budget.  You can start learning for FREE here!
Do you have much experience making money online – what have you tried so far?
Let me know in the comments!
All the best,
Other posts you may find interesting…
Swagbucks – Great fun site, top survey related site.
20COGS– Where you can earn several hundred pounds, completing offers online.