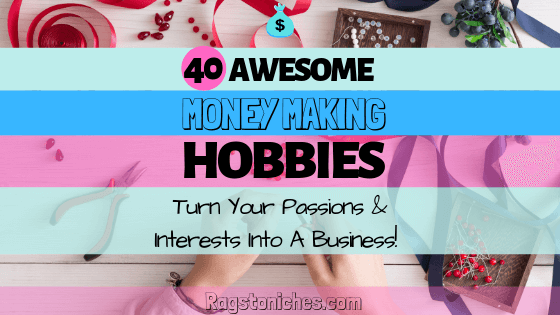 Looking for some cool hobbies that make money?
Perfect… Because I have a great list of hobbies that can make you extra money, right up to full-time incomes.
My son is 9 and already has a growing entrepreneurial spirit.
He's always asking me how he can start making money right now…
I tell him, that a great way for kids to earn, is to start with something that they already enjoy.
Why should that be different for Adults?
A hobby, or simply something we're interested in, can be a great starting point and that's been something that has motivated me throughout my life.
So, whether you're just a kid trying to come up with ideas, Someone who is bored by life and wants a change, a stay at home parent thinking of how to make extra cash, or a student looking to make ends meet…..
Hopefully one of these ideas will suit you!
Let's get started!
1. Writing:
Many people that have a passion for writing, often immediately think about writing books…. But there are so many different ways that you could make money from this hobby.
If you're a creative writer and WANT to write books, then obviously you could go down a traditional or self-publishing route.
But either way, your chance of actually making much money are low, (statistically speaking… but who dreams big on statistics?!).
If you're passionate about writing, the odds won't stop you and you won't care.
A quicker way to actually make money from your writing however, is through Freelance writing, without a doubt.
Check out how Gina went from zero-4k per month in just six months!
When I was a child, I always dreamed of being a famous novelist and while that didn't happen, (well, not yet – you never know!) I have become a writer in a different way.
For me, I write articles on my blog and blogging can be a great creative outlet – as well as a financially beneficial one.
I wrote an in depth guide here – showing you how you can make money blogging step-by-step.
2. Gaming:
Not long ago, I wrote about how you could make money playing video games online.
Yep, amazingly, some online Gamers make 6-figures a year!!
So, if you're a talented gamer, or prepared to put the time in to become great and you have an engaging personality…
Then having your own gaming YouTube channel, or doing live streaming on Twitch, is certainly an option.
If you're camera shy, you can still make money gaming with your own niche blog or website.
3. T-shirt Design:
I started selling T-shirts on Merch By Amazon and I'm not even a designer, (err… not at all!).
The great thing about print on demand, is you don't actually print or ship the t-shirts yourself – you just create and upload designs!
So, if you actually have SOME creative talent, I'm sure you'd do a lot better at it than I did.
It got a lot more competitive quite quickly and I personally found my newer designs weren't selling much and so I slowed right down.
However, many of other people have found success on that and other platforms, such as Redbubble.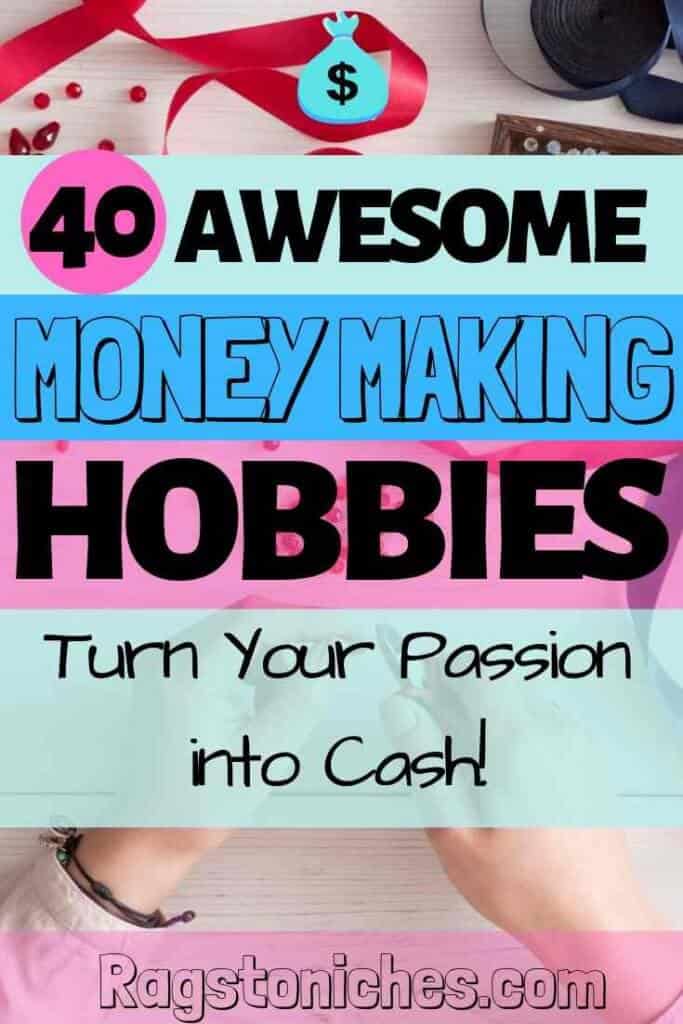 4. Graphic Design:
If you have some artistic ability, or even if you're already familiar with graphic design, this is one area that is certainly profitable.
It's also simple to get set up as a Freelancer – one place you can find what sort of services you could offer, is on Fiverr.
Check out graphic design gigs on Fiverr here.
5. Pinterest Addict:
Are you someone that's a little addicted with scrolling through Pinterest?
Well, you can actually turn your passion for Pinterest, (or social media for that matter).. into cash.
Sound good?
I wrote an in depth post explaining exactly how you can make money on Pinterest here, without a website!
6. Writing Reviews:
There are various ways that you can earn from writing reviews online.
But the best way long-term is to have a blog where you write targeted reviews in a particular niche.
Once you learn how to rank your reviews highly in Google, you can earn multiple times over from a single review, where you could recommend products for affiliate commissions.
I write many reviews on my own blog and it can be a great way to bring in targeted traffic and affiliate sales.
Learn all about affiliate marketing here.
You can also discover 6 ways you can make money writing product reviews right here.
7. Creating Videos: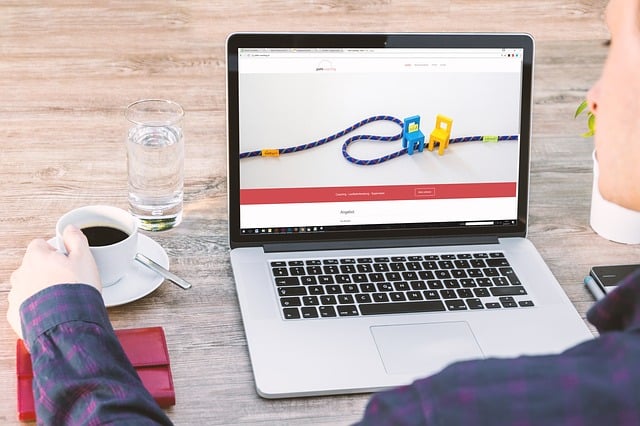 you're often behind a camera, why not put that skill to good use?
The obvious choice is to set up a YouTube channel, you know there are lots of people out there looking for how to set up a channel properly and learn the technical elements involved, that could be an option.
Alternatively, you could start creating videos for other people!
Business owners, bloggers and many entrepreneurs are often looking for help with video marketing and you could be the person to help them!
Again, this is something that's a service offered on Fiverr.
8. Driving:
Can't get enough of your car?
With the introduction of services like Uber, you can now spend all day in your car!
With companies like this, you can choose your own hours and have the freedom to work as you choose.
If you're anything like my Dad… you'd love to spend all day driving around!
9. Photography:
Photography is a popular hobby, but many amateur Photographers don't really think about turning their hobby into a profitable one.
Not only could you Freelance with this skill, you could set up a niche website, or also sell your photographs online.
There are many stock photo websites now where you can showcase your work and they will pay you for images sold.
Discover five sites where you can sell your images here.
10. Cats, (or pets in general!)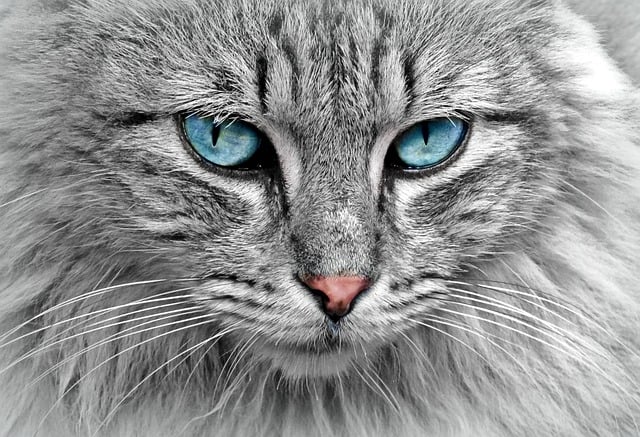 An interest in cats can be pretty obsessional hobby for some, (points-at-self!).
So, what if you could make money from this love of all things feline?
Well many people can and do! I outlined some in my how to make money with cats post.
But of course, a lot of the tips could be relevant to other pets as well. If you're more a Dog person, check out fun ways to make money with Dogs.
11. Reading:
If you love to read and are often found glued to a book; you may be interested in editing, or proofreading.
Again, these are skills you can improve on by doing various courses and set your set up as a freelancer, on platforms such as Fiverr or Upwork.
If you're interested in proofreading, I hear good things about this course.
Also, with all your reading, no doubt you are potentially drowning under a sea of books…
Check out how to sell used books on Amazon here!
You may as well make your reading hobby pay!
12. Antiques:
If you have a love of antiques, (or would like to learn) this could certainly become a profitable hobby.
You may want to go around garage sales, (car bootsales we call them in the UK!).. Charity shops/thrift stores and so on.
Some people out there have made some serious cash off of what people throw out.
Of course, you'll want to gain a bit of knowledge first so that you don't confuse too much junk for jewel!
Here is a brief beginners guide to Antique collecting.
13. Creating stuff:
If you are a creative person, there are lots of ways you could earn from this hobby.
The most obvious being, to create and sell your creations on the ETSY platform.
If you're pretty good at graphic design, you may consider creating designs digitally to sell on clothing and other items…
Popular platforms for this include Merch By Amazon and Redbubble.
I also wrote a post here, outlining 10 things you could easily make and sell online!
14. Making People Laugh:
Is it a hobby? Well, it COULD be!
Having the skill to make people laugh is a great thing, but why not share it with the world?
I'd think having a YouTube channel again, is one of the best ways to do this and a way to potentially test material, if you'd like to be a stand up comic!
You could also turn to writing and create comedy fiction, or go into screen/TV writing.
15. Cooking:
One of the things searched for most online, is receipes!
There are many food bloggers, or YouTubers that have found full-time success from sharing their recipes with the world.
Not sure how to start a blog? I have a guide here. Of course, if you're more interested in offline ventures, you could start off by offering to volunteer in local restaurants and get some up close experience working with chefs.
16. Disney: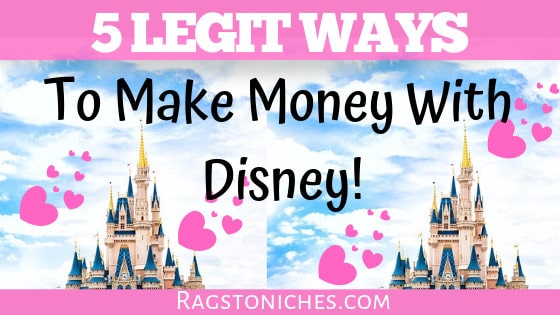 Don't think Disney is a hobby!? You'd be wrong!
There are many Disney enthusiasts that completely absorb themselves into the world of Disney and of course, Disney world!
Whether it be via blogging, Vlogging, creating Disney guides, or Disney inspired items – there are many ways you could profit from a Disney obsession.
Check out my how to make money with Disney post!
17. Mystical Stuff:
Such as Tarot readings!
There are people offering live Tarot readings online. One place I've seen these are Fiverr, which is a simple platform for you to get set up on.
There are also other related gigs including; casting spells, astrology readings and more!!
If you're into doing that sort of stuff anyway and would like to expand your reach, platforms like Fiverr could give you an opportunity.
18. LEGO:

Lego is Such a huge and even an obsessive hobby, for children and adults alike!
Luckily there is a post here that can give you some ideas… 7 ways to make money with Lego!
And if you're interested in featuring Lego on your blog or website, you may want to look at the Lego affiliate program.
19. General Knowledge:
If you have a great general knowledge, why not consider joining a game show?
Both my husband and Mother have appeared on TV game shows, (the latter being on UK, "Who wants to be a Millionaire!").
Many people just don't try, because they feel embarrassed about it.
But you can potentially make thousands on some of these shows and, (I'm told), they're lots of fun.
20. Trivia:
As ABOVE – but did you know, you can also potentially earn prizes with Trivia phone apps.
Some I have played include HQ Trivia, Swagbucks LIVE and Cash Show! For more apps where you can win money click here!
21 Yoga:
So many people are passionate about YOGA, or are interested in getting started. Again there are many YouTube channels dedicated to YOGA, but you may also want to set yourself up locally as an instructor if you have plenty of experience.
22. Alternative Therapy:
I have a good friend that works full time as a massage therapist & reiki healer.
She started off with an interest in alternative therapies and went from there, by doing courses locally and then setting up business.
She know works from the comfort of her home, helping others and she makes some really good money too!
23. Playing games on your phone:
If you enjoy playing games on your phone, there are some apps that pay you to do it.
The main apps like this, are ones that pay you a small amount for downloading apps. One such app you may want to check out is called Bananatic! Check it out here.
You may also like – 14 Apps that can make you money.
25. Gardening:
Selling your own produce, but what about your own blog/website sharing tips, or even a YouTube channel where you can help people with gardening queries.
Offline, you can not only sell your own produce, (if you're into growing fruit/veg!) but if you could start your own business.
Even if you don't go into difficult gardening tasks, how many people do you think let their garden turn into a junk yard because they just don't have the time, (or the care) to sort it out?
What if you offered a low cost service?
Create flyers and post them locally – even better if you have a website, as this can make you look more professional and provide people with information without having to call anyone.
Check out 29 ways to make money Gardening.
26. Sharing your opinion:
This isn't going to make you much money, but there are literally hundreds survey panels that will pay you a small amount for sharing your opinion & many that would consider it a hobby they enjoy.
Prolific.ac is one of the few that pays pretty well. You could also check out my Top 10 survey panels USA and Top 10 UK survey sites here.
27. Poker:
Poker was one of the first ways I made money online!
You can join really low-cost tournaments with hundreds of people, the prize at the end can be really high and some sites even give incentives such as, being able to join major tournaments in Vegas.
If you're in the UK and enjoy betting, you may also want to read about matched betting, (a risk-free way of making a profit from bets, every single time).
28. Music: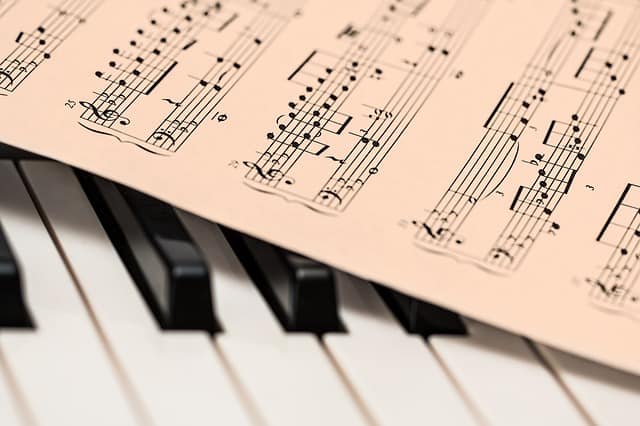 It goes without saying that having a musical hobby could turn into a full-time career and that doesn't have to mean you become a Rockstar…
You could become a classical musician in an orchestra, you could teach music, you could share your musical talents on YouTube, (where several stars have arisen..).
You could even create a niche website in your area of musical interest; or a dropshipping store focusing on musical related items.
29. Fitness:
You're never going to run out of people that want to get fit!
While there is tonnes of competition in the fitness niche, if you have a specialty you can hone in on and would consider getting on YouTube, then you could gain traction more quickly.
Having a combo of a YouTube channel and a blog is a good option.
Gradually, you can build up earnings from As, affiliate marketing, sponsorship deals and eventually, your own products.
30. Travelling the world – Travel blog:
If you enjoy writing, a blog in many different niches could be profitable. But having a travel blog is a way that some travel junkies up making a full-time living to support their love of travelling the globe.
If you prefer being on camera to writing, there are many popular Travel vlogs out there that do really well too.
You need a large following on YouTube to make any reasonable money, but there is less competition on YouTube than in straight-up blogging.
29. Dog walking/Dog sitting:
If you love dogs, dog walking and dog sitting can offer a great part time, or even full time opportunity to make money, (or even build your own business!).
It's a great way that you can get to spend time with lots of lovely pooches – but you still get to give them back at the end of your day.
With many people working full-time, their dogs can really get lonely without their owners – so, many people are willing to pay for someone to check on their Dogs!
Check out this post, for more details!
30. Running:
I'm a runner myself and for some time pondered whether I should have a blog in the running niche.
This is definitely something you could consider, if you're passionate about running.
Other things you could consider are – becoming a personal running coach, writing a book about your running exploits – like this guy did!
creating a YouTube channel, selling running related goods, or starting a niche running related review website.
I wrote a post all about making money from running – here are 12 ways you can make money from running!
31. Sell Stuff Online Related To your Passions & interests:
You can sell physical products online without even touching the products – using methods like affiliate marketing, or drop shipping.
Alternatively, you could create and sell products on platforms like Etsy – check out 10 terrific things you can make and sell online!
32. Teaching Online:
Perhaps you have a passion for teaching others, but you don't want to be stuck in a School or College to do it.
Well, online tutoring and online schools are growing in popularity and demand. Teaching online gives you real location independence and you can do it from the comfort of your own home.
You could create your own courses online and showcase them on platforms like Udemy, (who show you step-by-step how it's done). Another popular platform is Skillshare.
An alternative way to earn from teaching online, is to teach English as a foreign language. A few platforms you could check out include VIP Kid, Cambly and Magic Ears.
33.Collecting Coins:
Yes, coin collecting can be a profitable hobby to get into. With some coins selling for thousands.
Also, even if you don't just buy your coins to sell on, you can build a collection that will grow with value over time.
Read more about "selling coins for cash," here.
34.Web-Design:
You may think that you need to be fluent in code to be able to create a website, but you don't!
There are lots of tools these days that mean you can create highly professional looking websites, without the need to know any code.
One way of doing this is via using a drag and drop page builder like Thrive Architect. See here – how to earn money as a beginner, in Web Design.
35. Creating Video Games: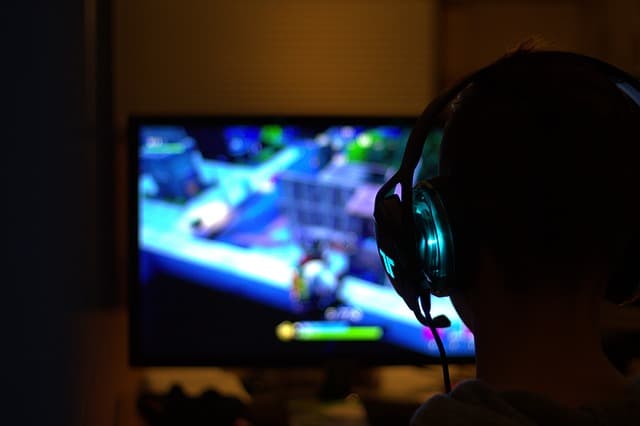 Building video games is a skill that can certainly pay you back many times over in the future.
There are ways that you can make money building games online, such as with Roblox.
If you're not sure whether learning code is for you, you can check out some resources for free such as – the free code bootcamp here.
Personally, I recently joined the free trial over at Codecademy, which is awesome.
36. Mystery Shopping:
There are companies that will pay you checking on their stores and restaurants and writing reports.
A great way to use your love of shopping to your advantage. But, you need to be cautious, because there are plenty of scams out there that aren't real opportunities –
Check out this post, for more details.
37. Sell products on Amazon:
Selling products on Amazon has made some millionaires.
With Amazon FBA,they do some of the heavy lifting and actually package and ship your products for you, you just need to send them your products.
There are also other ways you can making money with Amazon – check out 3 additional ways here.
38. Browsing online:
Did you know that you can get rewarded online, just as you browse the web.
No, you're not going to make much doing this, but every little helps! The main program I use that allow you to earn points while you search, (that can be exchanged for gift cards) is Swagbucks, ($5 bonus here
Or, for something a bit different, I also like Qmee, which shows you alternative product suggestions while you search and you can make a small amount by clicking on those options.
39. Collecting Art:
You don't need a fortune to start art collecting.
A good way I've found, is to go to exhibitions at Art schools, because you can discover some really excellent artists while their prices are still low.
It's possible for you to catch some art work from one of the next-big-thing. Check out a beginners guide to starting an Art collection.
40. Meeting People:
If you love meeting new people and are a bit of a social butterfly….
What about opening up your home and putting on of the rooms of your house on Airbnb?
Whether it's an extra room, a basement, a loft conversion… Or even a Teepee set up in your backyard, there are many possibilities!
What's more, you can get a lot of extra money that can go towards new adventures! Check out Airbnb!
Concluding Thoughts:
By aiming to make money from your hobbies, interests and passions – you could end up stumbling upon something that really holds your interest long term and is rewarding.
Isn't that what we all want? To earn a living, while still LOVING what we do every day?
It's the dream, but thousands of people do exactly that every single day.
So, why not you?
On your search, you may just stumble upon new hobbies that you NEVER would have thought you'd ever like….. But find that you do.
For example; after researching how I could make money online back in 2015… I ended up starting several websites.
This matched me perfectly with one of my hobbies at the time… Which was writing.
But I wasn't a technical person… and guess what?
Now I'm taking courses trying to teach myself how to code! AND, I'm actually interested to learn!
If you'd told me that five years ago, I would never have believed it.
So, don't limit yourself by your own expectations…. Sometimes, if we explore new territories, we can surprise even ourselves!
If you want to know how I got started online – I highly recommend the training here! (you can start for free! :)).